Explore London with this food lover's itinerary
Making the most of your London visit can be overwhelming with so many nice spots to go to.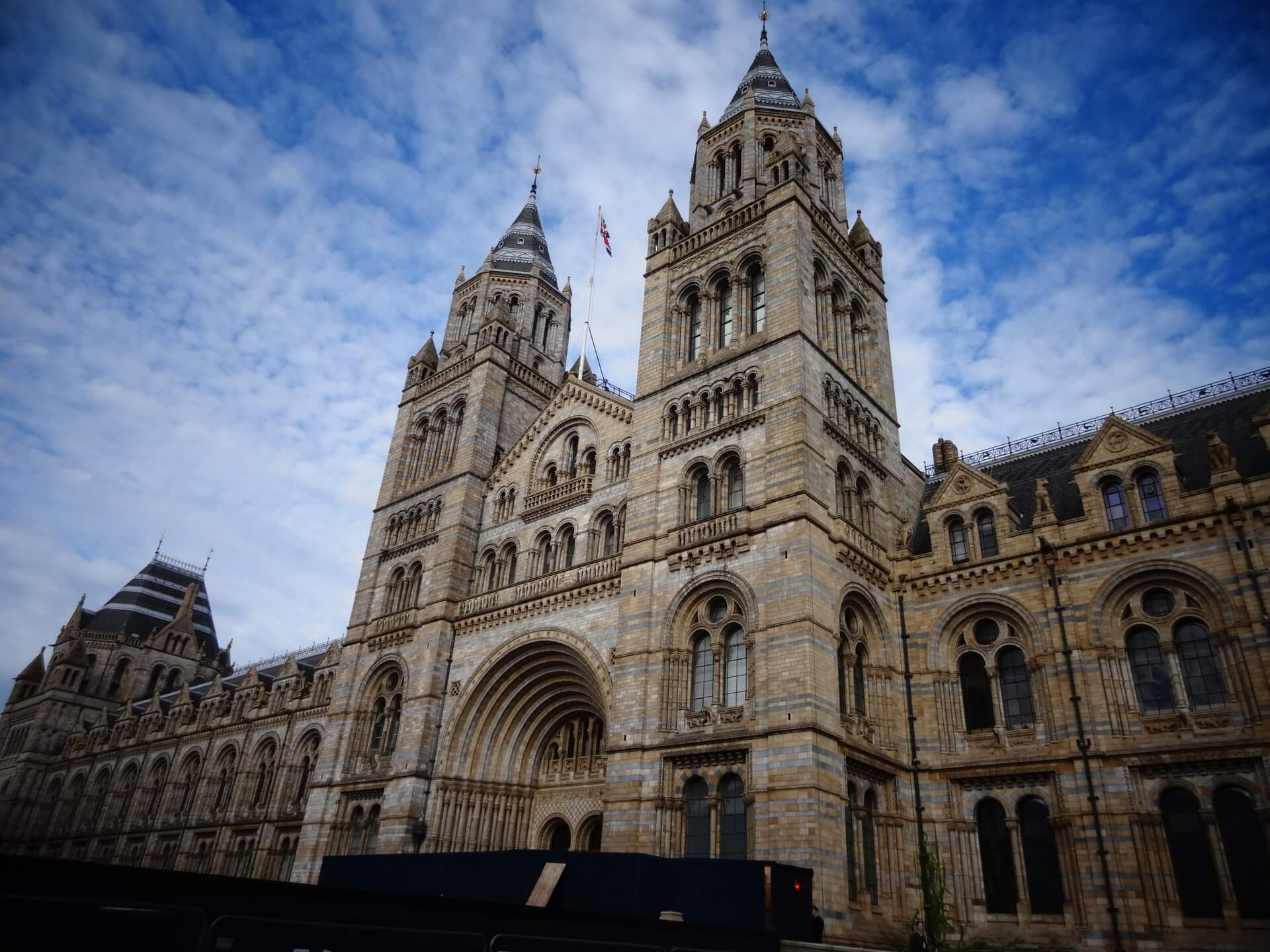 We've been to London many times, and it is one of our favorite cities to visit. There are so many things to see and do. If you are visiting for the first time, it can be a bit overwhelming trying to decide what to do and work out what is close to each other so you make the most of your time.
To make exploring London easy for you, just follow this four-to-five-day itinerary for food lovers. It combines some of the great food experiences with the best of sightseeing and museums in the city.
Day 1: Visiting museums
You can mix these days in any order. Make sure to check the weather as it might influence your choice—you can easily walk, if not use public transport.
Morning: Visit a London Museum
Depending on your interests, you can start your day at a museum, selecting your choice of either:
The Tate Modern

. An old power station on the river converted into a London's premier modern art museum. As with most of London's museums, admission is free, though special exhibits may charge an entry fee.

The Tower of London.

Built in 1066 by William the Conqueror as a fort to defend London, the complex you see today was added to in the 1600s. It has served as a fortress, a palace, and a prison. Today, it is a museum and houses the Crown Jewels. (There is an admission fee here.)
Since you are in the area, you can also visit St. Paul's Cathedral. You will find many famous tombs. You can also climb the dome for stunning views of London.
One of the things I find most fascinating is the wartime history of St. Paul's. The photos inside the cathedral tell a dramatic story of life in London during World War II.
The Borough Market and lunch
One of London's best known and finest markets is the Borough Market. It is a great place to explore and eat lunch. Some highlights:
Kappacasein's Swiss raclette—you will smell it before you see it! Order a generous helping of melted raclette on a pile of new potatoes, with baby gherkins and pickled onions. Divine!

Neil's Yard Dairy for a full selection of English cheeses

Roast Hog for Italian style porcetta

Brindisa for Spanish food, including jamon and cheeses

And many more—it is all good!
The London Bridge Hotel and Quarter Bar
After the hustle and bustle of the market, it is time for a quiet drink. Right around the corner and on the way to the Tube station, you will find the stylish Quarter Bar in the London Bridge Hotel. It is a great place to just relax in one of the comfy booths and have a quiet drink. Tip: try the macaron cocktail—it's the perfect "dessert" after lunch.
Westminster Abbey for Evensong
Westminster Abbey, begun by Henry III in 1245, is one of London's iconic buildings. Since 1066, The Abbey has been the coronation church and houses the tombs of seventeen monarchs.
What many people don't know is Evensong is held every weekday evening at 5 pm. Admission is free, and it is a lovely way to enjoy a quiet moment and see the inside of The Abbey. (Evensong on the weekend is held at different times.)
An evening cruise along the River Thames
Leaving from Westminster pier, you can walk straight from Westminster Abbey to the boarding dock for City Cruises. An evening cruise along the River Thames provides a view of London you won't get anywhere else. The pace along the river is perfect to enjoy the lights and take some stunning photos. It is a great way to end your day of sightseeing in London.
Day 2: Visiting food halls
London has some of the finest food halls and specialty food stores you will find anywhere. Some of them have been there for hundreds of years!
Victoria & Albert Museum (The V&A)
If you want some culture in your day and not just food highlights, start the morning at the V&A Museum. One of the world's premier museums for art and design, the permanent collections—which include fashion, ceramics and many more—are all free. Some of the special exhibitions, which have included Pink Floyd: Their Mortal Remains, The History of the Wedding Dress, Shoes: Pleasure and Pain, have admission fees.
London's great food halls and shops
From the V&A Museum, head to Harrods. Harrods Department Store is one of the best-known department stores in all the world, and it is well worth a look. The food and selection of restaurants within Harrods are second to none. This is the perfect place for a morning snack or early lunch. You can find something you like here for sure!
The food halls are on the ground floor, but there are many other eating options through the building. Find the Fish Hall—complete with oyster and caviar bars. Or try the Burger Bar or the Champagne Bar. Find traditional English Fish & Chips, an Old-Fashioned Ice Cream Bar, an Italian style coffee bar, the Pizza and Prosecco Bar, you get the picture. You find specialty ingredients from around the world at Harrod's.
From Harrods, take a leisurely stroll down Knightsbridge Street until you reach the Hard Rock Café. This is the original Hard Rock Café location. If it is not too busy, pop in for a look at The Vault, their collection of British rock memorabilia. This all began when Eric Clapton donated a guitar to secure his favorite table and not have to wait in line when he visited for a burger. Amazing! (A side note, if you are a British rock fan, and who isn't you can do a fantastic day tour with London Rock Tours.)
From here, walk through Green Park and past Buckingham Palace. You will likely have missed the changing of the guards (usually around 11 am) but you can check the website for times and alter your schedule accordingly if you would like to see it. During the summer and early autumn, the Buckingham Palace is open to the public. If you have the opportunity, it is worth visiting to see the inside of the Palace and the Royal Mews.
Jermyn Street
This is one of my favorite streets in London. The shops here are all spectacular and many have a Royal Warrant, meaning they supply to the Royal court or family. Some highlights: The Beretta Gallery, since 1526, make outdoor and fox hunting clothing, among other things. The items in this shop are amazing even if you just window shop.
Along this street, you can get shoes and suits made to order, and one of England's finest cheese shops, Paxton & Whitfield (since 1797), is a must visit for food lovers, especially if you like cheese. Some of the cheese accessories in this shop are fantastic!
Fortnum & Mason
Right around the corner from Jermyn Street, on Piccadilly, you will find another London icon for food lovers—Fortnum & Mason. The ground and lower ground level are all food! First opened in 1707, over the last 310 years, this store has learned a bit about service. The store is just fantastic to stroll around. The upper levels also have restaurants including a whisky bar, a salon for afternoon tea (complete with a pianist on the grand piano) and an ice cream parlor.
The tea selection is amazing, and their hampers, which are made to order and shipped anywhere, make a perfect gift for anyone who loves food.
Soho twilight cocktail tour
From Fortnum & Mason, you are very near Soho. And at this point, you will be ready to relax, so it's a perfect timing to join Eating London's Soho Cocktail Tour. This tour will take you through some of Soho's trendy cocktail bars; you learn a bit about English gin and of course plenty to eat along the way. Each of the six stops has a drink and food, so you won't need dinner after the tour!
Day 3: Exploring British food
Today's museum recommendation is the British Museum. While I think you can easily spend several weeks in the British Museum and still not see it all, a morning is enough for most people as a first-time visit.
If you have been there before, go again and remind yourself how great it is! The Egyptian and Greek collections are the finest in the world. And yes, admission is free.
For Day 3, this is your chance to learn a bit more about British food. For a personalized experience with a local Londoner, we recommend you try one of Traveling Spoon's London Experiences. There is a variety of things to do, everything from afternoon tea, making Indian food or spending the day with one of London's finest chef's.
On a Saturday morning, we joined Romuald, an executive chef at one of London's finest hotels, for a visit to the local farmer's market and then spent the afternoon cooking an amazing lunch with the fresh produce we had found at the market! The perfect way to spend a day in London. (And when we told our London friends what we had been up to, they were all jealous!)
Another alternative is to explore Brick Lane in Shoreditch. This is the home to Spitalfields Market, a trendy market where you can find vintage and handmade clothing, jewelry, and homewares. Brick Lane is also home to some fantastic Indian food. You can find casual and fine dining options. Many of the dishes we think are Indian are British. Even the word curry is British, not Indian.
If you want to learn more about Indian food in London and try some fantastic Indian cuisine in Brick Lane, join Eating London for their Brick Lane Food Tour. Over the two and half hours of the tour, you have a progressive meal as you learn more about the history of the area, Indian food in London, and of course eat!
Day 4 and/or Day 5: Windsor Castle or Greenwich
Today is your day to head further out of London. Two recommendations for what to do depending on your interests, is visit Windsor Castle and/or Greenwich. (Both are easy to reach by train).
Windsor Castle
As the home of the Royal Family and the oldest and largest occupied castle in the world, Windsor Castle is well worth a visit. Located in the town of Windsor, in Berkshire, it is also a chance to get outside of London and have a break from the city.
If you missed the changing of the guard at Buckingham Palace, this is your opportunity. Since 1660, the privilege of guarding the Sovereign is part of the duties at the palace. Weather permitting, you can see the changing of the guard ceremony daily at 11 am (it lasts approximately 30 minutes). You will be able to visit the State Apartments and Queen Mary's dollhouse, which is on display. The artworks and clock collection in Windsor Palace contain many rare pieces.
You can leave the castle, have lunch in Windsor and return to the castle. Just obtain a re-entry pass on your way out.
Greenwich
Greenwich is home to the Royal Observatory and the meridian line marking Greenwich Mean time (GMT). The Observatory is on a hill and provides some lovely views and photo opportunities of the area as well.
The National Maritime Museum is also in Greenwich. Once one of the world's largest empires, Britain has a long and proud maritime history. One of the exhibits within the museum presents the history of the British East India Company. If you have been to Brick Lane on Day 3, you will find the history of Britain's relationship with India even more interesting.
The Cutty Sark
Built to bring tea from China to England, the Cutty Sark was built in Scotland in 1869. One of the world's fastest ships, it broke speed records as it traveled around the world to bring goods back to London. Tour the ship and imagine what life was like sailing the world in the 19th century.
The Painted Ceiling at the Old Royal Naval College
Currently undergoing restoration, which offers a unique opportunity for a "ceiling tour"—it is an up-close view of the magnificent 40,000 square foot ceiling of the Old Royal Naval College in Greenwich. The ceiling, often referred to as "the Sistine Chapel of the UK," was drawn by Sir James Thornhill between 1707 and 1726. It has been undergoing restoration work for some time now but is still worth seeing.
If you have clear weather in London
London doesn't have many skyscrapers or tall buildings, so places to get views of London are limited. If you do have a clear day in London, a visit to either The Shard or the London Eye provides fantastic views of greater London. Both sell a pass allowing you to visit during the day and again at night on the same day so you can see enjoy both views.
Since we are discussing London weather, note it is extremely variable. What starts as a clear day, can quickly turn to showers. Sunny with showers is a common weather forecast for London. On most days take a jacket and umbrella with you in your bag—they may come in handy.
If you go: Tips for visitors to London
By far, the best way to travel around London is like the locals—use public transportation. The Tube and/or the bus are both very efficient and convenient and often the fastest way to get anywhere.
You can purchase an Oyster card good for all public transport in London. Just load some credit and away you go. The card automatically calculates the lowest fare and charges you accordingly—no need to worry about how much or buy individual tickets. Purchase the card and top it up in most newsagents or convenience stores. You can buy the card at the airport when you arrive or at any major train station.
From any of London's five airports (Heathrow, Luton, Gatwick, Stansted or City Airport), you can take public transport into the city. Depending on where you are going, check the Tube stations. Not all stations have elevators (or lifts as they are called in the UK), and many have lots of stairs. Look for the handicap accessible symbol for the station to avoid getting stuck trying to carry your luggage up the stairs. You might be better getting off at one of the accessible stations and transferring to the bus or a taxi to reach your destination.
Google Maps or the Transport for London app will help you navigate and plan your journeys. If your mobile or cell phone is unlocked, purchase a local sim at any newsagent for low-cost internet access and phone calls.
—
DISCLAIMER: This article expresses my own ideas and opinions. Any information I have shared are from sources that I believe to be reliable and accurate. I did not receive any financial compensation in writing this post, nor do I own any shares in any company I've mentioned. I encourage any reader to do their own diligent research first before making any investment decisions.