Fact: Women are top consumers of men's underwear
In the U.K., it's the women who are usually purchasing men's underwear.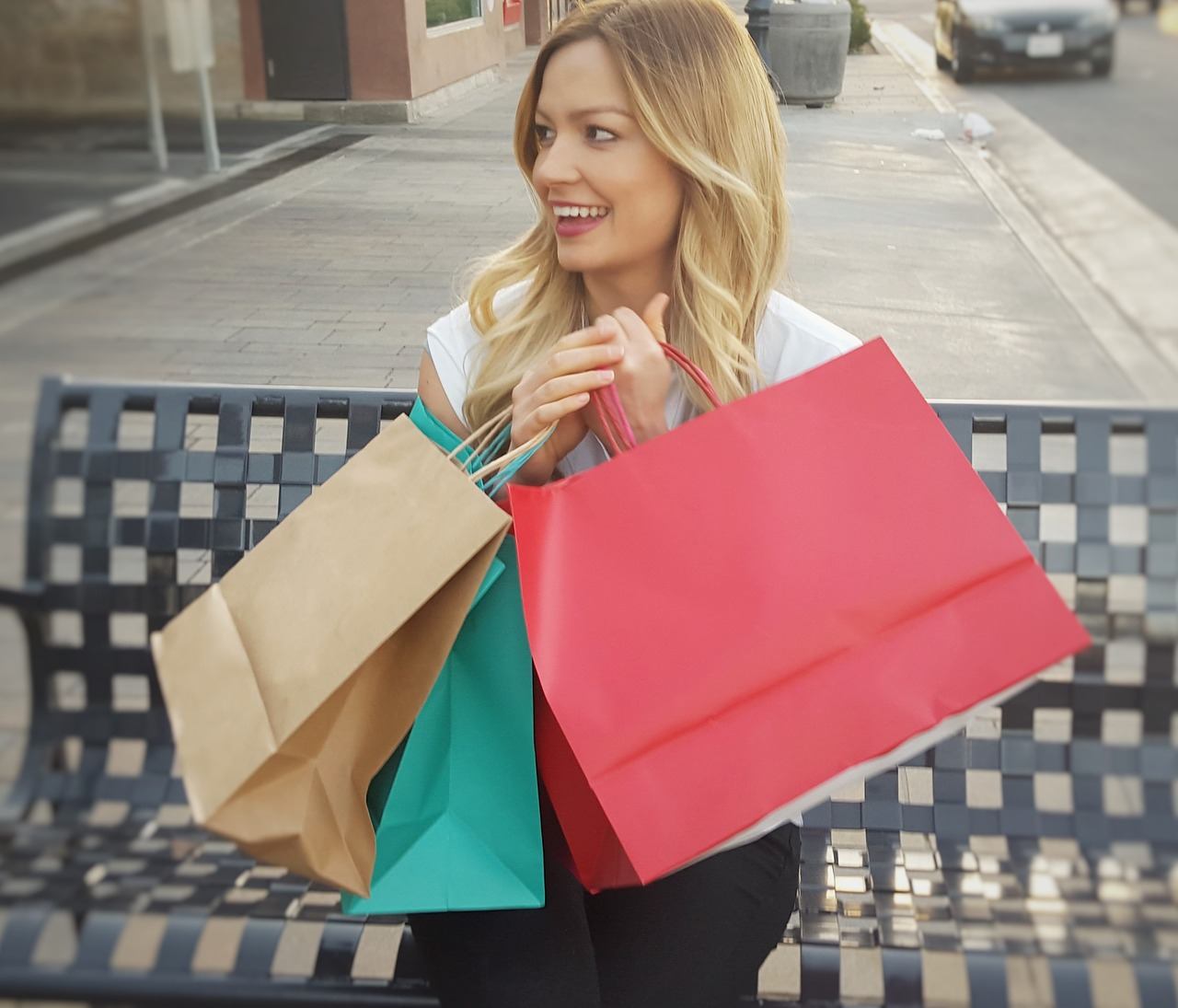 Men are simple creatures. They don't care much about fashion, and they'll buy only what they think they need. Well, most of them. When purchasing underwear, men have one simple rule: if it fits well, then it's worth buying. Color, design, stitches, garter size—these are all mere embellishments. The next purchase will probably take place in a year or two. Who knows?
Perhaps that is why in the United Kingdom, it's the women who buy men's underwear. No one knows if they use it as substitute for their panties (for gym purposes, maybe) but new data shows that a large percentage of them do the shopping, and the men in their lives are completely fine with it.
A new research revealed that two-thirds of men still depend on their partners, girlfriends, wives, and even mothers to have their worn-out, bacon-looking underwear replaced. Sainsbury's, the supermarket chain that commissioned the research, said that British women volunteer in buying their partner's underwear because they consider undergarment choice an important aspect of a relationship.
"Presentable pants are now a deal-breaker in a relationship and as such, women are on a mission. They head out underwear shopping for their men an average five times a year and buy three pairs each time—a sizeable increase on years prior," a supermarket representative said.
Due to the growing enthusiasm of ladies over revamping their men's underwear collection, a 30 percent increase in combined sales of men's underwear was recorded last year.
Experts believe that this trend is due to the increasing number of sexualized advertisements that star celebrity hunks from various fields such as TV, film, and sports. In the UK, the top three undergarment endorsers are soccer star David Beckham, former rugby wingman Thom Evans, and model David Gandy.
In the United States, however, sexualized advertisements don't always prove effective. Recently, Calvin Klein's latest underwear ad starring Justin Bieber is criticised for being digitally manipulated. Many online users think that the pop star's assets are photoshopped to make him appear bigger, more mature, and sensual.
The Marky Mark-Kate Moss ad that Calvin Klein released in 1991 to promote the very first boxer brief has changed the underwear market forever. The campaign was so successful that it increased the brand's revenue to $85 million within 12 months.
But the American underwear consumers are no longer the consumers that they were in the '90s. They no longer buy a product because a well-endowed model wears it for them, or somebody extremely popular says his boxers will surely look good on them as well.
For writer Tom Chivers, the success of sexualized ads in the UK happened because these are directed to women and to the small population of men who care about style and looks. That's why it is no longer surprising why a large percentage of Marks & Spencer's men's underpants are bought mostly by women. Men aren't the type who'll buy a pair of underwear because a hot endorser tells them to do so.
"If someone doesn't care whether their underpants have eroded with time into a collection of holes held together by string, then they won't buy any new pairs. But if their partner does care, then they may find themselves wearily trudging to M&S every so often, so that they don't have to see their other half in a pair of sagging grey things that smell of Roquefort. My own suspicion is that most often – not always, by any means, but most often – the partner who doesn't care will be male, and the partner who does will be female," Chivers wrote.
Statistically, he added, the lazy males typically outnumber the female ones; hence the Mark & Spencer sales report.
The great thing about the American men's underwear market is that it's gradually changing. Or at least emerging brands—whoever their target market is—choose to keep their hands off sexualized marketing. Naked Brand Group Inc., a new luxury underwear brand on the market, capitalizes only on its products' unique characteristics. The luxury brand is all about offering quality, comfort, and durability to its consumers.
In fact, the luxury brand is not interested in models, that is, celebrity hunks who can lend their sculpted shoulders and mesmerising abs to the public. Instead, Naked is focused on highlighting "role models," wherein they detail their consumers' life journey and experiences to other loyal customers. This explains why its website has no Beckham-famous celebrity in it, or at least an overly handsome European-looking model in a fancy, uncomfortable pose.
Naked can be a game changer. If its "anti-celebrity model" campaign gives them big results, then it will surely rock the giant ones, which is a good thing. Certainly, no one's expecting a total elimination of hunky models in the TVC industry (because women and some men will surely disagree), but at least it will remind everyone—brands, marketers, consumers—what advertising really is all about.  That it is all about telling the truth, and not sugarcoating products and services with fame, good looks, and sex.
In the case of men's underwear, its main purpose is not really to make men appear like Beckham or Evans in bed, but to give them extra protection when they hit the gym or brave the subway. That's what underwear is all about, isn't it? And, of course, don't forget about good fit—because if it fits well, then it means it's comfortable.
—
This article may include forward-looking statements. These forward-looking statements generally are identified by the words "believe," "project," "estimate," "become," "plan," "will," and similar expressions. These forward-looking statements involve known and unknown risks as well as uncertainties, including those discussed in the following cautionary statements and elsewhere in this article and on this site. Although the Company may believe that its expectations are based on reasonable assumptions, the actual results that the Company may achieve may differ materially from any forward-looking statements, which reflect the opinions of the management of the Company only as of the date hereof. Additionally, please make sure to read these important disclosures.