Woman to Watch: Film producer Lauren Shuler Donner
Lauren Shuler Donner is one of the producers that brought "X-Men" to the big screen and reignited the interest in superhero films.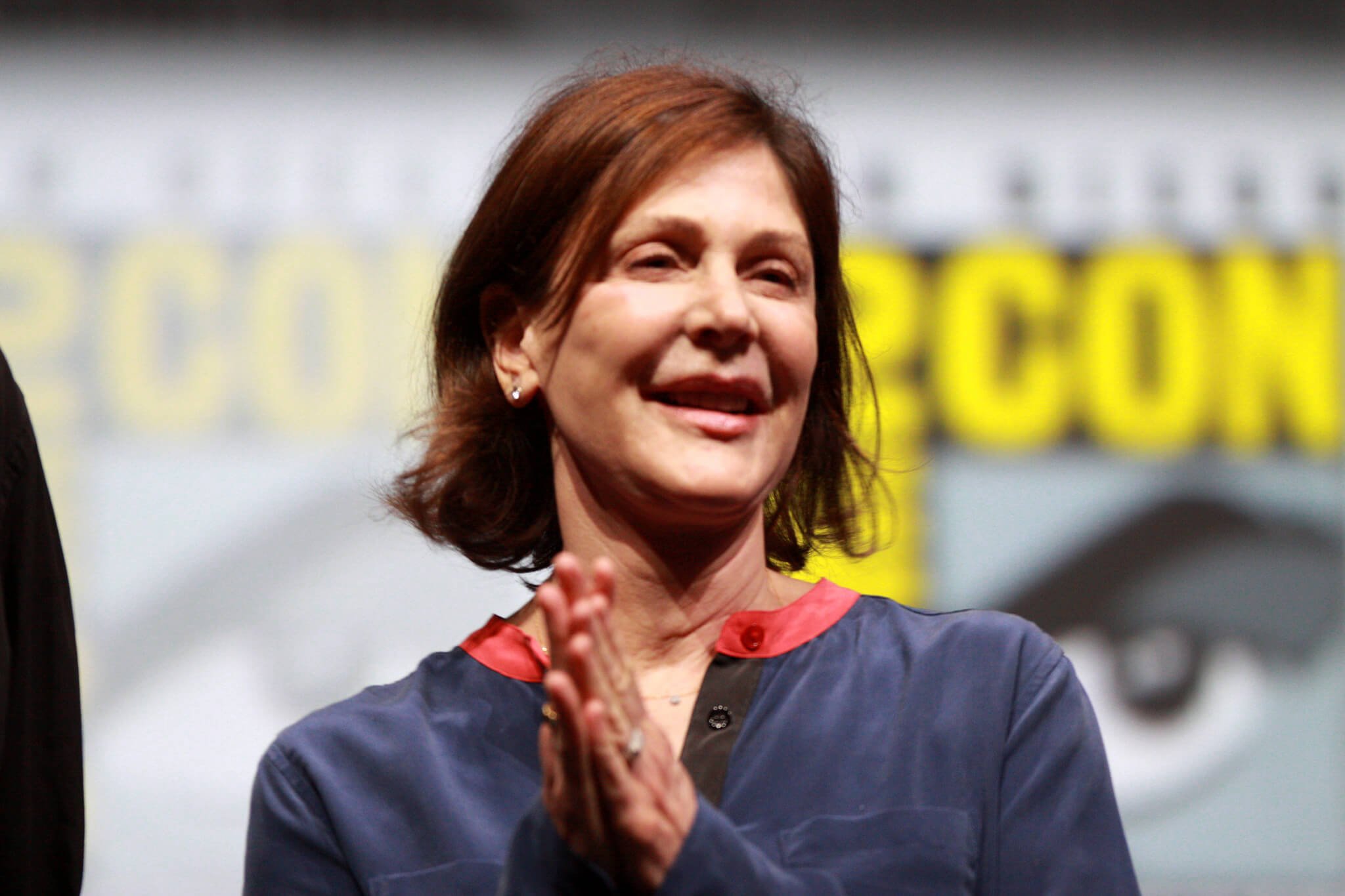 Women have been becoming a strong force in the film industry lately as evident with the likes of directors such as Patty Jenkins and Ava DuVernay and producers like Kathleen Kennedy, all of whom were selected as some of the women to watch in 2017. The said industry is getting another addition this year as film producer Lauren Shuler Donner joins the ranks.
Shuler Donner is one of the key people responsible for bringing the X-Men onto the big screen. It is worth noting that the first "X-Men" film, released in 2001, was considered as the catalyst in bringing back the superhero genre in movie theaters and also putting comic book adaptations on top of people's radars, per Collider. Her films have grossed more than $6.5 billion in the worldwide box office, according to The Numbers.
Who is Lauren Shuler Donner?
Born Lauren Diane Shuler on June 23, 1949, she grew up in Cleveland, Ohio. In her early years, she developed an interest in photography and film. She even invited one of her cousins to watch movies. Lauren then learned more about the ins and outs of filmmaking at Boston University, and she focused on film editing and production.
Early years in the entertainment industry
After her college years, Lauren relocated to Los Angeles to work her way into the entertainment industry. She became an assistant editor and worked on medical and educational films. She even worked for NBC to fill in for employees on vacation even though she did not want to work in television projects.
Following her various jobs at the company, she focused on being a camerawoman and also managed to be a part of a local news crew. Taking on such job was a rarity for women, and Lauren was a standout as she became the first woman to be admitted to the IATSE Electrical and Camera Guild #659.
Her first gig as an associate producer was in 1976 in a popular variety show called "Wide World of Entertainment," aired on ABC. Then, a traffic accident disrupted her career, but this struggle did not stop her from working as she joined Motown Productions as a story editor and creative executive. She also continued her associate producing stint in the 1978 film "Thank God It's Friday" after contributing to its script. She then started producing for television with the Joel Schumacher-directed TV film "Amateur Night at the Dixie Bar and Grill."
Working on movies
Lauren then developed a friendship with then-prominent writer-director John Hughes, and they collaborated on the script for the 1983 comedy film, "Mr. Mom," starring Michael Keaton. It was also her debut in producing feature films.
In 1984, Lauren worked with future husband Richard Donner in "Ladyhawke," with Richard as its director and Lauren as its producer. During the production of the said film, the two fell in love, and in 1985, they got married.
Producing more films and TV shows
Following "Ladyhawke," Lauren produced classics such as "St. Elmo's Fire," reuniting with Schumacher, and "Pretty in Pink," directed by Hughes. She also filmed a cameo role as a nurse in the hit 1992 action-comedy film "Lethal Weapon 3," directed by husband Richard and starring Mel Gibson and Donald Glover.
In between these projects, Lauren made her executive producing debut in a TV film called "Cameo by Night," initially shot as a pilot episode for a TV series but was not picked up by a network. She then followed it up with "Free Willy," an animated TV show continuing the story of the 1993 film of the same name. She was also one of the producers of the critically acclaimed movie and its sequel, "Free Willy 2: The Adventure Home."
The 1995 action film "Assassins" was her first feature film as an executive producer. It was directed by Richard Donner, with Sylvester Stallone, Antonio Banderas, and Julianne Moore as its lead stars.
Revitalizing the superhero genre
After taking on producing and executive producing roles in several successful films in the 1990s such as "You've Got Mail," and "Any Given Sunday," Lauren started the new millennium by producing what seems like a turning point in modern superhero and blockbuster films, the first "X-Men" film.
The aforementioned film paved the way not only for a franchise but also for the revival of superhero films. It also had a large influence on following movies within the genre as it integrated timely issues into its plot, which was considered unique at the time of its release.
Beyond the "X-Men" franchise, Lauren produced some notable films in the 2000s such as "Constantine," another comic book adaptation with Keanu Reeves in the lead role, and "She's the Man," a romantic comedy starring Amanda Bynes and Channing Tatum.
After more successes and some missteps in the "X-Men" franchise, Lauren produced another superhero film called "Deadpool," released in 2016. Starring Ryan Reynolds in the titular role, it was a smash hit for the film producer as according to Looper, it was considered as a "game-changer" in the superhero film genre. It also is the highest-grossing R-rated film of all time, per The Guardian.
Additionally, she also produced the 2017 film "Logan," where Hugh Jackman and Patrick Stewart made their last appearances as Wolverine and Professor Charles Xavier, respectively. Critics and fans adored the movie, and it is fourth in the list of highest-grossing R-rated films of all time, Forbes reported.
Return to TV
In 2017, Lauren returned to television as an executive producer of "Legion" and "The Gifted," both from the superhero genre and within the "X-Men" universe.
The former, created by "Fargo" showrunner Noah Hawley, premiered in February and stars English actor Dan Stevens as the titular character, with Rachel Keller and Aubrey Plaza in supporting roles. The latter started airing in October, with actors Stephen Moyer and Amy Acker in the lead roles. Both shows were a critical and ratings success, with "Legion" being one of the unique entries in the genre due to its narrative.
Delving into "Legion"
"Legion" just started its second season on April 3 to critical success, and Cleveland.com interviewed Shuler Donner about the show. In the article, she stated that during the show's pre-production, they were working on how to make it stand out amid the vast sea of other comic-book shows. She said, "Our mandate always is to make something different in feel and tone. You try to avoid someone thinking, 'Gee, I've seen this before.'"
Hawley has proven that the show is in safe hands as he created a very unusual show in terms of narrative and presentation, giving the viewers a different experience per episode. Lauren said, "It was so ambitious and so different—non-linear, non-narrative—it just immediately distinguished itself.
The show is an exciting endeavor for Lauren, saying that "[y]ou can tell the story as inventively as you care to, and everyone encourages that."
An influential woman in cinema
The Telegraph included Lauren in its list of "35 women who changed the history of cinema," placing her at number 27.
The publication cited her achievements in film such as the triumphant return of superhero films through "X-Men" and her entry in the entertainment industry as key factors. Her husband and his films had a hand in inspiring her to work on more action-oriented projects, which landed her in the task of producing the aforementioned superhero movie.
Next endeavors
For her next projects, she returns as a producer in "Deadpool 2," one of 2018's most anticipated films. Lauren also has her hands full in upcoming films such as "X-Men: Dark Phoenix," the twelfth film in the eponymous franchise; "The New Mutants," a horror movie set in the superhero genre; and "Gambit," another addition to the "X-Men" franchise.