This is what first-time visitors should know when traveling to Uruguay
Much about the culture and food of Uruguay is unique. With a small population of only 3 million, Uruguay is one of the smallest countries in South America.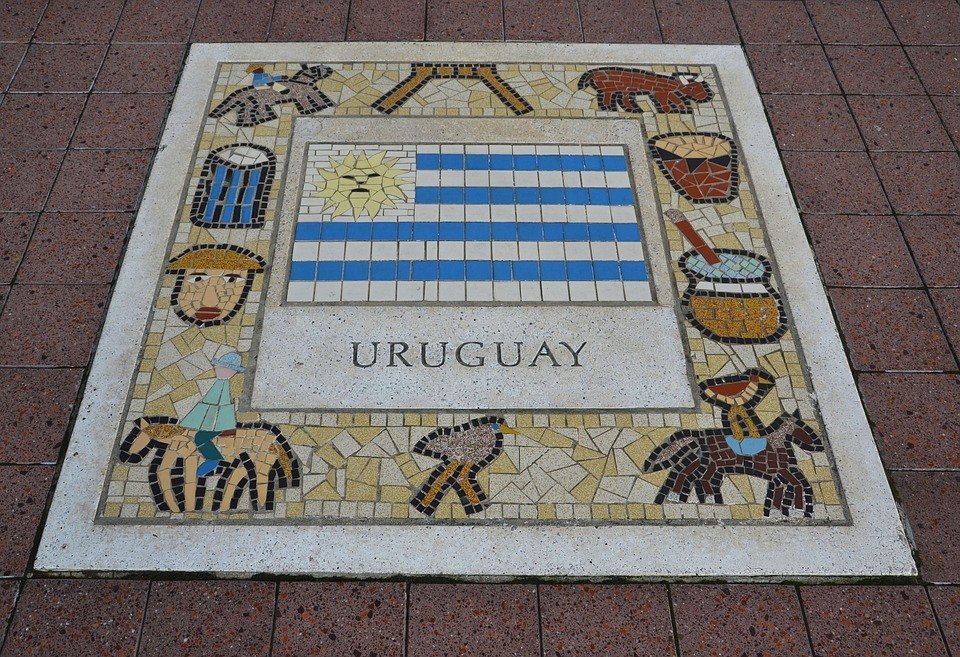 Uruguay is often overlooked in favor of its larger and more glamorous neighbors Brazil and Argentina. However, we recommend you don't underestimate the appeal of this underrated South American gem. To whet your appetite, here is a guide for the first time visitor to explore the best of the culture and food of Uruguay.
Named at #8 on the 2016 Top Destinations by Lonely Planet, it looks like the secret of Uruguay might be out!
The culture of Uruguay
Much about the culture and food of Uruguay is unique. With a small population of only 3 million, Uruguay is one of the smallest countries in South America. Affectionately referred to as "el paisito", the little country, it has a lot going for it. With one of the highest standards of living in South America, it also enjoys a stable economy and relatively low unemployment.
Uruguay is active in international sports, particularly rugby and futbol (soccer). One of the only movies I know of with anything to do with Uruguay is Alive, which is the tragic story of the plane crash of the Uruguay rugby team in the Andes Mountains.
While in Uruguay we read an interesting book about its history, The Invisible Mountain by Carolina De Robertis, It is a historical fiction novel spanning several generations of one family. If you'd like to learn more about the history and culture of Uruguay it is a good choice. De Robertis is from Uruguay and has a couple of other novels as well.
The Government of Uruguay
Its government is a democracy and Jose "Pepe" Mujica who served as President from 2010-2015 is a well-liked, humble man. He is a farmer and despite the fact, he's entitled to all the perks that come with the job of President he chose to remain living with his family on his farm as he always had during his presidency.  He spent years in jail as a political prisoner during the military dictatorship.  (1973-1984). His reforms include the legalization of marijuana, same-sex marriage, and abortion.  In 2014, The Economist named Uruguay country of the year! Noting Uruguay's "path-breaking reforms do not merely improve a single nation but, if emulated, might benefit the world."
At a time when politicians approval ratings all over the world are at all time lows, Pepe regularly enjoyed 70% approval ratings.
Uruguay leads the world in renewable energy using hydro, wind, solar and biomass for almost all of its electricity production. Public school students receive a free laptop and Internet access and public university education is free.  Health care and social security are also provided.
Cities in Uruguay
Montevideo
Montevideo, the capital is by far the largest city with almost 1.3 million people living there. The River Platte separates Uruguay from Argentina its neighbor to the South. Just a quick ferry ride from Buenos Aires and you arrive in Montevideo. Since Montevideo is where most of the population of Uruguay lives, it is also a great place to explore the culture and food of Uruguay. We will explore it in greater detail in an upcoming post.
Montevideo is divided into a number of neighborhoods including La Cuidad Vieja (the Old City), Pocitos, and Punta Carretas. Pocitos and Punta Carretas have a lot of new apartment buildings and trendy hotels. La Cuidad Vieja has a lot of the original heritage buildings still intact and there are a number of trendy apartment renovations and a couple of boutique hotels in this area.
La Cuidad Vieja is compact and you can walk to everything. If you would like to be closer to a beautiful beach Pocitos is a good choice for a place to stay.
The Rambla is where much of the city's recreation takes place. This 25-kilometer trail runs along the waterfront starting in La Cuidad Vieja. Outdoor gym equipment, biking, jogging, walking, fishing, and swimming beaches are all found along its length.  It is a great place to people watch and enjoy the sunset.
Colonia De Sacramento
Located on the Platte River the UNESCO heritage listed city of Colonia De Sacramento is a small town worth a visit.
Located 180 kilometers southwest of Uruguay's capital Montevideo and a mere 50 km across the Platte River from Buenos Aires Colonia is a frequent weekend destination of residents of Buenos Aires. You can take a ferry ride from Buenos Aires to Colonia and many people do it as a day trip.
Punta del Este
Bordering the Atlantic Ocean, Uruguay has some beautiful beaches along its coastline. Punta del Este is the summer playground. It attracts international visitors from Argentina and Brazil and many cruise ships as well. Peak season is late December to the end of January. Many things are closed in Montevideo as families head to Punta del Este for their annual summer vacation.
There are many high rise apartments here and outside of the summer peak, prices are reasonable to rent an apartment. Crowds and prices for rental apartments soar during the summer holidays. The crowds are gone by the end of January but the summer weather remains.
It is a good place to rent a car and explore the coast further past Punta del Este, where there is a lot less development. About an hour further along you will find the town of José Ignacio a town well regarded for its food and luxury accommodation. José Ignacio is home to Garzon and La Huella, two consistently well-rated restaurants and the ultra luxurious Vik Retreats.  And the beaches are magnificent! Buses also run along the coast.
The culture and food of Uruguay
Uruguay shares much of it food culture and traditions with its neighbors including a love of beef, good red wine (tannat) and a fondness for mate (a drink similar to green tea). Trivia bonus points:  In 2014 Uruguay overtook Argentina for the world's highest per capita beef consumption.
Spanish, Portuguese, and Italian settlement and immigration influence Uruguayan cuisine with dishes such as gnocchi, pasta and milanesa common.
Like their neighbors in Argentina, Uruguayans eat dinner late. 11 pm is probably prime dinner time at most places. Reservations are recommended at many places.
Uruguay is earning a reputation for its high-quality wines and dining options. Two of the top 50 Restaurants in Latin America are in Uruguay: La Huella at #11 (mentioned above) and La Bourgogne at #40.
We explore much more of the local food and wine of Uruguay in more detail in coming posts. By the end of the month, we hope you have an appreciation for the culture and food of Uruguay.
The people of Uruguay
I would be remiss to end a post about the best of the culture and food of Uruguay and not mention how friendly the people are in Uruguay. We really enjoyed traveling around and exploring Uruguay and one of the primary reasons is the friendliness of everyone. We found a lot of good places to eat and explore based on conversations we had with locals. Finding great restaurant recommendations, wines to try, towns to explore was easy and enjoyable. People were genuinely pleased you were interested and happy to share suggestions of things to do.
Uruguay is a relaxed, laid back country and a real pleasure to visit. We hope you enjoy the rest of our content about the culture and food of Uruguay.
—
DISCLAIMER: This article expresses my own ideas and opinions. Any information I have shared are from sources that I believe to be reliable and accurate. I did not receive any financial compensation in writing this post, nor do I own any shares in any company I've mentioned. I encourage any reader to do their own diligent research first before making any investment decisions.