Store footfall in UK high streets disappoints during Easter weekend
The retail industry in the U.K. has been struggling lately, with the consumer price index experiencing a 2.7 decline last February.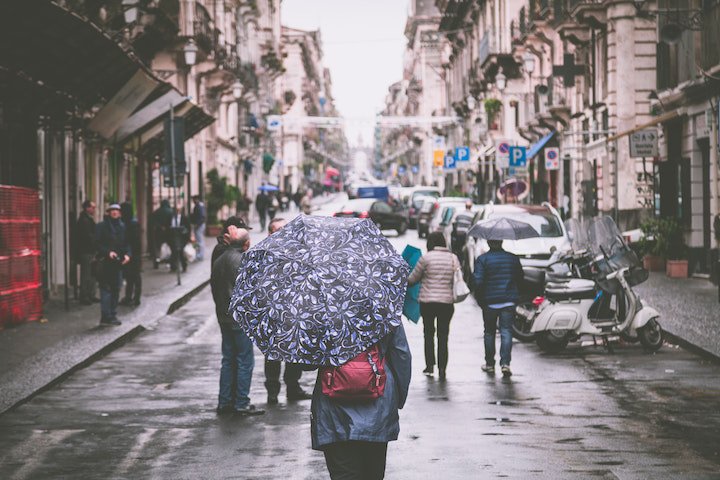 Heavy rains dampened hopes of rebounding sales at Britain's high streets during the Easter weekend, but a retail consumer analyst expressed optimism in the fortunes enjoyed in some days.
The Guardian reported that footfall—the measurement of people who step in and out of shopping centers or malls—during Good Friday at shopping chains outside the big cities was 9.6 percent lower this year than in 2017. Although this saw a slight improvement on Black Saturday, which eased in its decline at 6.9 percent, footfall during the morning of Easter Sunday plunged more than 12 percent.
The weather began to cooperate after lunch when the rain stopped and shoppers went on to tread the high streets. This increased Sunday's footfall by 1.9 percent. But Monday was hit with rain once more, compelling shoppers to stay at home and dropping footfall by 13.9 percent upon reaching noontime.
After a lonely Christmas last year, sales during the Easter holiday were anticipated to be a big break for retailers as freezing conditions were expected to improve by then, The Guardian reported in January 2018.
Meanwhile, according to Retail Times, Springboard forecasted days before the Easter weekend that the U.K. retail footfall in the said time period would grow 2.4 percent year-on-year should favorable weather conditions prevail.
However, Diane Wehrle, Springboard's marketing and insights director, believes retail parks and shopping centers still recorded bigger gains compared to last year as prospects for the Easter weekend this year were only made bleak because of the rain.
The improvement is "generally pretty good news for retailers," according to Wehrle, who cited the growth recorded on Good Friday and Black Saturday.
High street revenues reportedly plunged last week, mainly as cold conditions prevented people from going to shopping centers. It was the fastest decline in early spring for the past five years.
The struggles of the U.K. retail sector
According to another The Guardian article, the retail sector in the United Kingdom has been going through a crisis amid measly increases in wages coupled with a stagnant inflation. In yet another The Guardian article, the consumer price index in February fell to 2.7 percent after petrol and food prices slightly declined, aggravated by uncertainties looming in a post-EU referendum economy.
The bad news keeps on piling up in the country as the Bank of England's recent study found that high street banks have been looking at the possibility of tightening monetary policies and lending only to low-risk borrowers, leading to credit-card balances being maintained at manageable levels and trims down the duration of interest-free credits. In recent years, generous borrowing to consumers has allowed unsecured lending to grow about 10 percent every year.
As a result of these challenges, H&M slashed prices last week as the continuing cold weather and reduction in prices brought a decline to its earnings, while Carpetright expressed shuttering a quarter of its 409 stores in the U.K.
Meanwhile, Mothercare revealed that it continues engaging in dialogues with bankers, while fashion retailer New Look's creditors agreed on scaling down the company by closing some of its stores and lowering the rent on others.