The future lies in streaming, and it all started with Netflix
Netflix started as a streaming service for movies but later produced original films and widely popular TV shows that are also critically acclaimed.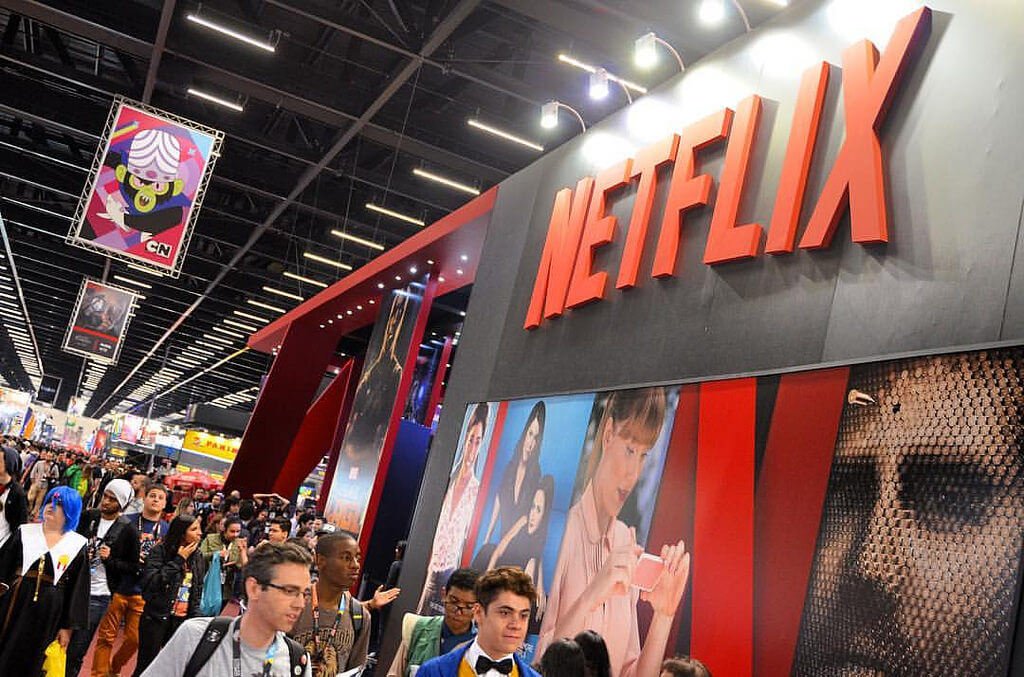 Not that long ago, people used to separate a special part of their day to sit down in front of their TV sets and watch a program for which most of the time, they had planned ahead. Or other times they would surf from channel to channel in the hopes of finding something that would grab their attention.
It's not like those times are completely gone—there are still people who do that—but they are a very small percentage compared to 5 or 10 years ago.
There's no denying that we have worked towards making the most out of our time in order to be in control as much as possible. This is maybe why watching television is slowly disappearing from our modern culture. Yes, videotapes, DVDs, Blu-ray and even torrent downloading have been invented. But all of those things came and went. Once streaming became a viable option, most of us haven't looked back since.
From video-on-demand to streaming services
The world of entertainment is moving quickly. Currently, the biggest and most popular player on the market is Netflix. Slowly, the company is overtaking the world of TV and movie streaming and is dominating overall.
Netflix as a brand started all the way back in 1997, but the company has changed and developed a lot since then. The enterprise cleverly took advantage of the opportunities the internet had to offer and focused heavily on the trend for video-on-demand.
That was a winning move. As of 2017, Netflix is worth $60 billion. Moreover, because of their global expansion, the company now has close to 105 million users worldwide.
Taking the leap and moving on to original production
One of the reasons they have managed to grow so quickly and gain such a user base is the production of original series. This has brought in quite a bit of cash into the company and has managed to push Netflix even further in its journey of hegemonizing the world of TV and movie streaming.
Some of the productions such as Orange Is The New Black, the various Marvel series, Stranger Things and many others have been so well-received by the public that the company is investing more and more capital into the production of these shows. In 2017 alone, the company has decided to invest $6 billion into content creation, which is one billion more than in 2016. That screams profit.
Another advantage that Netflix has successfully cashed in on is their decision to take on global markets and make an overall easy-to-use, affordable service available pretty much everywhere around the world.
Enter Hulu and Amazon
In comparison to that, another major player in the industry of TV and movie streaming, Hulu, has lost some of its potential user base when making the service available only in the United States and Japan in 2015. However, that has not been a big drawback for the company itself since their US user base is now at 47 million users and growing.
On top of that, Hulu is worth approximately $25 billion and is owned by some major production studios like Walt Disney, Comcast, and Fox. Similar to Netflix, Hulu has been producing its own original content, some of which has become quite popular like The Mindy Project and The Handmaid's Tale. Even though Hulu is not breathing down Netflix's neck so to speak, it is still a very popular video streaming service that has saved itself a solid spot in the present world of entertainment streaming.
Another popular paid subscription streaming service that has been gaining a sufficient amount of traction lately is Amazon Prime. Amazon has become a leading giant corporation that dictates partially important parts of the business world as it is. Creating Amazon Prime has been one of the smartest moves the enterprise has made.
Currently, Amazon Prime is probably Netflix's direct competitor, with 80 million people using the service. In the recent year, it has managed to snatch ex-Top Gear crew and their new project The Grand Tour under the nose of all other streaming services, which apparently ended up bringing a lot of positive attention and new users to the service.
Amazon Prime is definitely becoming a streaming service to look out for. The company has also invested in creating their own original series. Even though none of their original content has reached the status of Netflix's House of Cards or Narcos, Amazon Prime might soon surprise us all with shows that can become quite popular, given how well the service is doing lately.

Changing the digital entertainment landscape
It is quite interesting to observe how these companies will develop in the emerging new world of entertainment streaming. Hulu and Amazon have managed to grow and continue to do so, however, they are still not able to give Netflix a real run for its money.
Right now, Netflix is the leader on the market but that might not be the case for that long. Recently, it was announced that Disney will end its deal with Netflix and will start its own streaming company. Speculations abound, and the public opinion is that when Disney starts something, it becomes an ultimate success.
When taking into account how many productions Disney is behind of, this might be a complete game-changer when it comes to streaming services. The company is also entering the field with full force— they have made it clear that they will not only fill the new service's library with old content from Disney and Pixar studio but will be investing in original content as well. That would be an exciting race to watch, which in the end could eventually turn the tables completely and push Netflix out of the first spot.  
In any case, one thing has become clear: the future of home entertainment is on paid streaming services. TV shows, movies, and various programs are now becoming available online and that could only be a good thing for viewers.
A lot more content is online to watch for smaller fees and with better qualities. Best of all, a lot of great new content is being produced. That further enriches the realms of entertainment as we currently know it. There is plenty of money in the streaming entertainment industry and more importantly, the competition is becoming fierce.
Only one question remains: how will the market change in the coming future? It will be interesting to witness whether Netflix continues to expand at such a rapid pace and whether it will manage to secure its leadership spot for a long time. Next to that, the futures of Hulu and Amazon Prime are also uncertain at this point. The entrance of a Disney TV and movie streaming service might very well overturn the current market leaders. As the old adage goes: we just have to wait and see.

—
DISCLAIMER: This article expresses my own ideas and opinions. Any information I have shared are from sources that I believe to be reliable and accurate. I did not receive any financial compensation in writing this post, nor do I own any shares in any company I've mentioned. I encourage any reader to do their own diligent research first before making any investment decisions.
(Featured image by Fernando Cesar Nox via Flickr. CC BY 2.0)