How to come up with a good app idea and begin development
These steps will help you create a great app for your startup.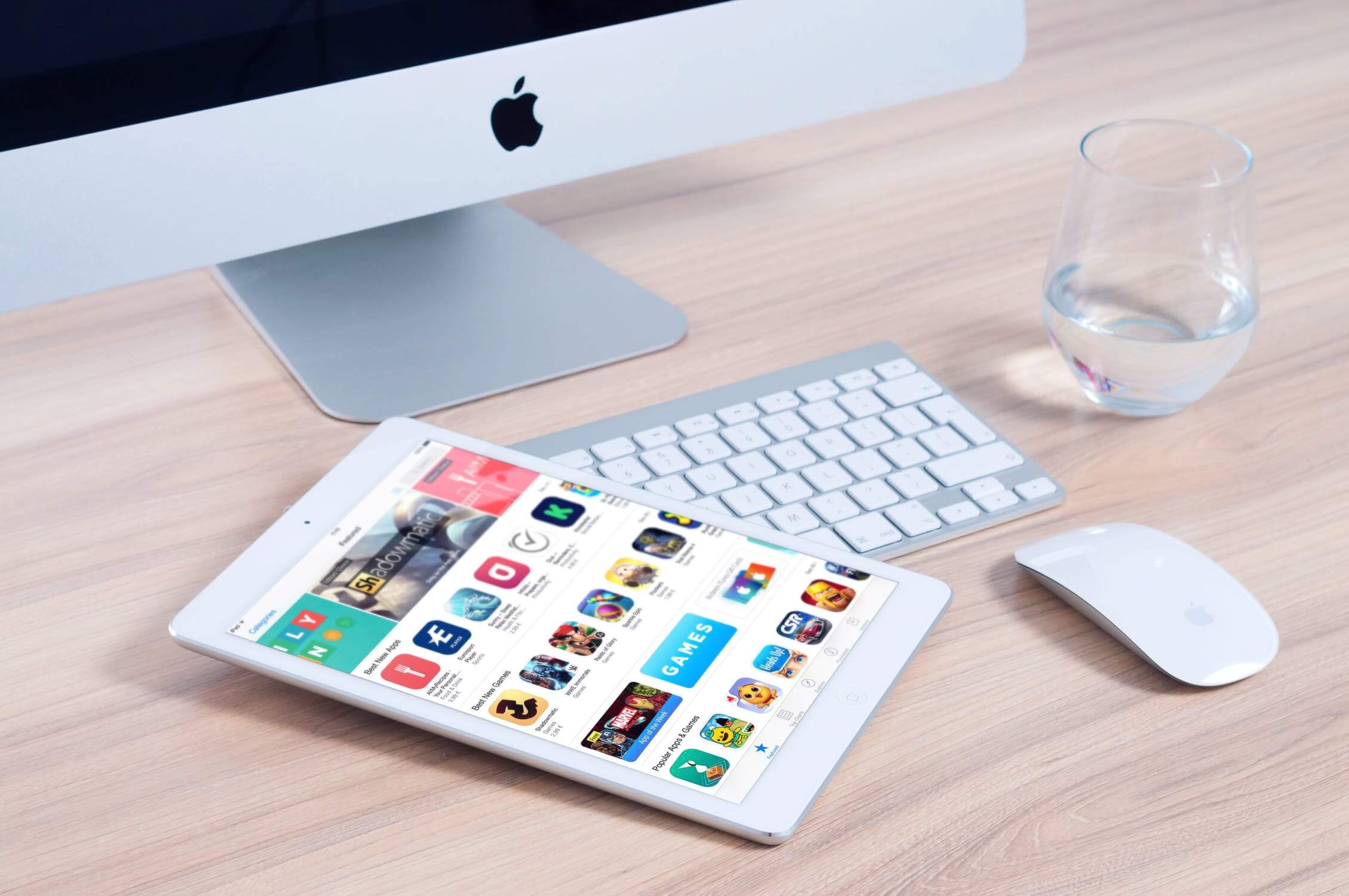 Do you know many companies that became popular due to high-quality software? We bet you do. But have you ever mused about those startups that failed to succeed? Unfortunately, according to general statistics, only 20 percent of all startups succeed and turn into really famous and popular product.
It is worth noting that the IT market has already different software solutions, and it is very difficult to create something special that will be attractive and crowd-pleasing.
So what should your idea be? In this article, we are going to reveal to you a few secrets concerning good app development idea generation, and we will tell you how to make your idea really interesting.
App idea: The process of idea generation
Well, you decided to create your own app. We appreciate your ambition, and we prepared a few methods on how to come up with a good app idea.
1. What does the user need?
First, keep in mind that your app should be a solution. It should solve the problems of people. Moreover, this solution should be better than any other existing. So don't forget about it.
It is impossible to find one perfect idea that will be an amazing solution for everybody. You should conduct an analysis of the market, check what people need, what apps are in favor today. Then analyze—what pitfalls do all these apps have? How can you improve them? It will help you choose a right tactic.
Let's take the Airbnb app as an example. Its founders used many apps for booking a room in a hotel, but they knew that there are people that can offer to rent a room at their house or apartment. Thus, you contact a person who offers you to live in his apartment for a reasonable price including breakfast. It is a cheaper way than living in a hotel, so you can save your money, and find a place to sleep and eat. That was the way how Airbnb founders got their profit and their app became very popular all over the world. Despite the fact of a large number of booking services, Airbnb has become a solution that other services couldn't offer.
What is the point of this example? Never think about failure and try new variants. Just never try to do something fast—haste makes waste, mind it.
2. Analyze app stores
Google Play and App Store are the main app stores where a large number of apps of different types are located. So start with app stores and look through all categories that are interesting for you or they can be interesting for the target audience.
If you don't know what app type you need, both app stores offer a chart with the list of the most popular apps.
When you have chosen the right app type you need, you can look through all apps in your category. Why is this method good when you plan to find a good app idea? Because you have an opportunity to see reviews and opinion from the target audience, from users that already know all strong sides of that or another app. Besides that, you can see how app owners monetize it, what they do to make a profit, how they try to attract more users and so on.
3. Monitor all trends
If so happened that you still didn't find a good app idea, you need to make a deeper analysis. Then apart from analyzing app stores, you should read all the news from the IT world and watch related events. Also, there are a few tips we would like to share with you.
Get to know about projects
When you don't know what to start with, you should find all feedbacks for apps of the category you need. Such resources like ProductHunt or Kickstarter will be a good option in this case. As for Kickstarter, here you can look through different startups and see whether they have any chance to succeed or they will fail. Despite the fact that Kickstarter is used mostly for funding the invention of devices, not software, you can also find software solutions right there, and estimate the probability of their success. As for ProductHunt, this platform is aimed at sharing of interesting and viable ideas with other users. People cannot invest money using this resource, but you can simply analyze how that or another product is interesting for people.
See the investment interest
Special services will give you a hint regarding the viability of different projects. Special platforms like AngelList will show you a full information about the company you are interested in, how it was funded and so on. You should mind that if the project was funded with the help of crowdsourcing, it means that people really need it. Nobody wants to get the product that doesn't bear any benefit, it is an established truth.
Don't ignore events and conferences
Such events can help you meet new people or even find a partner for your future business. You can discuss your future project with successful attendees, ask for advice, and also find out their history of success. You cannot ignore such events if you plan to create a high-quality product. Use web resources to monitor all dates when relevant events take place.
4. Assess the future perspective
And the last one tip on how to generate a cool idea is to think about the future. What requirements will people have after five years? Will they be satisfied with your app? Won't it lose its popularity? You should answer all these questions for sure. So think about the types of apps that will be popular in 10 years, for example, and why. If you see perspective—you will be able to gain much more profit.
Of course, it is impossible to predict everything that will be in trend after so many years, but it means that you can just assess the potential of existing technologies like VR or the Internet of Things.
In fact, you should do the same when you are choosing the right app idea. Just analyze and study all existing trends. And you will find the right way.
If you study this statistic, you will see the most popular apps for today:
Steps to check the viability of app idea
So, you found a perfect app idea. Our congratulations! But, unfortunately, it is far from being the end. You shouldn't start the development of an app until you inquire into all strong and weak sides of this idea.
You cannot ignore this stage by no means since it is a very important stage. It will help you not waste money and make the right investments.
1. Who is your target audience?
As we noted above, it is impossible to create one product for everybody. Each product has its own target audience. So you must determine who is your target audience, who will be end users of your app? Thus, your next way is to find out about it.
Based on this, you can determine it with the help of two ways:
Study the general information;

One more research will be an option.
For example, you create an app like Uber. Your app will be popular among people that move often from one point of the city to another, whether it be a business reason or their personal need.
When you conduct one more research, you can check for the necessary facts and statistics regarding the popularity of such apps in your region.
2. Who is your rival?
When you looked through all the apps that were made by competitors, you should analyze them more deeply. It will help you make your app more interesting than your rivals did it.
To implement it, use such services like AppTweak or CrunchBase. AppTweak is aimed at ASO (app store optimization), but also you can find useful information about the app you want. It will help you detect its pros and cons, and make your app better so as to avoid similar mistakes.
As for CrunchBase, it will tell more about the funding process of that or another app.
By the way, don't forget to study images and the typography of other apps. What they did and what you can do.
3. Don't ignore keywords
When you will optimize your app for app stores, mind about keywords. Description of your app should contain keywords that will let your app be in the top of a search list. To find out what keywords it is better to use, you should apply the following tools like Google Keyword Planner.
This service has a chart with statistics on each word you want to use in your description.
You can also find other similar tools that will be a good assistant for you.
The show must go on
App idea is ready, it is viable, so what are your next steps? Well, the development process, of course, and some more necessary things.
Choose your OS
You should make your choice and determine what platform is appropriate for your app. You should pay attention to your location and read the statistics. Some countries are interested more in Android apps since, in other countries, the popularity of iOS apps is much higher.
If you need a more solvent target audience, then iOS is your choice. But Android will let you find other ways of monetization.
Many startups start with iOS app because it is a cheaper option and an iOS app is developed faster usually.
At the same time, Android app gives more freedom to users.
Development team
You can create your own development team that will build your app under your control. Or you can outsource your development to software development company.
As for these two options, our advice is to choose the second way. It will ensure that the professional development team will create a high-quality product for you on a turnkey basis.
Software development companies have enough experience and skills to build an app of any complexity without any troubles. So keep it in mind.
We wish you a good luck in your startup development, and we hope that this article was really useful and informative for you. Follow the right road!
—
DISCLAIMER: This article expresses my own ideas and opinions. Any information I have shared are from sources that I believe to be reliable and accurate. I did not receive any financial compensation in writing this post, nor do I own any shares in any company I've mentioned. I encourage any reader to do their own diligent research first before making any investment decisions.