Mobile app marketing best practices for 2018
The mobile app downloads are expected to rise to over 258 billion by 2022. With this tight competition, here are some tricks to help your app stand out.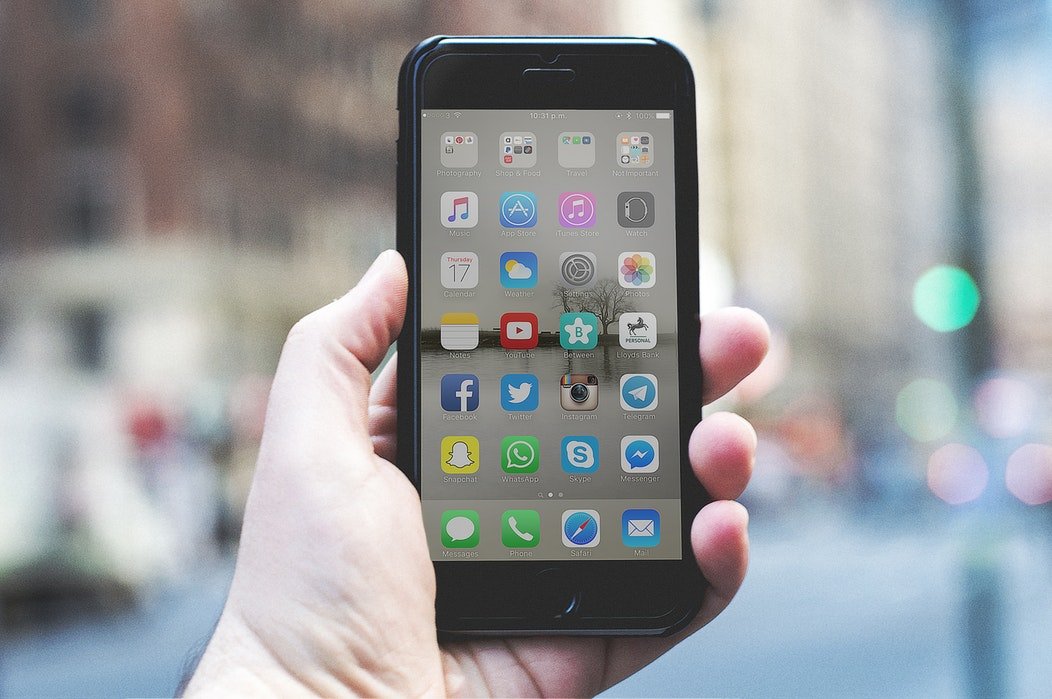 There were an estimated 171 billion mobile app downloads worldwide in 2017. This is expected to increase to more than 258 billion by 2022. Unfortunately for app developers, the bulk of these downloads are comprised of a very small number of big-name applications (70 percent of total usage is coming from the top 200 apps). And with more than 3.8 million apps currently in the Google Play store, and more than 2 million in Apple's App Store, gaining recognition for an unknown app is no easy feat.
Here are five mobile app marketing best practices that will help your app stand out from the competition.
1. Learn about your audience
Understanding who you're marketing to should be the starting point of any marketing campaign—regardless of what it is you're marketing.
Of course, when you're getting ready to launch a new product (or in this case, an app), you don't have an audience to understand—so how do you figure out who you're going to be targeting?
There are a couple of things you can do:
Incorporate audience insights into your market research
Don't just ask your panel what they think of your app; ask them about themselves too (and pay close attention to the responses given by those who seem most excited about your app).
Look at who's using your competitors' apps
Tools like SimilarWeb and YouGov Profiles offer detailed insights into the audiences of big-name products and brands, and those audiences' interests.
2. Focus on re-engagement
Did you know that 25 percent of apps are downloaded and used just once? This means that getting your app onto a user's device is only the start of the battle. To be successful, you have to keep your users coming back for more.
How can you do this? Aside from the obvious—making a genuinely useful, fun, or engaging app—you should be doing the following:
Onboarding new users
What happens when someone opens your app for the first time? Are they expected to figure out what to do on their own, or are they guided through a step-by-step set-up and onboarding process?
Don't leave new users in the dark. Help them through getting to grips with your app, and ensure they experience a "win" asap. With a game, that "win" could mean earning points; with a messaging or social networking app, it might be connecting with friends or sending their first message; and with a health and fitness app, it would probably entail entering their vital statistics.
Messaging users
According to Localytics, "Apps that send in-app messages to users on their very first visit, or session, see only 13 percent of those users abandon the app after one use, versus 25 percent of users who were not shown an in-app message on their first session." However, while the impact in-app messages make is understandable, they're not the only way to keep in touch with your users.
Email and SMS are great ways to re-engage users outside of your app, as are push notifications. Just make sure to give users a solid reason for opting into push notifications, like freebies, hacks or tips.
3. Carry out NPS surveys
NPS stands for Net Promoter Score, a type of very simple survey that asks customers or users to rate your product, service, or similar. By asking "Would you recommend our app to a friend?" you can very quickly identify your most satisfied users. From there, you can encourage (or incentivize) those users to write a review of your app. This is so important, not only because reviews play a key part in persuading people to download your app, but because they also play a role in effective ASO (more on this below).
4. Implement an ASO strategy
The visibility your app enjoys in the app stores can make or break you; this means implementing and executing an ASO (app store optimization) strategy is essential. In fact, it's a self-fulfilling tactic—more downloads means more visibility, which means even more downloads. But you have to do something to start the ball rolling and get those downloads in the first place.
Push for (positive) reviews
For obvious reasons, apps with better ratings get placed above those with lower ratings in store search results.
Use keywords in your app's name, subtitle and description
Just like using keywords in a web page and its title tag, using relevant keywords in your app's name, subtitle and description will drastically boost the odds of it showing up when someone searches the store for those terms.
Of course, you need to use terms people are actually searching for, and you need to consider the requirements of the app store you're uploading to.
You can read more about keyword research for app stores and how to use it effectively at the AppInstitute blog.
Optimize graphics
The graphics (i.e., logos and screenshots) you upload alongside your app are essential to catching the eye of potential users. Choose graphics that stand out and can be seen clearly on mobile devices.
5. Leverage other online channels for promotion
Just because you're marketing an app doesn't mean your sole focus needs to be (or should be) app stores and your app itself. Other forms of digital marketing can and should be incorporated into your mobile app marketing strategy as well. This can include:
Creating a website
Optimize it for search (as you would any other website). There are some awesome examples of app websites that can inspire you at awwwards.com.
Using email
Start building an email list pre-launch and use it to notify potential users when you do launch. Post-launch, continue building the list and using it to drive new app downloads and re-engage current users.
There are loads of tactics you can use to build an email list for mobile app marketing, from creating content and leveraging content upgrades, to simply asking for referrals.
Promoting on social media
Leverage paid social advertising to get directly in front of your target audience.
Seeking out reviews or mentions on blogs
Use Google to find websites and bloggers that write about apps (you might have to break this down according to niche) and approach them to ask what opportunities there might be to get your app featured.
Bear in mind that these sites, and their writers, probably receive many emails just like yours every single day, so you have to figure out a way to stand out. Sometimes this might mean putting up cash. Other sites might accept incentives such as free downloads to give away to visitors.
—
DISCLAIMER: This article expresses my own ideas and opinions. Any information I have shared are from sources that I believe to be reliable and accurate. I did not receive any financial compensation in writing this post, nor do I own any shares in any company I've mentioned. I encourage any reader to do their own diligent research first before making any investment decisions.