What is Google Play offering to the music streaming market in India?
Google Play will offer a library of over 40 million tracks in the languages of English, Hindi, and Tamil.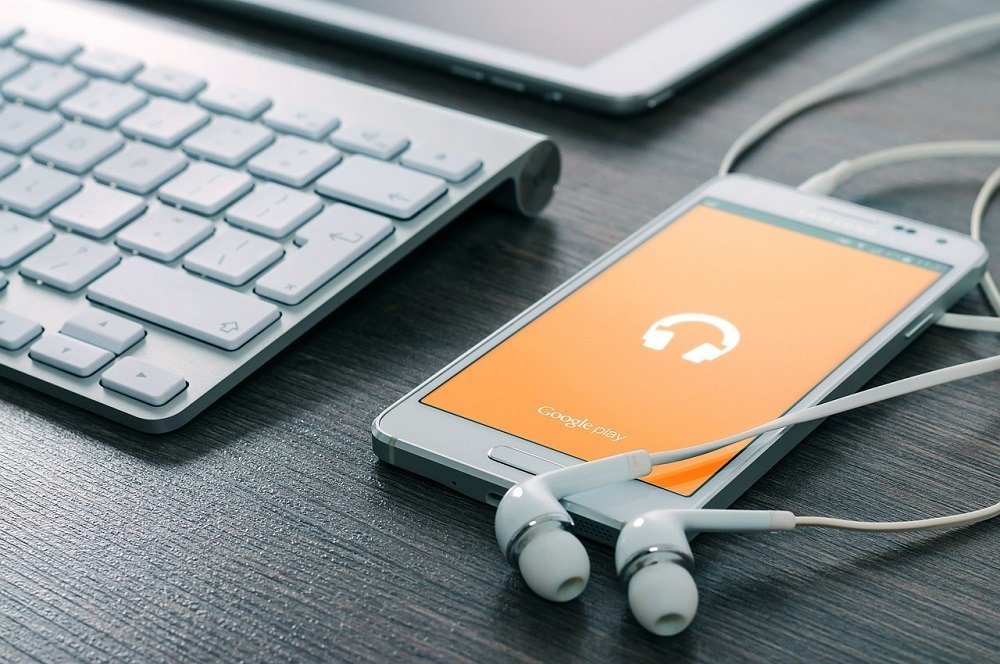 Weekly news: Google Play has entered into the music industry in India which is a large undiscovered market that many consider an incredible potential revenue source for the not so distant future.
Amazon reaches streaming agreement with NFL
The National Football League announced on Wednesday that it has reached a partnership agreement with Amazon Prime to broadcast a live digital stream of Thursday Night Football during the 2017 NFL season. Amazon will have the rights to stream the 10 Thursday games that are being broadcast by NBC and CBS, which will also be broadcasted on NFL Network. The one-year deal is worth a reported $50 million, a significant increase from the $10 million Twitter paid to stream the games last season.
Streaming officially tops download sales peak
According to the most recent numbers, streaming platforms in the United States are now generating more annual revenue than digital music downloads ever did. According to recent data analyzed by Music Business Worldwide, music download sales in the U.S. peaked in 2012 when the market reached $3.02 billion. In 2016, streaming platforms generated $3.93 billion, an increase of 68% from the previous year's revenue. This is a trend that is likely to continue into 2017 and beyond, and could potentially lead to the breaking of revenue records across the music industry.
Sergio Garcia wins 2017 Masters
On a Sunday where the top of the Masters leaderboard was crowded with some of the golf's top superstars, Sergio Garcia was able to separate himself from the rest of the pack en route to winning his first career green jacket. As the prestigious tournament winded down, Sergio and Justin Rose found themselves in a two-man race for the championship. After coming back from down two with five holes to play, Sergio was finally able to secure the victory with a birdie on the first hole of the sudden-death tiebreaker. The win represents Sergio Garcia's first-ever major championship, an accomplishment that has been long-awaited for the Spanish golfer.
Spotify signs deal with Universal
Music streaming service Spotify has agreed to a long-term music licensing deal with Universal Music Group. As part of the deal, Universal artists can now release their albums to Spotify's premium users for up to two weeks before it is made available on the free version of the service. Universal wants the platform to deemphasize ad-supported listening and instead work on moving the majority of their users to paid memberships. On the other side, Spotify is looking to ease investor concerns about their future licensing deals as they look to file for their initial public offering. Reports surrounding the intentions of the company have varied, but most in the industry expect the service to go public by early 2018.
MSG Networks looking for suitors
James Dolan's MSG Networks, which holds the TV rights for the Knicks, Rangers, Devils, and Islanders, is reportedly up for sale, according to the New York Post. The announcement caused MSG Networks' shares to rise nearly 11 percent on Tuesday. Verizon has been mentioned as a potential buyer of the network, but it is still very early in the process according to those close to the situation and there is no guarantee of a deal being completed. Verizon has been searching for new sources of content over the last several months. The network has a reach of nearly 7 million homes in the New York area and is valued at approximately $3 billion.
Tony Romo announces retirement
Dallas Cowboys quarterback Tony Romo has announced his retirement from the NFL. The decision comes after an offseason full of rumors surrounding the quarterback, with many executives around the league having believed that he would return to play another season. Instead, Romo has decided to pursue a career in journalism and has accepted a position with CBS Sports as their lead NFL analyst. Romo will be replacing Phil Simms, who has been the lead analyst for the network for 19 years and will be calling games next season alongside the legendary play-by-play broadcaster Jim Nantz. Romo finished his career as the Cowboys' all-time leader in touchdowns, completion percentage, and passer rating.
NBA launches network of basketball schools
Last week, the National Basketball Association announced the launch of NBA Basketball Schools, a network of basketball development programs around the world. The first school was launched on Saturday in Mumbai, India, and will provide young basketball players with an opportunity to further develop and showcase their athletic abilities. Additional NBA Basketball schools will be launched around the world in the coming months. Each school will feature year-long, tuition-based programs open to international male and female players ages 6-18.
Giants announce new technology partnership
The San Francisco Giants have agreed to a partnership with the San Francisco-based company Halo Neuroscience, a tech developer that specializes in neurotechnology. The company's product, Halo Sport, uses neuro priming treatment to help accelerate neurologic gains of strength and skill in athletes. The Giants' strength and conditioning staff measured accelerated gains in player performance after an initial test with Halo Neuroscience's first product and has since incorporated the product into the team's training regimen. Halo products have been used by teams and athletes in the Olympics, MLB, NBA, NHL, and NFL, and continues to see increased usage in other professions.
Montreal hopeful for MLB return
A group of Montreal investors have met Major League Baseball's requirements to get a team back in the city. According to multiple sources, the group has secured enough capital to move forward with the process and has the support from two levels of local government. They also have selected various locations throughout the city as potential stadium sites. The group is now waiting to hear back from the MLB and commissioner Rob Manfred. Last year, Manfred himself said that he would like to add two teams to the league in the near future. The construction of a new stadium will likely remain the group's biggest hurdle, as it will likely prove incredibly difficult to find a viable downtown location that investors feel comfortable putting their money towards.
Google Play launches in India
Google Play has entered into the music streaming market in India. The company is offering the service at a discounted rate to those that sign up within the first 45 days, undercutting Apple Music in doing so. Apple Music has been available in the country since 2015 and has controlled much of the market since then alongside competitors Gaana, Saavn, and Hungama. Google Play will offer a library of over 40 million tracks in the languages of English, Hindi, and Tamil. India's music industry is a largely untapped market that many consider a great potential revenue source for the near future.
*SET is an industry term and trademarked acronym owned by Simkins, standing for "Sports Entertainment Talent"
—
DISCLAIMER: This article expresses my own ideas and opinions. Any information I have shared are from sources that I believe to be reliable and accurate. I did not receive any financial compensation in writing this post, nor do I own any shares in any company I've mentioned. I encourage any reader to do their own diligent research first before making any investment decisions.