How Covid-19 could enable small publishers to compete with Amazon and Penguin Random House
The Covid-19 outbreak has confined many of us to our homes and thousands of people are reconnecting with reading. This could represent a unique opportunity for online publishers and distributors to connect with new markets and help to re-ignite the reading renaissance that has been quietly humming along for years now, and allowing authors and publishers to find their stride.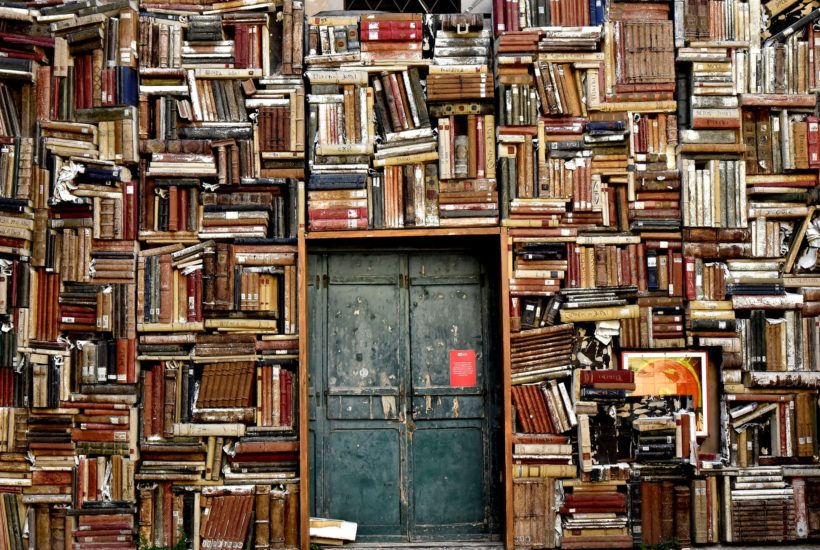 Have you read more books in the last fortnight than you have in years? The answer is almost certainly yes and it's down to the spread of Covid-19 and the quarantine we've been forced to endure. Whether we're reading bedtime stories to our children, making time to enjoy the latest Lee Child blockbuster, or finishing a half-read book we all suddenly have time to read. While most of us make the most of this, it's created a huge opportunity for independent booksellers such as GB Publishing  to compete with the likes of Penguin Random House.
The print book market is continuing to grow
Figures from Nielsen Book Research, which produces data for the publishing industry, demonstrate that the UK print book market grew by 2.4% in value and 0.4% in volume in 2019. Over 192 million books were sold for £1.67 billion. In comparison U.S. publishers raked in net revenue of nearly $6 billion between January and June 2019, according to the Association of American Publishers.
How the numbers will pan out when the lockdown is over is in the lap of the book gods, although for publishers and sellers the challenge remains the same: stay afloat and make reasonable amounts of money! The message hasn't been lost on independent bookstores which the sceptics predicted would disappear from our streets. In fact independent bookstore sales climbed by 1.5% year on year in 2019.
On the face of it their cynicism was understandable. Soaring commercial rents, declining footfall and increased competition from online rivals has seen many leading high street brands go under with the loss of thousands of jobs. Waterstones, the privately held UK book retailer, is one company to successfully buck the trend. It racked up full year profits of £27.7 million to April 2019.
Clearly the high street is no place for the fainthearted and opening a bookshop in an economically turbulent environment might come across as naïve or reckless, although that hasn't stopped a courageous few from taking the plunge. In 2019 over two dozen independent bookshops opened in the UK and Ireland bringing membership of their trade body, The Booksellers Association, to 890 shops.
It's a small rise from the 883 stores in 2018 and the 868 in 2017, although it's the story behind the numbers that really counts. The rise follows a decline of more than twenty years and marks the third consecutive period of growth. Yet, it's still a far cry from 1995 when there were 1,894 independent bookstores in the UK and Ireland.
Independent bookstores can cash in on charm
It's no mystery as to why indies are managing to hold their ground in a volatile retail landscape. Every bookshop is different, with individual quirks cannily packaged into the overall customer experience. Some bookshops are like community centers with coffee, cake and gossip thrown in while others have the easy going feel of a student collective.
Customers appreciate these personal touches along with the pleasure of being served by book lovers who won't steer them wrong on a purchase or give them a beady eyed glare if they don't buy anything. Tight profit margins have brought diversity to business models with many bookshops adding literature tours, cookery events and even speed dating nights to their revenue streams. Small really is beautiful and indies have played to their strengths by embedding themselves in the heart of local communities. They offer a valuable space for reading groups to congregate, rather like a library, where literary discussions and the ambient surroundings are live streamed.
Authors recognize the benefits, hence their preference for holding streamed reading events that raise their profiles and boost sales. Let's also not forget that some self-published writers found success after their books were promoted and sold in independent stores. All of which proves our love affair with physical books is unlikely to run out of road anytime soon.
Amazon has failed to kill the bookshop
What makes the survival of these shops all-the-more impressive is that Amazon, the multi-billion-dollar online retail platform, was the behemoth that was supposed to wipe them out. The world's most expensive company which employs 750,000 people globally, has over 33 million book titles under its belt, an extensive list of genres/sub genres, and next day delivery as the icing on the cake.
Amazon may offer choice in abundance, but it lacks the emotional connection independent bookstores have to their customer base. It's a relationship they have worked hard to nurture, and which has allowed them to reap the benefits from changing consumer habits.
It's no coincidence that independents were amongst the first to notice that more of us are buying goods and services closer to home, while minimizing our car journeys and carbon footprint! Yet, it's also worth remembering that for every winner there is a loser and the evidence suggests that physical books are gaining at the expense of e-books.
Are the e-book's days numbered?
It's been more than a decade since Amazon launched the Kindle, an electronic hand-held device that allows users to browse, buy, download and read books and magazines in a digital format. It was supposed to disrupt the publishing market by weaning us away from physical books to their digital versions yet in reality the opposite is happening. Kantar UK Insights found that last year 8.5% of UK adults bought an e-book compared to the 40.6% who purchased physical books. Sales are taking a hit for a number of reasons including growing competition for screen time from Netflix, Facebook and You Tube.
Does this mean that e-books are a busted flush? That depends on who you speak to although some tech watchers predict that audiobooks, which are surging in their popularity, will finish them off. Having said that the Coronavirus outbreak could still be their savior while the developing world, which doesn't yet have the same day delivery architecture enjoyed by the rest of us, offers another potential lifeline.
What about authors, are they benefitting from rising book sales? Not really unless they happen to be Harry Potter creator JK Rowling, who as the world's highest paid writer earns an estimated $176 per minute! Compare that to the average author who might, if they're lucky, claw back a dollar from a book retailing at $20. What it proves is that writing is a labor of love rather than a surefire route to quick riches. If that hasn't put you off, then why not write your own novel to relieve the boredom of a prolonged confinement? Once the Coronavirus pandemic is over and everything returns to normal (whatever that means), you could live stream a reading from your local bookshop.
Personally, I'm not planning on writing a novel anytime soon as the effort is too much like hard work. I prefer the easy option which means reading the final chapters of Christopher Ritchie's excellent apocalyptic horror novel The Ordinary, published by GB Publishing.
—
(Featured image by Nino Carè from Pixabay)
DISCLAIMER: This article was written by a third party contributor and does not reflect the opinion of Born2Invest, its management, staff or its associates. Please review our disclaimer for more information.
This article may include forward-looking statements. These forward-looking statements generally are identified by the words "believe," "project," "estimate," "become," "plan," "will," and similar expressions. These forward-looking statements involve known and unknown risks as well as uncertainties, including those discussed in the following cautionary statements and elsewhere in this article and on this site. Although the Company may believe that its expectations are based on reasonable assumptions, the actual results that the Company may achieve may differ materially from any forward-looking statements, which reflect the opinions of the management of the Company only as of the date hereof. Additionally, please make sure to read these important disclosures.