Hurricane aftermath: Why it is high time for North Carolina leaders to consider mitigation projects
Weather-related calamities, such as the recent Hurricane Florence, have been bringing costly and devastating effects to communities.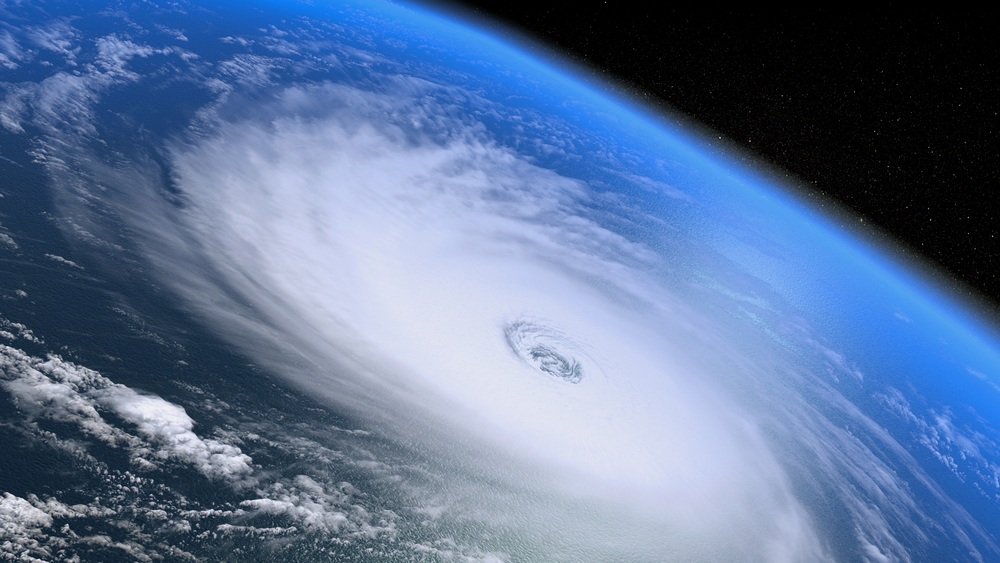 Weather-related disasters have become all too common. The destruction is horrific and the rebuilding costs are astronomical—not to mention the pain and sadness related to the loss of lives. Last year, weather-related disaster costs exceeded $306 billion. Companies that offer disaster recovery and rebuilding services no longer find their services cyclical. Instead, demand for their services never seems to slow.
When Hurricane Florence made landfall in North Carolina, residents had not yet fully recovered from Hurricane Matthew which hit two years ago. Now, new rebuilding efforts will be ongoing for at least another two years.
As populations across the country face natural disasters of all types and Federal Emergency Management Agency (FEMA) funds begin to run out, the question for local government leaders is how to pay for disaster recovery. The good news is that there are a number of new funding programs.
It became obvious to congressional leaders that the escalating costs of disaster recovery and rebuilding had to factor prevention efforts into future funding. That realization and new legislation expected to pass will create even more opportunities for companies that provide services related to mitigation projects.
Mitigation projects in the past have saved an average of $6 for every $1 spent in recovery efforts. As a result, Congress is expected to pass legislation that will allow the federal government to fund up to 85 percent of mitigation costs before disasters occur. As the Carolinas begin the sad task of disaster recovery, other states should be considering mitigation projects to ensure they are eligible for recovery funding in the future.
Last year, there were 137 declared disasters in the U.S. and natural disasters cost every U.S. household more than $400. Nine of the most expensive years ever for FEMA have occurred between 2007 and 2017. There are no expectations for these costs to diminish. Instead, more weather-related disasters are anticipated.
Several states lag behind on international standards for storm resistance and the message to them has been loud and clear. Invest now in mitigation projects to protect infrastructure and buildings to guarantee federal funding the next time disaster strikes.
States that rank the lowest in the mitigation category include New York, Maine, New Hampshire, Georgia, Mississippi, Alabama and Delaware. These states, much to the surprise of many citizens, do not have a mandatory building code. Elected officials know the risks and citizens should also be aware of this issue.
Experts have warned that the country's electrical grid is one major natural disaster away from a catastrophe. According to the North American Electric Reliability Corporation (NERC), almost a quarter of the 2,428 total unplanned electric grid outages in 2015 were caused by extreme weather events and/or environmental variables.
Regrettably, the country's water systems are equally vulnerable. The Department of Homeland Security estimates a major earthquake on the Missouri-Tennessee fault line would impact seven states, leaving 1.1 million homes without water and 2.6 million homes without electricity.
Because of the impending risks, there are a number of new resources for state and local government leaders. Environmental Impact Bonds (EIB) are available as an alternative funding source for mitigation projects. EIBs are a type of pay-for-success bond where payments vary based on the success of project outcomes. The country's first EIB project was announced last year and proceeds of the bonds will be used to construct green infrastructure designed to manage stormwater runoff and protect water quality. These types of bonds are also structured to include payments contingent upon the effectiveness of the green infrastructure deployed.
Resilience bonds are yet another variation of catastrophe bonds which offer financial protections to cities and states. Like catastrophe bonds, resiliency bonds can be structured so that payments are made when certain disaster thresholds are triggered during the bond term.
Other revenue sources include the Pre-Disaster Mitigation Grant Program and the Flood Mitigation Assistance Program. The proposed statute that would allow for federal funding of up to 85 percent of mitigation projects should also be monitored.
In North Carolina, FEMA is using Fort Bragg as a staging area for its response efforts. Mike Sprayberry is North Carolina's emergency management director. As a reminder to contractors interested in helping rebuild the state, the place to start is with an outreach to FEMA.
The first step for contractors is to register with the System for Award Management (SAM) at www.sam.gov. When disasters occur, FEMA posts contracting opportunities on the Federal Business Opportunities webpage (FedBizOpps) or www.FedBid.com, but pre-registration is required.
(Featured image by DepositPhotos)
—
DISCLAIMER: This article expresses my own ideas and opinions. Any information I have shared are from sources that I believe to be reliable and accurate. I did not receive any financial compensation for writing this post, nor do I own any shares in any company I've mentioned. I encourage any reader to do their own diligent research first before making any investment decisions.