Hurricane Maria intensifies as US and neighboring countries brace
Authorities are bracing themselves for Hurricane Maria, even if the U.S. has not fully recovered yet from past disasters caused by hurricanes.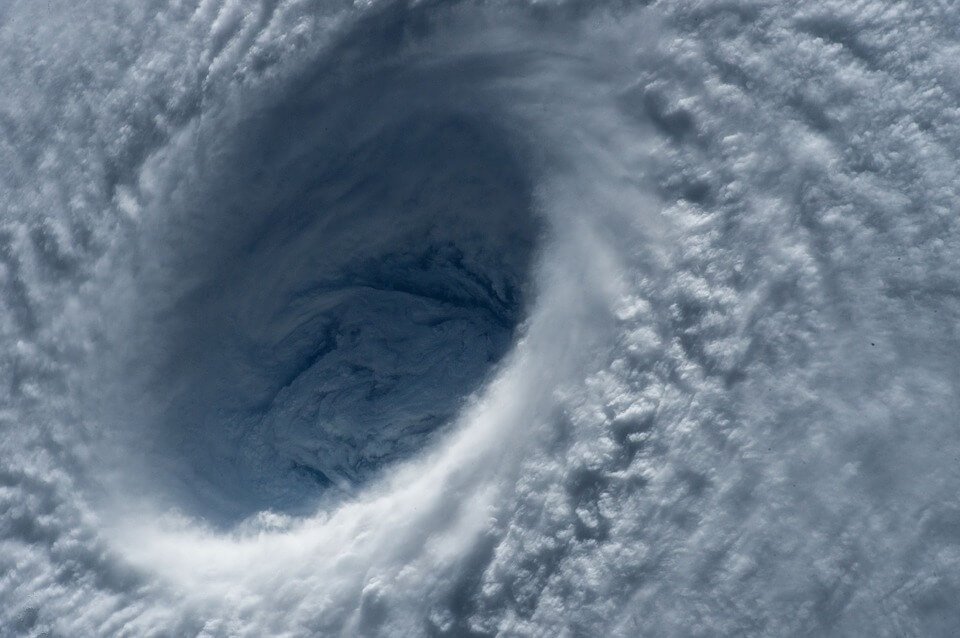 Right on the heels of the destruction and disaster that Hurricanes Harvey and Irma brought in the United States, Hurricane Maria, another Category 5 hurricane, comes along.
Category 5 hurricane
Hurricane Maria is the seventh hurricane of this year's Atlantic hurricane season. NPR reported that the National Hurricane Center placed Maria as a Category 5 hurricane with the current sustained maximum winds increasing from 90 miles per hour (mph) to 160 mph. It is now bringing a lot of rain and strong winds on the Leeward Islands.
Puerto Rico, one of the places affected by Hurricane Irma, finds itself in a dangerous situation again as forecasts say that Hurricane Maria will pass over the island. A hurricane warning is now placed on Culebra, Dominica, Guadeloupe, Montserrat, Nevis, Puerto Rico, St. Kitts and the British and U.S. Virgin Islands.
In preparation for the landfall of Hurricane Maria, President Donald Trump has approved emergency declarations for the U.S. Virgin Islands and Puerto Rico. Emergency declarations will allow the islands to receive federal assistance and resources to help them cope with the approaching storm.
Wreaking havoc
Roosevelt Skerrit, the Prime Minister of Dominica, posted on Facebook about Hurricane Maria hitting the country, The New York Times reported. He wrote that roofs are flying all over the place due to Maria's strong winds and that the nation needs assistance while summing up Maria's damage in one word: "mind-boggling."
As the hurricane headed towards the Virgin Islands and Puerto Rico, no news came from Dominica as communication signals in the country were down. A few hours later, Skeritt posted another update on Facebook, saying that the island will prioritize on rescuing the trapped and giving medical help to the injured.
Meanwhile, in Puerto Rico, Public Safety Commissioner Hector Pesquera warned the citizens that they have to evacuate or they will perish as the Caribbean region braces itself for Maria's landfall, per The Telegraph. Maria's sustained winds have reached 175 mph and could bring mudslides, flash floods and storm surges all over the region.
A way to safety
Delta Air Lines is also aiding in the preparations and evacuations for Hurricane Maria by offering residents of Puerto Rico and Virgin Islands flights in order for them to get to safer places. As what Time Money reported, Delta announced that it added a flight this week from San Juan to Atlanta, Georgia. Along with flights from Dominican Republic's Punta Cana, Santo Domingo, and Santiago, the flight from San Juan will cost $199.
Delta has stated that customers should keep checking the airline's website to remain updated with the status of flights.
The airline has released a waiver concerning passengers who have trips for Sept. 19 to 26 to leave San Juan. This will allow them to apply changes in their plans without any fees charged. But the airline stated that tickets must be reissued on or before Oct. 2. The rebooked travel must also start no later than the same date.
Flights from Saint Thomas or Caicos that are scheduled from Sept. 5 to Oct. 31 and those from St. Maarten from Sept. 5 to Dec. 3 are also affected by the waiver.
Lack of manpower
Meanwhile, as the arrival of Hurricane Maria draws near, with Hurricane Jose in the horizon, the construction industry is struggling due to the shortage of manpower, as indicated by the Commercial Construction Index.
Fortune reported that this deficiency can slow down and hamper the speedy recovery in states that Hurricanes Harvey and Irma left in shambles. And if the recovery does not move at all, it may bring bigger problems as the nation prepares for the two upcoming hurricanes.
The index asks contractors to measure their outlooks and determine the status of the construction industry. It detailed that in the third quarter of 2017, 60 percent of contractors had a tough time in looking for skilled workers thanks to a shortage of a skilled workforce.
U.S. Chamber CEO and President Thomas J. Donohue said that the search for skilled employees is still a problem in the construction industry and will remain that way in places damaged by Hurricanes Irma and Harvey. He also said that this search is significant in the quick and proficient recovery of the Gulf region.