India's tech scene brings in foreign investments
India's economy is growing fast today, and it's ready to take in new foreign investments. The IBM-HCL Technologies partnership is one of its recent deals.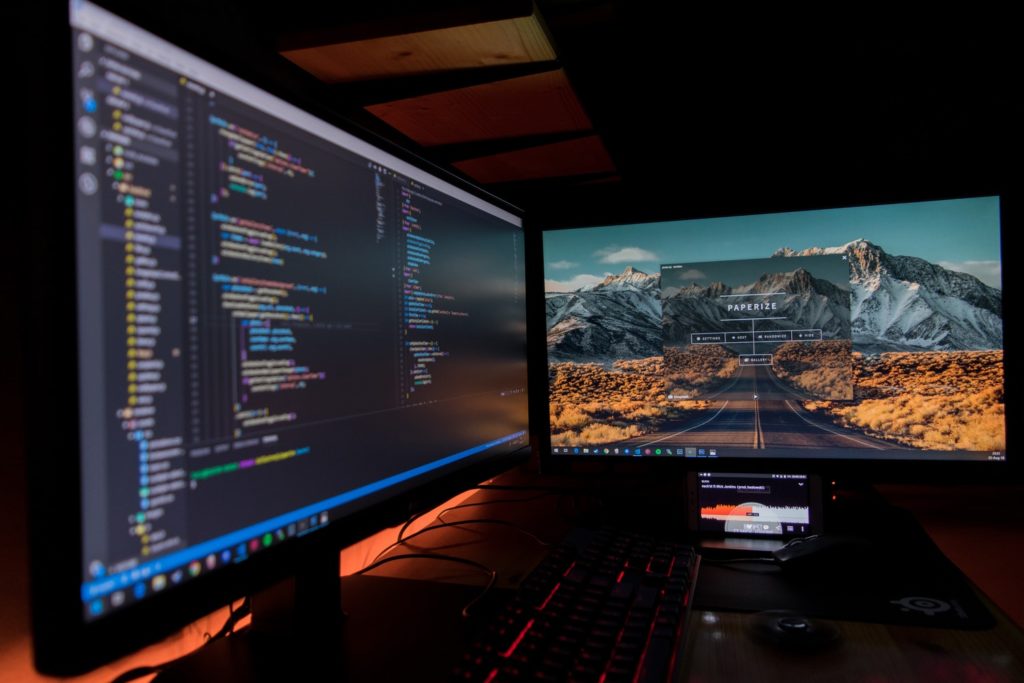 While most of the media continue to concentrate on China, India like a rising sun continues to steadily gain ground, especially in science and technology. The world's largest democracy likes a good deal and a good investment. Some analysts believe India's growth prospects will make it the fastest-growing economy in most sectors in a few years. India outpaces China now in several areas.
Reports by the India Brand Equity Foundation demonstrated that India's expanding middle class will drive technologically advanced products. In September 2018, the government showed its National Digital Communications Policy. Its function becomes to attract investors mainly from the United States. It predicts that the $100 billion in investments will generate 4 million jobs by 2022.
India has plenty of engineers and techs available for hiring for the endeavor. The country ranks third among investment destinations for its technology sector. It is projected to take a leading role in launching satellites when renting its space facilities to other countries.
Engineering R&D product development reached $28 billion in 2018 with a CAGR forecast in 2020 at the $45 billion. The country has the third-largest technology hub for startups and by 2017 had a global ranking of 60th in the Global Innovation Index.
Barriers to investment
Barriers to investment in Indian markets has been the difficulty of obtaining stocks and reliable information. Only a limited number of companies offer shares on the U.S. exchanges. The Canadian stock exchange, however, has a BMO India Equity Index ETF and an iShares India Index ETF.
It will take a broker to guide a person through the various stock options on exchanges. An array of rules applies specific to India's needs, but it remains possible to invest in many Indian companies. Know that the process still has not streamlined. India and Canada have excellent relations and continue to expand on that.
In the spring, Canadian Prime Minister Trudeau had signed a deal with Indian companies for 66 new contracts with an estimated worth of $1 billion. For Canada, it creates at least 5,800 jobs. It comes by way of India investing $250 million into Canada. In turn, Canada will spend $750 million in India. The discussion for the deal came from well-known Asian companies such as Tata Sons, Jubilant Bhartia Group, Infosys, and Shapoorij Pallonji Group, to name a few. India continues to slap tariffs on other imports, especially agricultural from Canada while opening trade in the science and technology sector. India tends to do protectionist practices.
Growing foreign deals
In a surprise move, IBM (NYSE:IBM) divested a stand-alone software portfolio in early December 2018. Sold to Indian multinational technology firm HCL Technologies Ltd. (NSE:HCLTECH), the seven software products have a market worth of $50 billion. The software covers marketing, security, collaboration and commerce segments as part of the AppScan secure application development. Product names list as BigFix, Unica, Commerce, Portal, Notes/Domino and Connections.
Before the purchase, HCL has an existing intellectual property licensing agreement for five of the products. It now will receive Software-as-a-Service infrastructure for Collaborations and AppScan.
The plan becomes large-scale deployments of the products and processes to serve global enterprises. Underneath the obvious method, HCL expressed a strategy of acquiring 5,000 large clients with the package which accelerates customer base acquisition.
The deal finalizes in mid-2019 after clearance from the Committee on Foreign Investment in the U.S. and the Indian Foreign Exchange Management Act.
HCL describes as a next-generation global technology company that transforms other businesses for entry into the digital age. It has an integrated portfolio of solutions, products and services. Operating in 43 countries including the U.S., it generates $8.2 billion in revenue.
Fairfax India Holdings Corporation (TSX:FIH-U.TO) had announced in October 2018 its intent to commence Normal Course Issuer Bid to the TSX. It intends to purchase subordinate voting shares. Designed as an investment holding company, it aims to achieve long-term capital appreciation. The goal became from October 2018 to October 2019 to buy 3.5 million subordinate voting shares producing a 4.3 percent public float in subordinate voting shares on TSX.  
Trade agreements
India has increased its bilateral and regional trade agreements in 2018. It has opened more in services, intellectual property and investment. India used arrangements and plans to do so such as Generalized System of Preferences(GSP) and Global System of Trade Preference (GSTP). In the GSTP, the membership includes 46 countries. Of those 46 countries, India has tariff concessions with 12 countries. India has many associations in Asian business groups and may become a principal broker of trade agreements in the region as its economy becomes more global.
Many opportunities exist doing business with India but proceed with caution. India knows full well it can close its doors and survive on its own as it has for centuries. For those capable of making deep relationships and understanding India's business ways, much wealth could be created.