3 industries that are primed for touch-screen kiosks
The golden age of touch-screen kiosks is just beginning. Businesses that act early now have a unique opportunity for growth.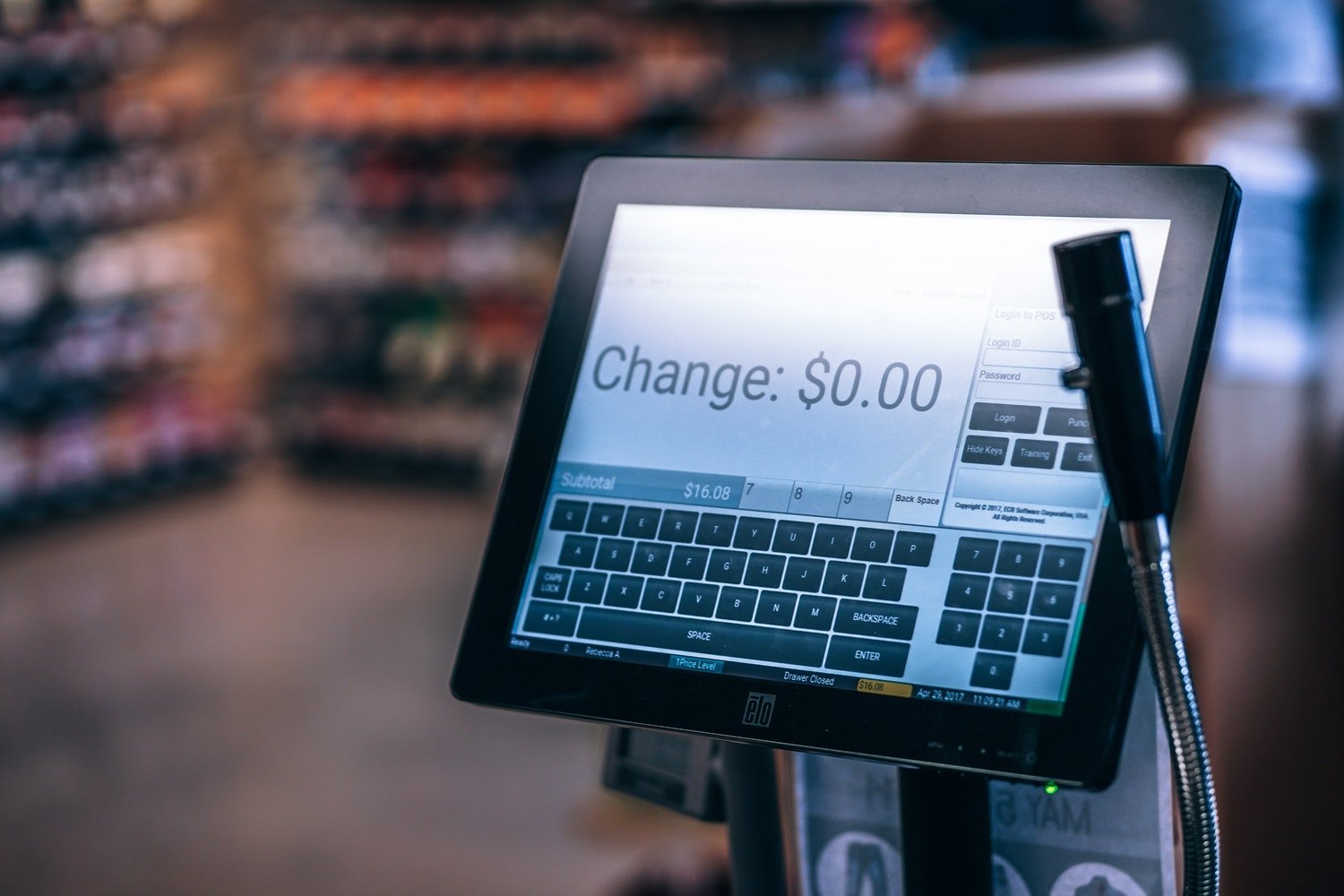 Today's continuous groundbreaking innovation makes it easy to lose track of well-established technologies—like touch-screen kiosks. These have been around for a while in one form or another, but we seem to be entering the kiosk's golden age now. In fact, Global Market Insights estimates that the market for interactive display screens will pass $20 billion in the next six years. That's a lot of kiosks!
Of course, this shouldn't be too surprising. People will always gravitate toward technologies after refinements have been made and the technology becomes more useful and intuitive.
We're used to seeing large-format displays be relegated to digital signage. Now, with touch-screen technology, we are able to turn these displays into public "megatablets" that can present information in an interactive format.
These days, most people seem to have an innate understanding of how to operate a touchscreen as a result of our smartphone training, so touch-screen kiosks are a natural next step in reaching people with a more efficient, engaging, and informative experience.
A new generation of touch-screen kiosks for three industries
In addition to providing a great experience for users, touch-screen kiosks can help businesses boost efficiency in a number of ways. Retail checkout is a common one, but so is promotional signage within a store or public information notices at a post office. Just like a website, these kiosks can also gather user data based on aggregate interactions, giving kiosk owners information from which they can draw actionable insights.
Growth opportunities abound in industries of all kinds, but there are three, in particular, that are poised for rapid, widespread adoption of interactive display technology:
1. Retail
Consumers are not just accepting of the self-checkout—the majority of them prefer it. A survey by SOTI found that more than three out of four consumers would be somewhat or very comfortable shopping in places where self-checkout was the only option.
Self-service kiosks should be especially appealing to brick-and-mortar retailers, who have been losing market share to e-commerce retailers over the past few years. Digital kiosks can be a fun, efficient way to get shopping done without the hassles of cluttered checkout lines or endless browsing. Kiosks also give brick-and-mortar retailers access to the supply chain power of online shopping. Instead of fighting a losing battle to e-commerce, adapting kiosks can help physical retailers integrate and modernize the best aspects of e-commerce into a unique brick-and-mortar experience.
Just look at Sephora. The beauty brand uses self-service kiosks along with its Color IQ system to scan a customer's face and match her skin tone with suggested makeup choices. The kiosk becomes a fun-to-use beauty consultant for Sephora shoppers, meeting the expectations of customers for automated app-based interactions while allowing those interactions to happen in the real world.
2. Government
Interactive kiosk software is a natural fit for situations in which the public interacts with the government, a scenario that has traditionally entailed long wait times and outdated technology. But that experience is finally changing.
For instance, my company worked on kiosks for San Francisco City Hall that visitors will soon use for wayfinding, viewing the city's events calendar, and more. When you consider how often events are rescheduled, how complicated and frustrating governmental processes can be, and how difficult it can be for people speaking different languages to interact with the government, it becomes clear that an interactive kiosk can have a profound impact on a local government's relationship with its citizens.
Even the DMV—a notorious bureaucratic pain point for many—is beginning to streamline interactions with kiosks. Cobb County, Georgia, has led the way with 24/7 kiosks that allow vehicle registration renewals at any time of the day or night without an attendant. With $3 and a driver's license, citizens can be done with the process in a matter of minutes.
3. Healthcare
In healthcare, accuracy and efficiency are paramount, so kiosks could make a huge difference. Expect an increase in basic services provided through touch-screen interactions at patient contact points in healthcare facilities.
Right now, only 5 to 10 percent of healthcare organizations offer self-service choices in patient registration. This lack of user-friendly technology can lead to one of the most common sources of frustration for patients: bad communication. Patient satisfaction is based to a significant degree on the perceived quality of communication, so enhancing this with kiosks would go a long way toward increasing patient retention and satisfaction.
Kiosks can absorb many of the basic functions that now occupy overburdened healthcare staff, such as new patient registrations and appointment check-ins. Patients can also sign documents and make payments through a kiosk, which can cut down wait times and paper usage. At its numerous locations around the country, Kaiser Permanente has already begun using self-service kiosks for check-in, payments, updating contact information, and more.
True innovation isn't always about adopting the newest technology; it's about adopting the technology that makes the most sense. As self-service kiosks continue to become more versatile and adaptable in different business contexts, they'll more than prove their value—especially in the industries that most need an improved consumer experience.
—
DISCLAIMER: This article expresses my own ideas and opinions. Any information I have shared are from sources that I believe to be reliable and accurate. I did not receive any financial compensation for writing this post, nor do I own any shares in any company I've mentioned. I encourage any reader to do their own diligent research first before making any investment decisions.