Investing in oncology and the booming cancer treatment market
With the help of technology and research, more and more cancer treatments are discovered.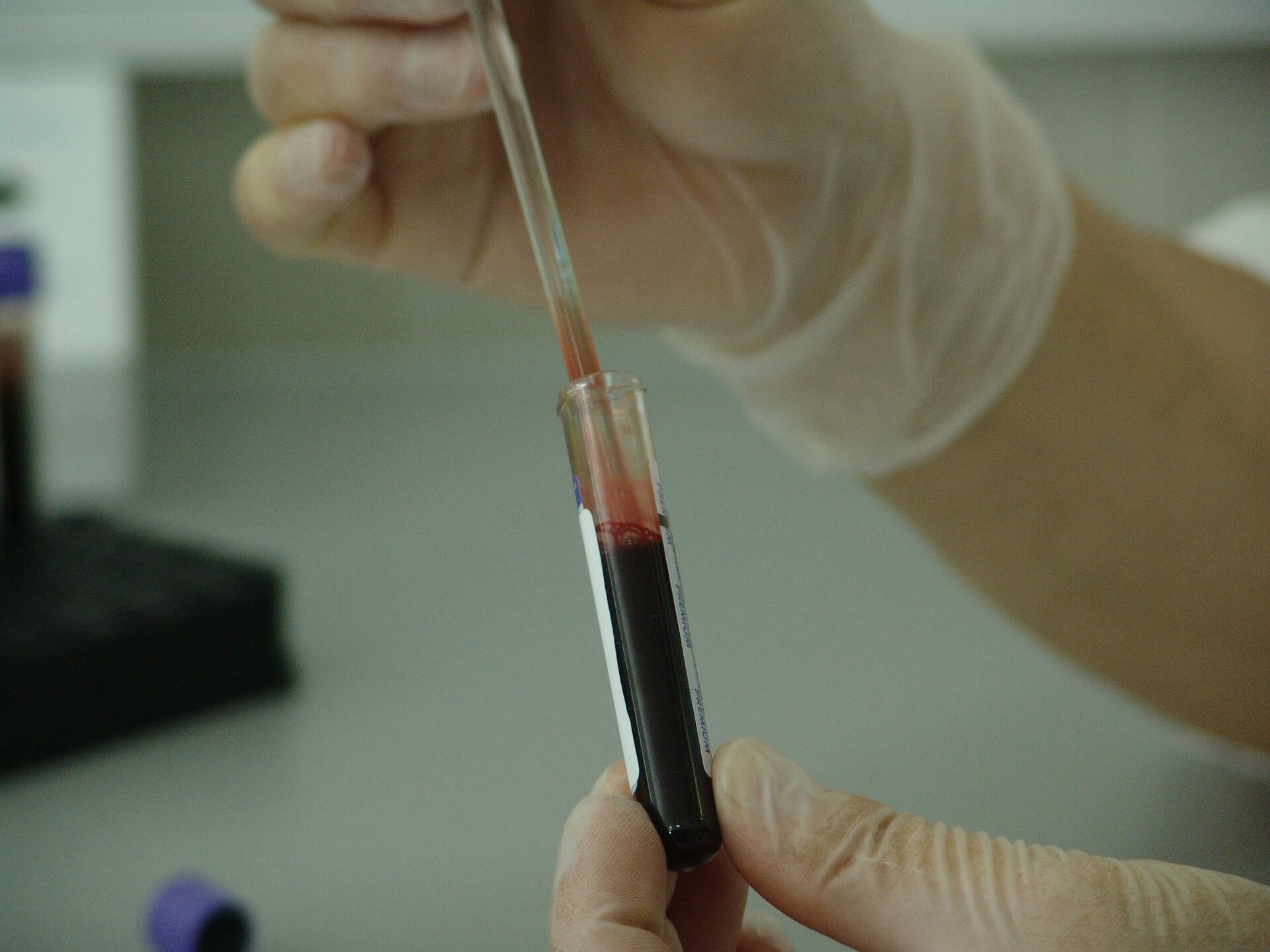 At the heart of cancer prevention and cure is research—an in-depth examination of how our bodies work to combat disease, and an exhaustive investigation of how the disease breaks down our natural immune barriers cell by cell. Recorded history shows that evidence of cancer has been seen in fossilized bone tumors, as well as ancient written texts.
According to the American Cancer Society, which was founded in 1913, the oldest description of the disease dates back to around 3000 BC: "It's called the Edwin Smith Papyrus and is a copy of part of an ancient Egyptian textbook on trauma surgery. It describes 8 cases of tumors or ulcers of the breast that were removed by cauterization with a tool called the fire drill. The writing says about the disease, 'There is no treatment.'"
Today's technological breakthroughs
Fortunately, the medical industry has come a long way since then. Because of research, we have made significant progress in fighting cancer, and technology, too, has played a crucial role in bringing about various treatments.
One such example is Nascent Biotech (OTCQB:NBIO), a company based in California that is carefully studying and developing human Monoclonal Antibodies (mAbs). For every kind of cancer that invades the body, our immune system develops specific responses to it. What Nascent Biotech does is use these cytokine responses as a "drug discovery platform," where antigens and antibodies can be identified as possible combatants to the disease.
In fact, the company has already discovered Pritumumab—an antibody said to have already treated 250 brain cancer patients as of present. Nascent Biotech's dedication to antibody research has seen a 25-30 percent survival rate—a remarkable achievement, considering standard therapy is only at three percent. Pritumumab is derived "using proprietary technology from a B-cell isolated from a tumor draining lymph node of a patient with cervical cancer."
The importance of alternative treatments in face of drug resistance
The existence of companies like Nascent Biotech and their persistence to innovate and find other ways of curing cancer is a significant contribution to the cancer treatment market. Not only does it demonstrate that antibodies are effective and safe, it also provides an alternative and hope for certain patients undergoing drug resistance—the process by which their bodies reject the standard treatment given to them, decreasing chances of recovery.
Dr. Francisco J. Esteva, a professor of medicine and Associate Director of Clinical Investigation in the Cancer Institute, is one of the many people studying cancer cell resistance. He says: "Some targeted therapies work well, but some cancers learn to escape their effects. We need to figure out why this happens."
Meanwhile, Dr. Komal Jhaveri, assistant professor of medicine, combines her nuclear medical training with oncology to further investigate how some cancers repel even targeted therapies: "If we want to advance research and make critical discoveries that will change cancer care, there are many pieces to the puzzle. We need basic and translational scientists, dedicated and passionate clinicians, and motivated patients with supportive families."
Why investors are looking at oncology as a viable market
It is said that the human antibody market is worth $50 billion. Currently, there are not a lot of treatments in production, vis-à-vis hundreds of patients looking to get better and beat the war against cancer. Nevertheless, in recent years, drug development has come into much spotlight.
In an interview with The Life Sciences Report, Stephen Dunn of LifeTech Capital predicts that immuno-oncology is where the opportunities are. After all, Merck & Co. (MRK) has already introduced Keytruda (pembrolizumab) to treat melanoma, while Bristol-Myers Squibb (BMY) has Opdivo (nivolumab) for similar purposes. Dunn furthermore foresees treatments for non-small cell lung cancer. Add to that a growing interest in Nascent Biotech, which had earlier raised $1.2 million in initial funding. The proceeds are going to be used for a more advanced development of the antibodies, as well as preparation for human clinical trials.
Since we have the technology now, the future seems brighter because of more noteworthy breakthroughs coming our way. There have been more drug approvals being introduced, with oncology being one of the most important pillars that investors are leaning on. Cancer is a behemoth that must be beaten—even if it takes a global village of doctors and investors working side-by-side to do it.
—
This article may include forward-looking statements. These forward-looking statements generally are identified by the words "believe," "project," "estimate," "become," "plan," "will," and similar expressions. These forward-looking statements involve known and unknown risks as well as uncertainties, including those discussed in the following cautionary statements and elsewhere in this article and on this site. Although the Company may believe that its expectations are based on reasonable assumptions, the actual results that the Company may achieve may differ materially from any forward-looking statements, which reflect the opinions of the management of the Company only as of the date hereof. Additionally, please make sure to read these important disclosures.