8 reasons why bike-sharing startups are attracting investors
Bike-sharing startups like Ofo, Mobike and LimeBike are getting a lot of attention from investors.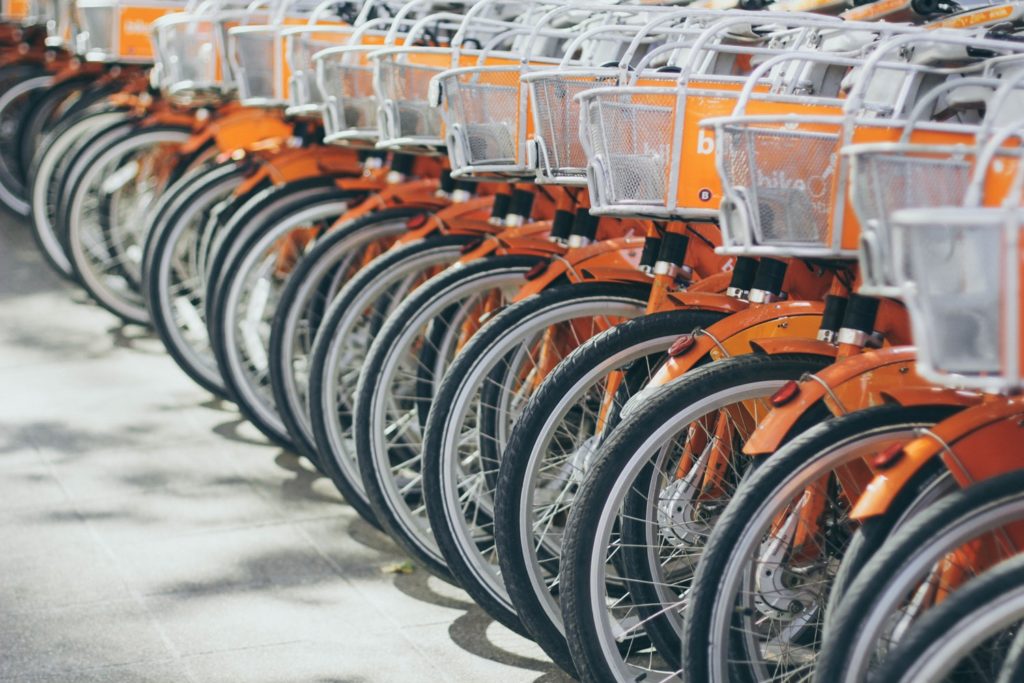 After shared three- and four-wheelers, shared two-wheelers are becoming the new craze. And guess what is crazier than this? Investors are falling in love with this transportation technique so much that they are ready to invest in it. Why? After all, what's so special about bike-sharing programs? Why are they such a thing today?
Statista reports that the growth of the global bike-sharing market is estimated to hit between €7 billion and €8 billion by 2021, with the count of bikes expected to touch around 20 million units.
Bike sharing is actually a fab concept of commuting daily, as it is both economically and environmentally friendly. The idea of taking a bike on rent for a certain time frame and then returning it to the nearest bike station was welcomed in almost all nation across the globe, with China leading the show. Soon began the bike-sharing battle between countries with the emergence of companies like Ofo, LimeBike, Mobike, MyByk, and others, who are offering dock-less bike sharing system that requires no bike stands or stations and can be located and unlocked using a smartphone app. Apart from that, bike features, cost, technology, location and affordability are the factors that have boomed the bike-sharing market in the past few years.
No doubt, users are benefiting a lot from cycling around, but why are investors sticking to it? Here are eight reasons:
1. Digitalization is the major attraction
Technology is always a great investment and introducing technology into bikes such as self-locking, navigation systems, etc., the boring cycling experience has been revamped into something exciting. Hence, the investors are seeing a bright future ahead for the bike-sharing market.
2. The market has just begun
The concept of bike sharing is not vanishing anytime soon as people are getting concerned about their health, expenses and environment, which is gradually making them shift toward this concept. Hence, investors believe that bike-sharing market is just getting started and more is yet to come.
3. Fast-growing urbanization
The next big important factor that investors think will give a big push to the bike-sharing market is none other than urbanization. With the increase in vehicles day-by-day, the space on roads is becoming thin as a thread. Bikes, on the contrary, can survive within that space, which means more business. With the rise of mega cities, people will soon be left with no option but to share.
4. A shareable asset that is loved by all
Unlike clothes, food, goods, this sharing service is non-perishable and non-objectionable. Using someone's any of the before-said things will not be that comfortable, but bikes are and will be forever a shareable asset.
5. Immediate profit is guaranteed
Investors invest where they see good returns. Considering the boom and trend, a bike-sharing business can enhance the cash flow with its every transaction.
6. A solution to the 'last mile problem'
Covering the last one or two miles is the most difficult one as neither one can walk that distance nor take a cab because it becomes expensive. There, bikes become the saviors. With startups solving that last mile problem, they become a good catch for investors.
7. Its business model is profitable
The most expensive manufacturing model in the bike-sharing market is of Mobike from China. It costs more than $400 to manufacture each bike. If each bike is used for three hours each day, the revenue would be just around $1, which means each bike will take 400 days to match up the manufacturing cost. To cover up the hardware cost, bike providers have come up with an idea to generate revenue with software instead, through advertisements and other financial services.
8. How is the current market?
As per the data collected in 2017, the number of global bike share users reached 227 million, and the way it is becoming popular, it will reach 306 million in 2019. Even Uber, one of the biggest transportation network company, has recently acquired e-bike maker Jump Bikes for about $200 million, seeing the demand for it.
The investment poured for bike-sharing startups in the past year was $2.8 billion, up from $343 million the prior year, according to CB Insights. And today, the competition is getting hotter only. More and more bike-sharing startups are emerging from every corner of the world, which is making it suitable for investment with prospects of huge returns.
Conclusion
Looking at the success of China's bike-sharing business, other countries are taking their plunge into this market, which is a good sign. Looking at the pace of popularity of bike-sharing, there is no doubt that soon, the big giants like Google will enter into this market. Although the future seems to be bright, only time will tell what's in store for bike-sharing programs in the coming years.
—
DISCLAIMER: This article expresses my own ideas and opinions. Any information I have shared are from sources that I believe to be reliable and accurate. I did not receive any financial compensation for writing this post, nor do I own any shares in any company I've mentioned. I encourage any reader to do their own diligent research first before making any investment decisions.