How IoT is revolutionizing the retail sector
In the retail sector, the IoT has the potential to create more efficient supply lines and automated and personalized shopping experiences.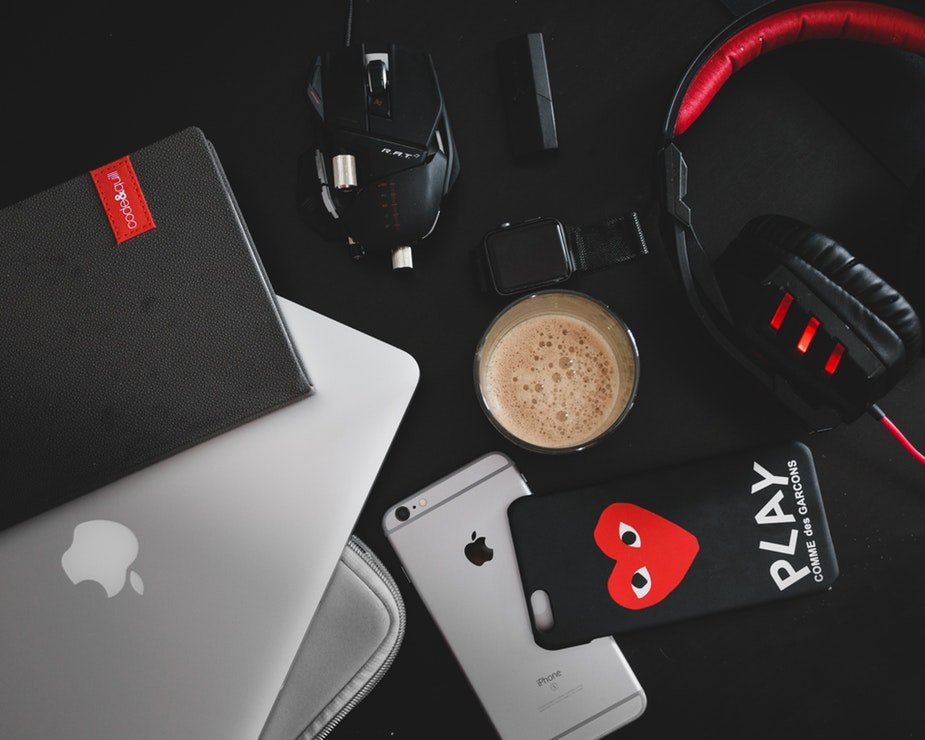 The Internet of Things, also known as IoT, is creeping into every aspect of our lives. From virtual assistants controlling devices in our home to wearable technologies that track and analyze our every step.

But it goes further than that: the IoT is changing the way we work across industries. Traffic flow systems analyze data to become more effective. Smart technology has been implemented to track livestock. Care-bots are even being developed to help ease the pressure on the social care system.
One industry where the IoT has had a historical impact is retail. The Tesco Clubcard—a loyalty scheme designed to collect data about customers so that it can offer them the best deals—has been around since 1995. The data collected by Clubcards gives Tesco insight into the customer's journey and buying habits. It helps them determine assortment, how many of each product to stock, the layout and merchandising and ranging.
The possibilities for big data, robotics and artificial intelligence in retail are endless. Here are just a few ways that we are seeing the IoT revolutionize the retail sector.
Smarter supply chains for greengrocers
Machine learning has already been embraced by greengrocers in an attempt to win the fresh food war. Fresh produce is a competitive market and can account for up to 40 percent of a food retailers revenues and a third of their costs.
In search of a competitive advantage, retailers are striving to offer a broader range of goods including rare and exotic items, which often come with a short shelf life.
It can be difficult to judge the demand for highly perishable goods and traditional supply-management systems base their forecasts on fixed rules.
Traditionally, as the demand for certain produce shifts daily, planners continually enter various types of data manually into their replenishment systems.
Machine learning could be the answer to this cumbersome and expensive process. In contrast to the software currently used by retailers, machine learning systems can collect, analyze and adjust large data sets from a variety of sources efficiently and at a low cost.
A report by McKinsey & Company found that some retailers are already seeing the benefits of implementing machine learning processes for replenishment. They found reductions of up to 80 percent in stock-out rates, reductions of more than 10 percent in days of inventory on hand and write-offs and gross margin growth of up to 9 percent.
Robots keeping stock
The rise of robots and the potential impact this will have on jobs has been a source of inspiration for dystopian science fiction for some time now. Slowly, but surely, fiction is becoming a reality. But is this a bad thing?
Amazon now has 45,000 fulfillment robots working in its warehouses worldwide. The company is expected to replace all employees who perform repetitive tasks with machines in the not-too-distant future.
This may worry some, but it's not all bad news. Robots in stockrooms and warehouses can free people from dangerous, tedious working environments. The new machinery can efficiently process stockroom orders, helping to avoid lost or damaged stock and reduce employee injuries.
In Germany, high street shoe retailer Solebox has introduced a 'stockroom robot' to their Berlin store. The robot collects the shoes in the customer's preferred size and delivers them to the shop floor.
These processes give employees the opportunity to move to supervisory or customer-facing roles, putting their human assets to good use and keeping them free of injury.
Collaborative robots are also on the rise. These devices can work alongside staff members seamlessly to increase flexibility and efficiency in manufacturing environments.
Smarter stores
The IoT is also changing the inside of our shops and how they operate.
Smart shelves are already being used to monitor stock levels and automatically notify staff when the stock is running low. Some systems even reorder automatically when shelves need replenishing.
Wearable and portable devices help shop assistants deliver much better customer service. Purchases can be made on the move which reduces queuing, which keeps customers happy.
In the future, data gathered in stores has unlimited potential to help retailers improve operational efficiency, better understand their customers, and deliver personalized experiences. We could see dynamic pricing, personalized offers and customized products and services.
Improving happiness of retail workers
Every employee and every team are different, so there's no one-size-fits-all approach to improving the mood of employees. Data could be the key to unlocking productivity and increasing happiness in the workplace.
To tackle the problem, Hitachi collected 1 million days' worth of data from 10 organizations. They collected information on movement, work performance, and a self-judged happiness score, and discovered a link between employee movement, happiness, and productivity.
They created a device, which looks like an ID badge, that monitors an employee's activities during the day. Though this may sound a bit 'Big Brother,' there are benefits.
By inputting the collected data into a customer AI system, organizations can now analyze their workforce and receive personalized recommendations on how to increase happiness at work.
In a competitive marketplace, increased productivity from their employees could give retailers the edge over their rivals.
Conclusion
The IoT, big data and analytics are changing the way we work and live. In the retail sector, the IoT has the potential to create more efficient supply lines, automated and personalized shopping experiences and reduce the risk of injury in the workplace.
This combination of developments could increase profitability for retailers and change the role of its employees. For retail workers, advances in technology could be positive; freeing them up to put their human attributes to better use in customer-facing and supervisory roles. It's an exciting time to be a retailer. The fourth revolution has had an unprecedented effect on the industry, and we are yet to realize its full potential.
—
DISCLAIMER: This article expresses my own ideas and opinions. Any information I have shared are from sources that I believe to be reliable and accurate. I did not receive any financial compensation in writing this post, nor do I own any shares in any company I've mentioned. I encourage any reader to do their own diligent research first before making any investment decisions.