Keep your Mac running smoothly with MacFly Pro
MacFly Pro is a must-have app for Mac users. It has amazing features and easy-to-use for people who are always on-the-go.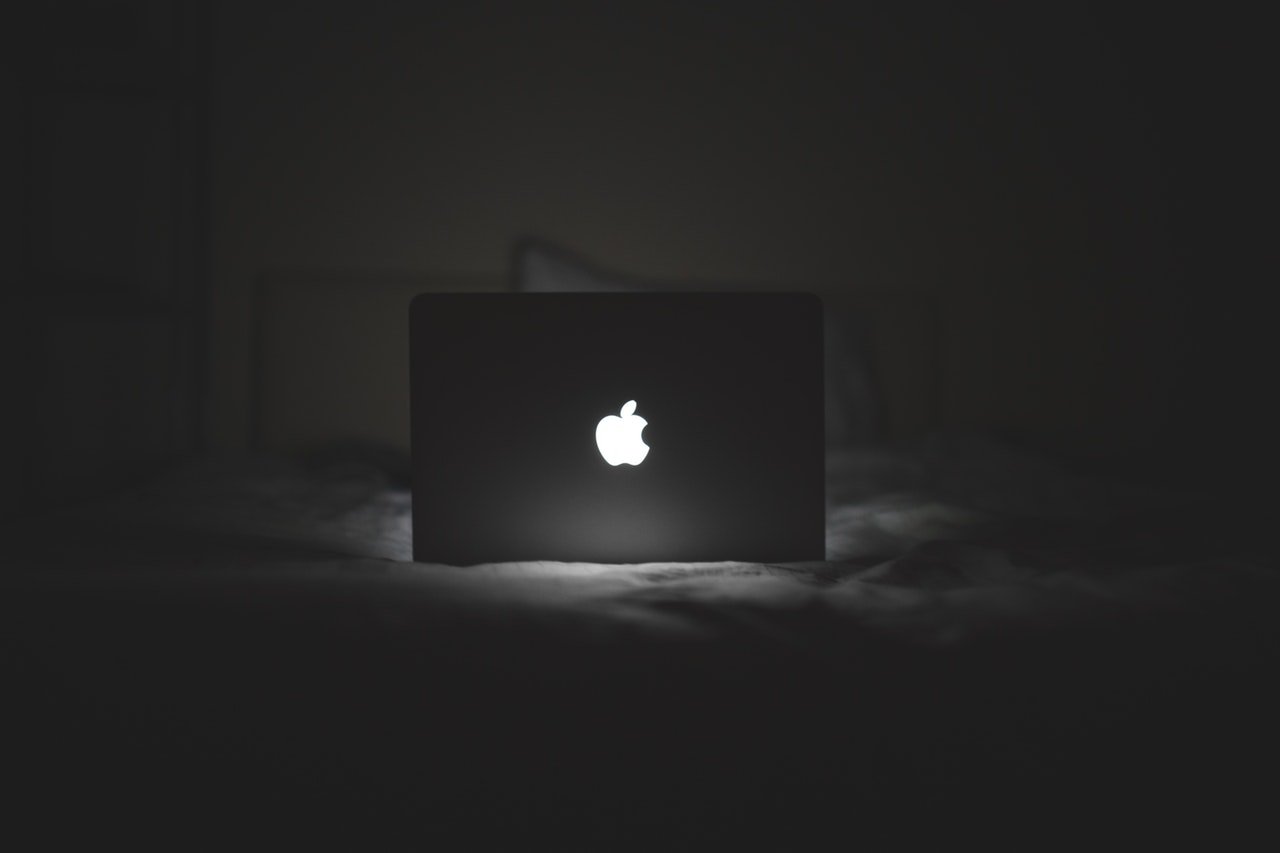 What Is MacFly Pro?
MacFly Pro is an app, which identifies and removes unnecessary files on a Mac keeping its performance stable. It is not the one you are supposed to spend much time in. On the contrary, it is designed to save your time for more interesting tasks than cleaning and be as inconspicuous and non-intrusive as possible.  
Since the app is oriented on Mac owners that are not tech savvy, it also has clear call-to-actions and instructions, so there are no complaints about the ease of use. You must not dig into technical details and can use it without outside help.
MacFly Pro's features
Let's look closer on what we have inside to learn what the app does and how it functions. As you can see, it includes a number of utilities categorized into three sections: Smart Assistant, Cleanup and Tools.
Smart Assistant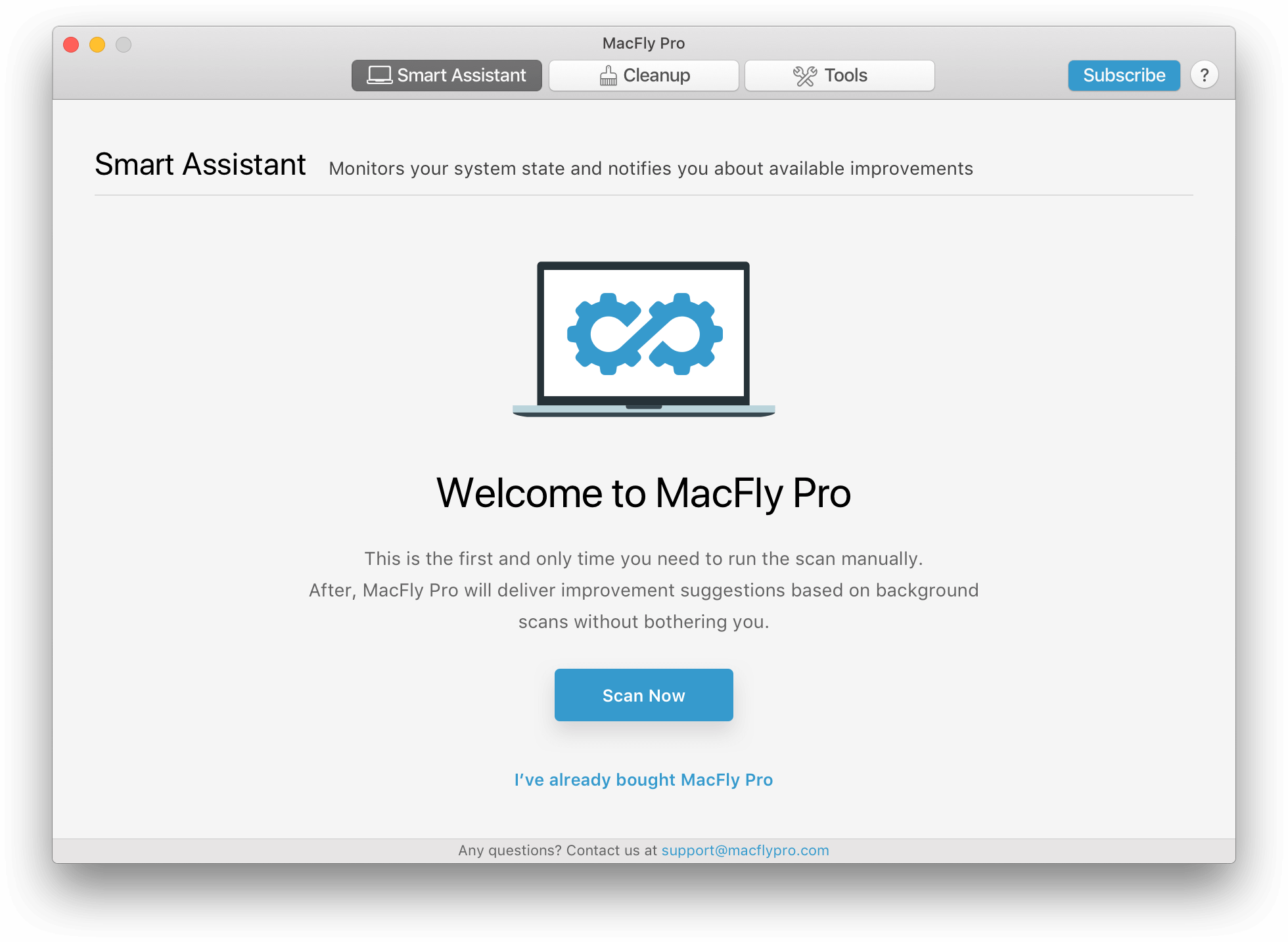 It's the first module you will see when running the app for the first time, so let's begin with it. Smart Assistant is a Macfly Pro's unique selling point. Like the name indicates, it works smartly on the background without a user's command. It shows you what and when can be removed, so you do not have to remember about regular cleanup.
With Smart Assistant, you will get rid of temporary files, various broken items, unused binaries and localizations, leftovers and unnecessary duplicate files, as well as effectively control RAM usage with one click.
Cleanup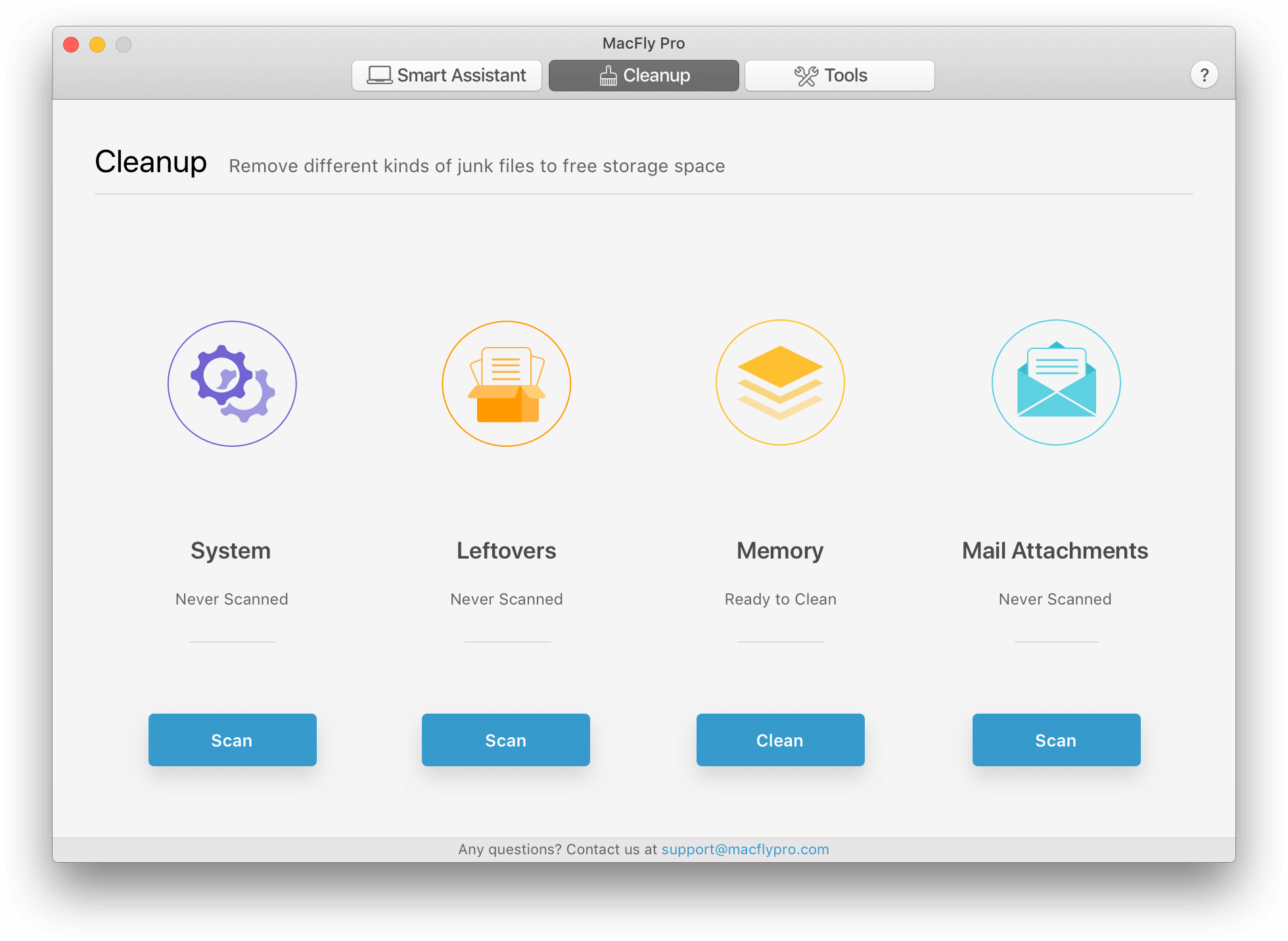 This module also consists of four parts named System, Leftovers, Memory and Mail Attachments. It will propose you to find and remove unneeded files when you decide to do it. For instance, if you want to scan your system for temporary duplicates, cache and trash files, click the Scan button under the Leftovers.
Take a look at Mail Attachments. You will appreciate how easily you can delete local mail downloads and attachments including documents, music, images, and other files you do not need anymore.
Remember to review every file found by MacFly Pro before removing it, since the app does not use the Trash.
Tools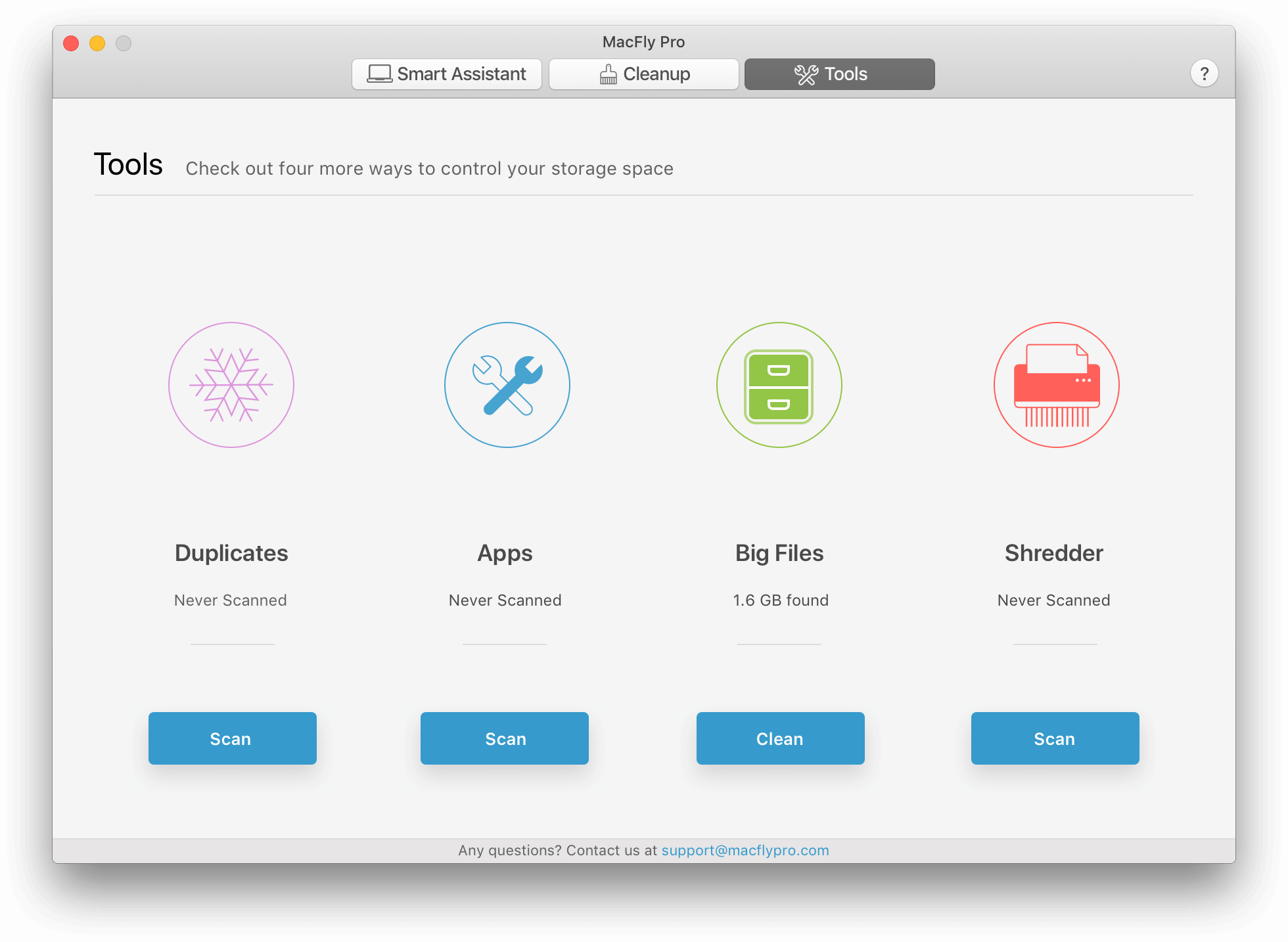 The third module helps to remove duplicates, safely uninstall rarely used applications, get rid of files you do not need and delete information without the possibility to recover it.
The Duplicate tool looks for files with identical content. To use it, open the Duplicates pane and click Start New Scan. Then add folders you'd like to scan with the large plus button or by dragging them into the app from the Finder. Clicking the Start Scanning will start the process.
There is a really small chance you would like to keep some duplicate files, but it is always better to manually review the scan results just in case. All of the checked files will be removed after you click Delete Selected.
Apps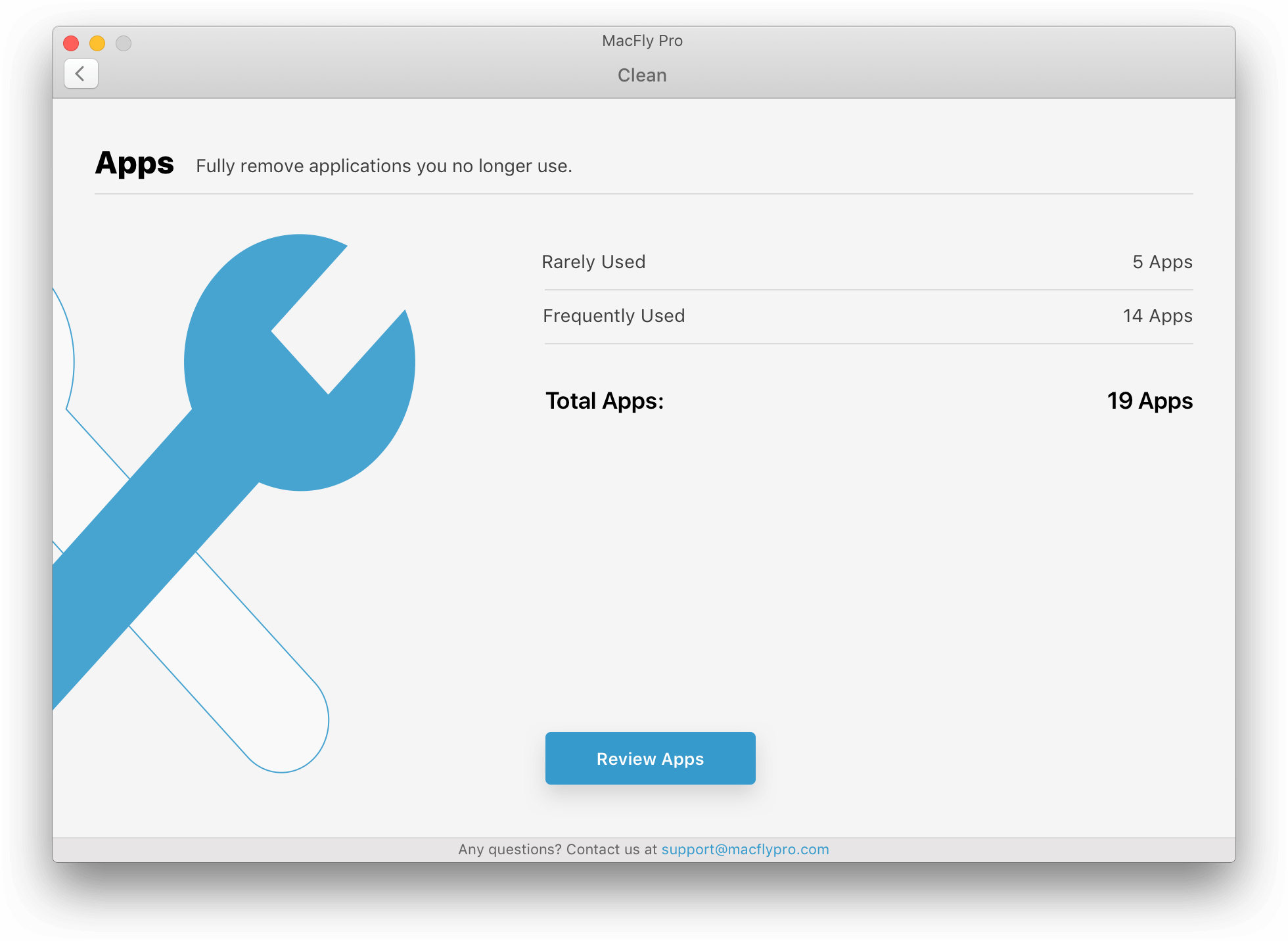 You probably have apps you downloaded a long time ago and successfully forgot about. The Apps tool is designed to reveal such dead weight and detect potentially useful apps by checking the last time they were opened. This way you can decide whether you need something or not.
The found apps will be sorted into Rarely Used and Frequently Used. You can manually review all of them and remove the unneeded ones completely, so there will be no leftovers after deletion of files.
This tool is really useful since with it you can find gems lost in the bowels of the hard disk and see the full picture of apps you usually use. This way you can reconsider your choice and replace the latter with better ones.
As for the Big Files tool, it finds and lets you remove files that take up a significant amount of space. Of course, you do not need to delete every app that will be on the list, so check it out carefully. For this, you have to click Review Files. If you do not remember a file, click the eyeball next to its name to see a Quick Look preview. To find the actual file in Finder, use the magnifying glass.
The tool scans for files that are larger than 50, 500 MB and 1 GB, depending on your choice.
The Shredder comes in handy when you have to be sure no one will be able to restore deleted files via third-party apps.
So, is there a need for MacFly Pro? The answer is yes. Why? Macs normally come with SSDs that ensure good performance. However, everything has its price: Apple computers often lack disk space, which may be crucial if you need to store a lot of files. MacFly Pro can help you with it regaining free space. Providing that your Mac is not old and its hardware is not outdated, the app can also speed it up and effectively prevent the system from cluttering. It is safe to use since MacFly Pro will not delete files your computer cannot normally function without.