Is there life after Apple? The fate of 3 former execs revealed
Indeed, there is life after Apple and it could be as rewarding, challenging, and filled to the brim with potentials and promises.
Gil Amelio, Eric Eslao and Jon Rubinstein are fine examples of how it is to thrive beyond Steve Jobs' company.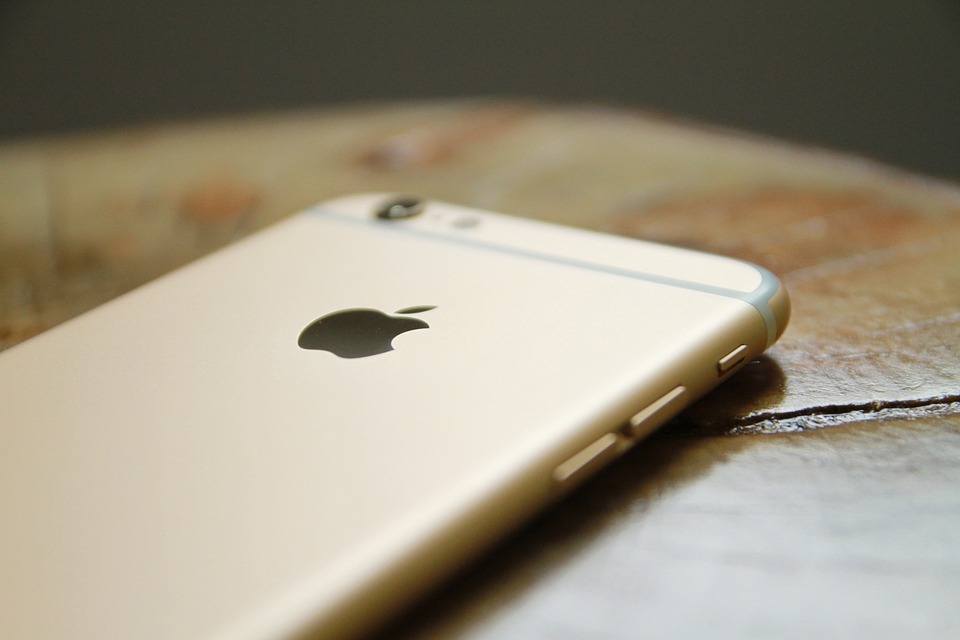 After taking a bite of that enigmatic fruit—presumably an apple—from the tree of the knowledge, things must have seemed anticlimactic for Adam and Eve. With all the secrets of mysticism pouring into their minds, the toil of tilling the land outside the security and prosperity of Eden might have appeared, at best, an attempt to cope with second-class status.
Channel that tumultuous chain of events and its rollercoaster ride of emotions to today. Where else can a mountain climber ascend after he has reached the peak of Mt.Everest? What role will allow an actor to top his Oscar-winning performance? And closer to the biblical analogy above, can a tech executive still live a superlative, successful "second life" after leaving the kingdom of innovation founded by the late, great Steve Jobs? Is there life after Apple?
Some may ask, why would anyone want to leave Apple after tasting its cultural, cutting-edge flavor? From its Macs and Macbooks to its iPads and iPhones, the tech giant reinvented the way millions of us communicated with each other. It changed the way we connected to the internet.
Of course, equally strong competitors like Google and a resurging Microsoft pose challenges. Still, Apple has posted quarterly revenues of $42.4 billion just last June 2016. The brand continues to command respect, awe, and not a small amount of admiration.
But, yes, there is life after Apple. One that can be as equally rewarding, challenging, and filled to the brim with potentials and promises. Take, for instance, the stories of  three former Apple executives below.
 Gil Amelio
Like all top executives who ran Apple during the time of Steve Jobs, Gil Amelio's name is often overshadowed by the mercurial, charismatic founder's. However, as Forbes profiles the company's former CEO, Amelio is the unsung hero who steered Apple during its most troublesome times. He saved it from bankruptcy. Then, nearly against all precedent, he invited the controversial visionary back to lay the groundwork for the future.
Tough as it is to believe now, customers and the industry itself were writing Apple off as a glorious failure in the late 1990's. Mismanagement, inferior products and bleeding revenues made sale and/or foreclosure almost inevitable.
Amelio made the hard decisions that kept Apple afloat. He streamlined inefficient operations. He toppled Apple's "tribal leaders" who were holding power struggles. Painfully, he laid off 3,000 workers and cut down expenses by $250 million quarterly. His deal with Goldman Sachs brought $661 million into the coffers, putting Apple on a sure financial footing. It got Amelio a rare compliment from Jobs who admitted he might not have been able to pull off the same coup.
Today, Amelio lives a successful life after Apple. As the chairman of rising tech firm 5BARz International (OTC: BARZ), Amelio is opening new horizons again. Its flagship device, the network extender, has gained fast traction in India, the Northern and Latin Americas. It has empowered signal-challenged locations beset by a remote location, weak infrastructure, and the absence of cell sites.
The International Business Times reported that Amelio, present during the pioneering days of Silicon Valley, is changing India's network game. The network extender is one of the best solutions for the nation's call drop problem. Indeed, the biggest telcos in India, Vodafone and Bharti Airtel, have partnered with Amelio's 5BARz to commercially roll out the device.
Eric Eslao
Eric Eslao knows how to transform the initial public acceptance of a promising product into a stratospheric popularity. How? Re-introduce it as a more radical, but customer-friendly, concept. As Apple Music's production manager, he was on its front lines for six years.
He worked on persuading music buffs that downloading songs into their devices was far cooler than paying for CD's or resorting to online piracy. As he tells Civilized, one lesson he learned was pushing already-awesome brands to constantly evolve for the better.
Now, Eslao's life after Apple consists of being the head of his own company, Défoncé Chocolatier. What he does is repackage the guilty (and legal) pleasure of consuming recreational marijuana. He blends them with the sweet, irresistible taste of chocolate. The result, according to Business Insider, is a most exquisite, user-friendly line of marijuana edibles that appeal to cannabis and chocolate lovers alike.
Eslao's artistic flair can also be seen in the design of the delicacy. It forms intriguing pyramids once it snaps apart, in contrast to the squares of traditional chocolate bars. Furthermore, he is working the same way that Apple Music made music streaming and downloading the norm rather than the exception.
In an interview with Confectionary, he says that cannabis in chocolate will become "as normal" as caffeine in drinks. Investors caught in his vision plunked capital funding for the initial stage. This, in turn, complemented the $250,000 that Eslao himself put in from his own private account. To date, customer feedback has been "overwhelmingly positive."
Jon Rubinstein
Another Apple alumnus, Jon Rubinstein, added a feather to his cap the early part of this year. Rubinstein was Apple's former senior vice president of hardware. He was responsible for developing the wildly successful iPod and fought beside Jobs in the trenches during the late 1990's.
Rubinstein literally grew up with Apple and witnessed its dazzling transformation from startup to success. He was also privy to the disruptions that it introduced into the workplace. That experience, along with his immense tech knowledge, is what prompted his being brought on board Bridgewater Associates. Bridgewater is the largest hedge fund in the world that boasts $169 billion in asset management.
The Business Insider's interview with Bridgewater founder and chairman Ray Dalio gives insights on Rubinstein's appointment as one of the company's two CEOs. Bridgewater's success is partly hinged on its culture of radical transparency. In other words, people ruthlessly challenge each other's ideas in order to better a product.
The hedge fund is also transitioning into the digital age, developing technologies like automated trading software. Rubinstein's years with Jobs furnished him both with the technical craftsmanship and the rigorously honest leadership that Bridgewater needs right now.
Though it is too early to gauge the future legacy of Rubinstein, it is a fair forecast that he will leave a transformative impact. So will Eslao and Amelio in their new ventures. Brave new worlds are opening for Jobs' former colleagues, proving that, indeed, there is abundant life after Apple.
—
This article may include forward-looking statements. These forward-looking statements generally are identified by the words "believe," "project," "estimate," "become," "plan," "will," and similar expressions. These forward-looking statements involve known and unknown risks as well as uncertainties, including those discussed in the following cautionary statements and elsewhere in this article and on this site. Although the Company may believe that its expectations are based on reasonable assumptions, the actual results that the Company may achieve may differ materially from any forward-looking statements, which reflect the opinions of the management of the Company only as of the date hereof. Additionally, please make sure to read these important disclosures.