Livestock, agriculture suffer as Kerala endures heavy rain, flooding
Hit by incessant rains and floods that prompted the opening of dams, Kerala suffered a big loss in agriculture and livestock.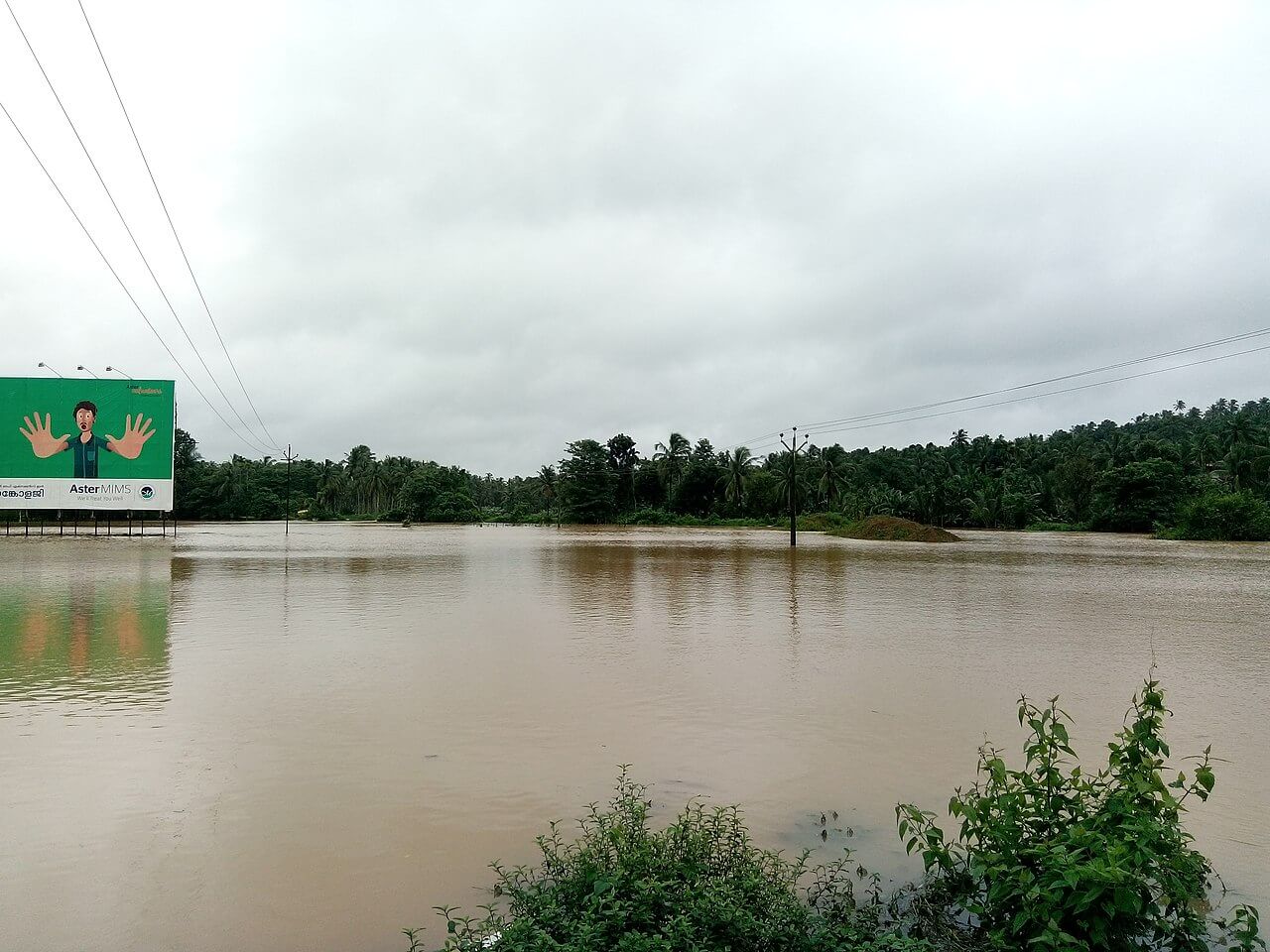 More than a hundred people perished when a number of flash floods and landslides devastated the South Indian state of Kerala, merely less than a week after torrential rains and monsoon first damaged the state.
Among those heavily affected are the state's animal husbandry and dairy sector, which is a primary source of income for most farmers living in the area. To date, the loss in the sector is approximately 800 crores, per The Hindu Business Line.
Even worse, the devastating loss arrived when sustainability in milk, poultry and livestock is trying to be maintained at the state. According to Kerala Veterinary and Animal Sciences University former Director of Entrepreneurship TP Sethumadhavan, the state lost more than four lakh (equivalent to 400,000) of poultry in the disaster, while one lakh each was lost for goats, milch cattle and pigs. On the other hand, the Kuttanad area posted an 80 percent loss in duck flocks.
Besides livestock, crops also recorded devastating losses, with both pineapple and banana zones losing the most. This trail of damage reached all the way to the Palakkad and Kuttanad regions, where the flood washed away horticulture plants, vegetables and medicinal plants. Considered as some of the best in the state in terms of agricultural production and promotion zones, these regions suffered from a disastrous blow with losses in crop varieties and breeds.  
Meanwhile, The Hindu reported that the Animal Husbandry Department is collecting and delivering cattle feed to needy farmers free of cost as assistance. Dairy farmers in Wayanad district have already received a large share of the stock from Karnataka.
In a statement, District Animal Husbandry officer A.C. Mohandas said, "We have started an exclusive helpline—0495272050—to work together in the sector. In Kozhikode district, arrangements have been made to offer quick medical assistance to unhealthy animals in all grama panchayats." Mohandas also noted that some panchayats or village councils even went as far as to open special camps.
At press time, a special camp in Chethukadavu has sheltered around 50 animals, and they'll remain there until Saturday. Dr. K.C. Ismail stated that the animals were all given proper food and medicine to keep them healthy. "As farmers themselves arranged fodder, there were no big hurdles for us to manage it, and some of them even managed to take the cows back home," Ismail continued.
In the meantime, farmers shared the loss of livestock in their respective areas, with the total loss amounting up to ₹38.20 lakh and counting.
A national disaster
According to India's National Disaster Response Force (NDRF), the state remains under red alert, the highest warning level given during emergencies, CNN reported. And as rescue workers scrambled to reach as many survivors as they can from the high floodwater, the death toll itself steadily rose.
During this time of the year, monsoon rains are usually expected to hit India. However, days of incessant heavy rains have caused worry within the authorities, prompting them to open the water reservoirs in a last-minute attempt to avoid any further damages in Kerala.
Following the authority's decision, Kerala Chief Minister Pinarayi Vijayan said, "For the first time in history, 27 dams in the state had to be opened. Never before has the state witnessed a calamity in this scale." Furthermore, the chief minister also warned residents on Twitter on Aug. 16, saying that they "must evacuate the place immediately."
The opening of the dams also complicated the entire situation, as the floodwater rendered railways and roads unusable. Furthermore, operations in the Kochi International Airport were suspended until Aug. 18. Operations were then taken to the air, with Vijayan addressing residents that they should "stand in open areas on top of buildings and houses" for an easy rescue.
The chief minister also wrote, "23 more helicopters will join rescue operations tomorrow. 200 more boats will also be part of it. Those who are stranded will be relocated to safer zones from tomorrow morning."
As the state has faced its worst flood in over 100 years, more help is coming from all over. Per New Indian Express, Edappadi K Palaniswami, Tamil Nadu's chief minister, recently added up on the relief being given to affected residents in Kerala. Earlier last week, Palaniswami added an additional contribution of five crores, followed by an announcement that as soon as possible, the state will receive 300 tons of milk powder, 15,000 liters of Ultra-High Temperature milk, 500 tons of rice, lungis, dhotis and 10,000 bedsheets, as well as medicines.
A team of doctors and veterinarians will also be sent to the area to extend help. For further assistance, Palaniswami also formed a team of officers from the Indian Administrative Service to help with the dispatch of relief materials to affected areas and residents. Headed by Revenue Administration commissioner K Satyagopal, the team is also made up of Santhosh Babu and Darez Ahmed, a separate The Hindu article reported.
Aside from government authorities, ordinary folks are also taking the matter into their own hands, with the Malayalee Association of Tampa, a non-profit charitable organization, recently initiating a fundraising program for Kerala.
(Featured image by Akbarali via Wikimedia Commons. CC BY-SA 3.0)