Luxury home secrets: Why you don't see mega-rich properties on the market
When super rich people put their properties on sale, they don't usually go for off-the-market deals. Here are the top reasons why.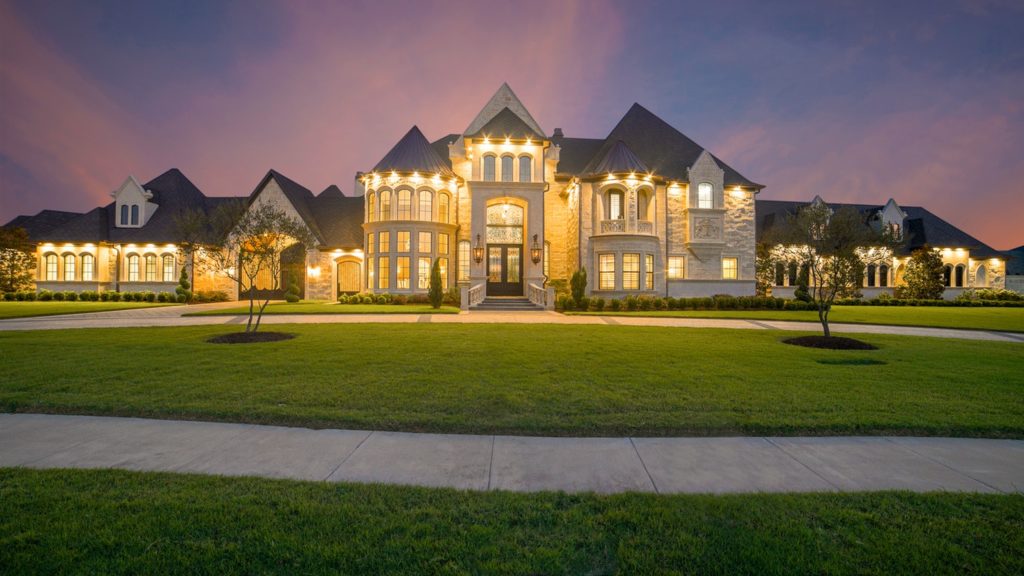 Ever wondered why you never see the luxury homes of the rich and famous in real estate listings? This article will unravel the secrets of the luxury home market and let you know how to spot them when they become available.
Owners of multimillion homes aren't likely to stick a for sale sign outside or go to an agent and allow them to list their properties publicly. Which makes a lot of sense, when you think of all the people who would want to be taken on a tour of a multimillion home with no intention to buy. Instead, news of available high price properties is usually spread around at the discretion of the agent. As you would expect, most of the homeowners are in no rush to sell their homes, especially when it comes to historical landmark properties. After so much time, effort, and money has been spent on the multimillion-dollar homes, the owners can be fairly picky about who they hand their once well-loved homesteads over to.
How secret luxury homes are sold
It's a waste of time to hunt for details and photographs of properties online which are worth more than £10 million. You'll need to let reputable agents know that you're in the market for a property and then be willing to go through fairly vigorous checks. If you thought the credit, employer and reference checks which regular estate agents conduct, you're going to be in for a shock.
Those looking to invest in a multimillion property will need to pass anti-money laundering checks and prove that they are not politically exposed—in other words, someone who is not vulnerable to exploitation or corruption in their home country. This is to ensure that the new homeowners are protected in their new homes. With off-the-market real estate deals, the protection of the buyer's identity is always paramount. Many prestigious home buyers won't even consider homes which have been listed for sale online anywhere as this may pose as a risk to their family's privacy.
Why so secretive?
However, the U.K. government are planning on making off-the-market deals a thing of the past. This is due to pressures being felt by governments to lock down on money laundering which happens fairly regularly in the real estate sector. Plans which were proposed by the U.K. government early this year stated that "beneficial owners" of high-value property should be published. Whilst this may help to crack down on crime, it leaves the homeowners with less identity protection as they enjoyed before.
Those who came about their assets or estate legally should have nothing to fear from the threat of Unexplained Wealth Orders (UWO's), which were first introduced in January 2018. The UWOs can be issued to anyone with assets worth over £50,000. Once they have been issued, owners of assets will need to prove how they came about them. However, failure to prove that you were able to legally afford assets could mean that the properties are seized.
Tax avoidance is also a big issue that is being cracked down upon by authorities, so, in 2013 an annual levy was introduced for properties which were held within companies. But at this point, it's worth noting that not all properties are sold off the market due to money laundering and tax avoidance!
The majority of the homes which are sold behind closed doors are above board and the reasons for anonymity are purely for the protection of the homeowner's identity. The rich and famous certainly pay the price for the secret service which they enjoy from off-the-market deals—it definitely doesn't come cheap. Yet for the safety of their prized possessions and the privacy of their children's lives, it's a small price to pay even if it can cost up to 10 percent more than buying on the market.
Another significant reason why many choose to sell off-the-market is due to political populism. Right now, especially in the U.K., the wealth gap is getting wider and wider. Affluent people don't want the world to know that they are buying and selling multimillion properties, and who can blame them? This notion may go against common beliefs about the rich and the famous—not everyone likes to show off about how much money they are throwing at a property, especially if they are concerned about public opinion.
It is also easy for a property which has been advertised online for sale and hasn't been snapped up immediately to become stale. There is absolutely no risk of this if only a select few people know that the property is on the market in the first place. Remember, exclusivity is key for many with money to burn.
Are off-the-market properties worth it?
The advice of many estate agents which work both on the market and off the market to buyers is to spend a fair amount of time on the open market first. With off-the-market properties, the seller always holds the cards in the transaction and could make it fairly difficult for you to complete the transaction.
Despite on-the-market deals being fairer than off-the-market deals, the number of properties being sold off the market is on the rise, especially in cities such as London. With online directories, it's pretty hard to remain anonymous, so, more and more 'invisible homes' are starting to appear. Of course, there aren't any figures online about how many off-the-market deals are conducted each year, so the exact number of transactions is unknown.
Secret luxury homes may always be a dream for some, but for others, where there's a will, there's a way.
—
DISCLAIMER: This article expresses my own ideas and opinions. Any information I have shared are from sources that I believe to be reliable and accurate. I did not receive any financial compensation for writing this post, nor do I own any shares in any company I've mentioned. I encourage any reader to do their own diligent research first before making any investment decisions.