Mobile gaming stocks on the move: Glu Mobile (GLUU), Tencent (TCEHY), Leaf Mobile (LEAF), Zynga (ZNGA), and Activision Blizzard (ATVI)
Mobile gaming companies Glu Mobile (NASDAQ: GLUU), Tencent Holdings (OTC: TCEHY), Leaf Mobile (TSXV: LEAF), Zynga (NASDAQ: ZNGA), and Activision Blizzard (NASDAQ: ATVI) have done the impossible and cultivated record-high earnings during the COVID-19 pandemic.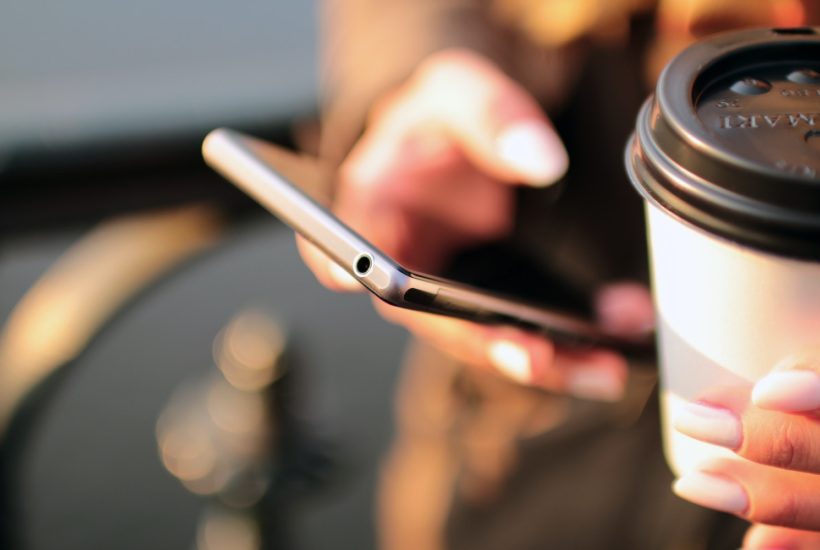 The arrival of 5G networks all over the world has been one of the most exciting developments in the mobile gaming industry, and a lot of investors are taking notice. A more reliable connection and faster speed have certainly given the gaming experience a boost. Not only that—people have also found comfort in playing mobile games during the COVID-19 lockdown, resulting in record highs for mobile gaming stocks during the first half of 2020. This is most notable for Leaf Mobile, Inc. (TSXV: LEAF), who recently launched the counter-culture game Cheech & Chong Bud Farm—the company experienced its best Q1 game revenue ever in its history at $5.6 million, up 424% year-over-year.
The past few months have seen the coronavirus pandemic upend businesses and economies, and it is certainly a challenge for mobile gaming companies to press on. Leaf Mobile CEO Darcy Taylor believes that this is truly an unprecedented time in history, but it is also an opportunity for the gaming industry: "The current operating environment impact of COVID-19 and shelter-in-place measures are forcing massive societal change, but we are confident our niche category games will continue to have longevity leading to further revenue growth and strong returns."
Meanwhile, Bobby Kotick, CEO of Activision Blizzard (NASDAQ: ATVI) notes that the quarantine has definitely pushed engagement to the next level: "In periods like this where people are at home, they're definitely getting the joy and the sense of camaraderie."
Revenue and consumer spending way up for mobile gaming
As more people are encouraged to spend more time indoors, they turn to mobile games to occupy their time. Per Reuters, mobile downloads are up by 39% all over the world. In fact, global mobile gaming revenue is forecasted to reach a staggering $165.9 billion this year. It actually takes the lion's share of the whole gaming industry at 51%, while console games only account for 25% and PC games at 24%. Currently, there are about 2.7 billion gamers worldwide, with China being the biggest market for mobile gaming (586 million players), followed by the U.S. (209.5 million), Japan (32.2 million), Germany (13.43 million), and South Korea (12.4 million).
Moreover, according to App Annie's The State of Mobile 2020 report, the mobile gaming industry is forecasted to surpass $100 billion this year, and contribute $4.8 trillion to the world's GDP by 2023. In terms of mobile gaming data usage, Verizon's engagement increased by 75% in the past few months, while Comscore experienced a 50% boost.
As for interacting with ads while playing mobile games, ironSource's data indicates a rise in unique daily active users watching videos game rewards—with China leading at 15%, Italy at 7%, and the U.S. and South Korea at 6%.
Spotlight on these mobile gaming stocks
As mobile gaming keeps on gaining momentum, now is the time to invest in mobile gaming stocks. The industry is stronger than ever before, and has proven that it can hold out against the current pandemic crisis and recession. Some financial experts even say that mobile gaming seems to be coronavirus-proof:
1. Glu Mobile (NASDAQ: GLUU)
For one, Glu Mobile's (NASDAQ: GLUU) stock jumped 28% last May. Its partnership with Disney in publishing Disney Sorcerer's Arena has been fruitful. It is now considered by the company as part of its three "Growth Games," together with Kim Kardashian: Hollywood and Diner DASH Adventures. Glu Mobile has been performing well in the past three years, with its stocks up 241% during that time period.
Other games like Tap Sports Baseball, Design Home and Covet Fashion are also going strong in terms of user engagement. CEO Nick Earl feels optimistic at how the company is performing "…above our expectations, with several [games] setting new records for daily bookings along the way. This gives us confidence in raising our expected financial outlook for the current quarter and full year."
2. Tencent Holdings (OTC: TCEHY)
Not to mention that Tencent Holdings (OTC: TCEHY)—the largest video game company in the world—has 14.6% stake in Glu Mobile after investing $126 million. The Chinese powerhouse has its fingers in many pies, providing capital for several well-known publishers. It has 84.3% ownership of Supercell, makers of Clash of Clans ($8.6 billion); 100% ownership Riot Games, known for League of Legends (over $400 million); and a 40% stake in Epic Games, who developed Fortnite ($330 million).
Overall, Tencent has a valuation of $580 billion, and has reported a significant increase across the board in its Q1 financial report: online advertising sales (32%), online games revenue (31%), and value-added services revenue (27%).
3. Leaf Mobile (TSXV: LEAF)
Meanwhile, Leaf Mobile (TSXV: LEAF) had a record topline game operating revenue of $8.5 million last year—a 280% ($6.3 million) increase year-over-year. In Q4 2019, its mobile gaming portfolio achieved $3.1 million in earnings, up 343% year-over-year.
That momentum continued to build through this year, leading to strong Q1 2020 results. The consistent growth of Bud Farm Idle Tycoon, which is part of the Bud Farm franchise, drove revenue upwards of $5.6 million, a 424% boost year-over-year. March has also seen other legacy games such as Bud Farm Grass Roots, Bud Farm 420 and Quest for Buds thriving.
Furthermore, Leaf Mobile's April revenue has been recorded at $2.9 million, demonstrating the company's ability to scale as it executes its growth strategy, such as introducing its new cannabis game Cheech & Chong Bud Farm, which also achieved new highs and earned $0.1 million, just days after launch.
The company is truly committed to creating games that are immensely engaging. Too, its partnership with several highly visible household names within the cannabis industry has cemented its reputation as an innovator in the counter-culture mobile gaming market, with game title yearly revenue at $10 million, and game title lifetime revenue (from 2011-2019) at $60.6 million. CEO Darcy Taylor is very confident that Leaf Mobile's "…record-setting game revenue results for both full-year 2019 and Q1 2020 are a validation of the company's strategy and highlight strong execution on delivering highly engaging games to underserved markets."
4. Zynga (NASDAQ: ZNGA)
Known for FarmVille and Words with Friends, Zynga (NASDAQ: ZNGA) saw a 52% growth in sales from $265.4 million to $403.8 million. CEO Frank Gibeau notes that this is because "tremendous number of people have been reactivated back into the habit of playing." He also thinks that the company could possibly experience Q2 2020 sales of around $400 million, an increase of 31% year-on-year, as well as total revenue of $1.65 billion for the year, a 25% climb year-on-year.
Zynga has recently published Harry Potter: Puzzles & Spells, which has received positive reviews from fans. It has launched Word Pop, a new voice game that can only be accessed via Amazon (NASDAQ: AMZN)'s Alexa devices, such as the Amazon Echo, Echo Dot, and Echo Show. Experts predict that this partnership will only serve to improve the company's stock performance.
5. Activision Blizzard (NASDAQ: ATVI)
Lastly, there's Activision Blizzard (NASDAQ: ATVI), who reported Q1 2020 earnings at $1.79 billion, with net income at $505 million, up by 13% ($447 million) from last year. It has gained widespread acclaimed among mobile gamers for the addicting Candy Crush, but its recent free-to-play Call of Duty: Warzone it what has gained the company 50 million players to date.
Activision Blizzard has published highly popular video games such as the original Call of Duty franchise as well as World of Warcraft, Hearthstone, and Overwatch. But its mobile games have overtaken these, taking up 67% of consolidated net revenues in 2019 alone. Soon it is set to release Diablo: Immortal, which is its mobile game version of the original Diablo franchise.
Transforming and adapting to a post-COVID-19 setting
A lot of video gaming companies are scrambling to adapt to the dynamics of the gaming industry in the aftermath of a pandemic. Gaming behavior has also seemed to change, with a lot of players preferring the portability and accessibility that the smartphone and 5G can bring.
As more game publishers turn to produce mobile versions of their games, there is no denying the great shift that's happening. The mobile gaming platform is gaining strength—it requires less expensive hardware, and development is also less complicated and more feasible at a time when social distancing and work-from-home arrangements are increasingly becoming the norm.
Monetization through in-app purchases and video ads are also gaining traction, as well as subscriptions and other game upgrades. The opportunity for mobile gaming consumer spending has never been higher than this year.
COVID-19 is a litmus test for companies and their ability to survive and be resilient during a crisis. The mobile gaming industry has established that it can thrive—and Glu Mobile (NASDAQ: GLUU), Tencent Holdings (OTC: TCEHY), Leaf Mobile (TSXV: LEAF), Zynga (NASDAQ: ZNGA), and Activision Blizzard (NASDAQ: ATVI) are the ones to watch out for in the coming months.
—
(Featured image by JÉSHOOTS via Pexels)
DISCLAIMER: This article was written by a third party contributor and does not reflect the opinion of Born2Invest, its management, staff or its associates. Please review our disclaimer for more information.
This article may include forward-looking statements. These forward-looking statements generally are identified by the words "believe," "project," "estimate," "become," "plan," "will," and similar expressions. These forward-looking statements involve known and unknown risks as well as uncertainties, including those discussed in the following cautionary statements and elsewhere in this article and on this site. Although the Company may believe that its expectations are based on reasonable assumptions, the actual results that the Company may achieve may differ materially from any forward-looking statements, which reflect the opinions of the management of the Company only as of the date hereof. Additionally, please make sure to read these important disclosures.