More than ready for takeoff: How titanium is boosting the aerospace business
Using titanium in manufacturing commercial airplanes improved not only the quality of the planes but also the aerospace business.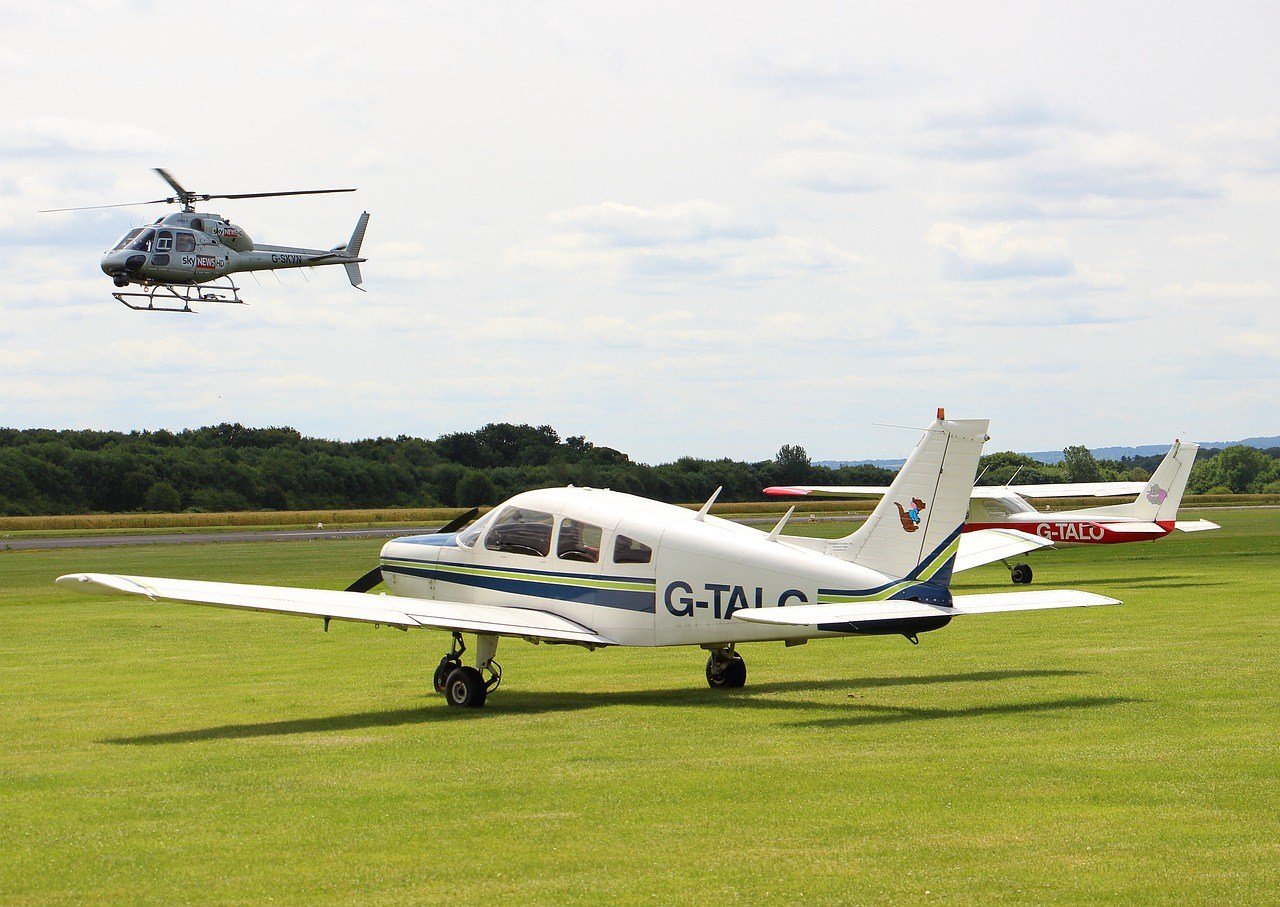 The story of Icarus has been an enduring tale of devastating failure in the face of hubris. Or so most of classical literature would have us believe.
After all, Daedalus, Icarus' father, was a master craftsman in Athens. If he could design a sprawling labyrinth for King Minos of Crete to imprison a minotaur, then surely two pairs of wings could withstand and bear what it was meant to do—to soar to the skies and follow the path of flight.
No wax and feathers for modern aviation
We all know how it ends, of course. A son falls to his death, and a father grieves because his warnings—and his wings—were not enough. One wonders what the narrative arc will be had Icarus been equipped with titanium, the way our airplanes are these days. Surely he would have flown a dozen times, a hundred times more. He would be able to withstand the elements of the sea and the sun, the way our Boeings and Airbuses do.
In today's aerospace industry, titanium is the key element in making a good commercial airplane. Discovered in 1791 and first produced in 1910, this mineral makes up about 0.57% of our planet's crust. It is found in ilmenite (FeTiO3), rutile (titanium dioxide or TiO2), and sphene (CaTiSiO5).
Modern aviation finds it useful because it is as strong as steel yet is 45 percent lighter. Additionally, it is twice as strong as aluminium and does not easily corrode when it comes in contact with sea water. It is resistant to high temperature—it will only burn when the atmosphere is composed of pure nitrogen. It is the perfect raw material to use in making airplanes, missiles, propeller shafts, etc.
The benefits of a having a titanium aircraft
Planes and jets need a substantial amount of fuel in order to be efficient in flights, whether they're commercial business or military aircrafts. An airplane whose parts are made out of titanium add to the lightness of the vehicle, thus less fuel is consumed.
Moreover, flight exposes planes to several weather conditions constantly. Titanium is extraordinarily resistant against gases, organic chemicals and acids, alkaline, chroline, and water. It is protected against erosion and abrasion at high velocities, and conducts extreme heat effectively.
As more countries start to further their need for more airplanes, clamor for titanium is bigger than ever. Demand is particularly high from nations who have large economies and military budgets, such as the US, since military aircraft actually consumes a massive amount in making the UH-60 Black Hawk, the F-22, and the C-17, among others.
In search of abundant titanium reserves
There are rutile reserves in South Africa and Australia, but a lot of investors are currently looking somewhere else for future titanium business. Currently, there is much potential in White Mountain Titanium (OTCQB:WMTM), an exploration company listed in the US stock exchange, as it leads the exploration of the Cerro Blanco rutile project in Chile.
One of the most promising economies in the South American region, Chile is known for its stable financial system and robust mining industry. Cerro Blanco is considered to be a flagship development by many, as it has the capability of producing three grades of rutile.
White Mountain Titanium foresees Cerro Blanco as being one of the largest primary rutile mines in history, with reserves recorded at 112 million tonnes of 1.73 percent TiO2 grade, and 69 million tonnes of 1.37 percent TiO2 grade. These are sure to fetch premium prices in the market once developed, with high-grade rutile feedstock being in short supply at the moment. Prices have traded as high as $2,500 per tonne, with a current range of $850 to $1,150 per tonne.
In light of increasing demands from the global consumers, investors are confident that the mining company is in the right place to see its project to final feasibility.
With much thanks to technology
Mythology or not, one thing not often discussed is how Icarus dared to fly. That he didn't just fall, that the story wasn't all about failing. The poet Jack Gilbert writes, "Everyone forgets that Icarus also flew. / … / I believe Icarus was not failing as he fell, / but just coming to the end of his triumph."
Today, we can say that we are modern-day versions of Icarus—more so in terms of vision and ambition, than fate. We have, in spite of everything, been to the moon and back, and up again, towards much farther places. Our journey up in the air is considered to be one of the crowning achievements of man. We fly, yes: we leave and land, and live to tell the tale.
—
This article may include forward-looking statements. These forward-looking statements generally are identified by the words "believe," "project," "estimate," "become," "plan," "will," and similar expressions. These forward-looking statements involve known and unknown risks as well as uncertainties, including those discussed in the following cautionary statements and elsewhere in this article and on this site. Although the Company may believe that its expectations are based on reasonable assumptions, the actual results that the Company may achieve may differ materially from any forward-looking statements, which reflect the opinions of the management of the Company only as of the date hereof. Additionally, please make sure to read these important disclosures.