5 best destinations to go to when in Morocco
Travelers looking for a place to relax and have fun without sacrificing privacy can go to Morocco and explore what the country has to offer. Tourist arrivals have increased in Morocco, particularly in Marrakesh, Fez, Essaouira, Meknes and Asilah. In this article, we talked about five destinations, along with some hotels for your lodging, to make your visit to the kingdom unforgettable.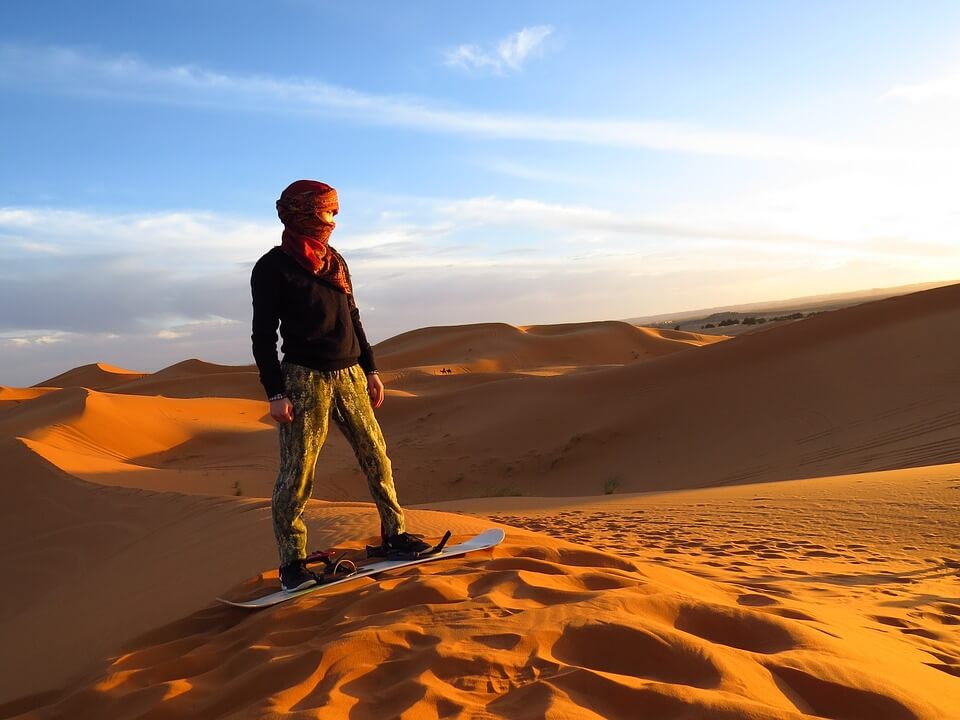 Tourist arrivals have increased in Morocco. For those planning to make the trip to the kingdom, here are five destinations, along with some hotels for your lodging, to make your visit unforgettable.
1. Marrakesh
This place is a famous holiday spot for celebrities such as Beyonce, David Beckham, and Cristiano Ronaldo. Some even dubbed it as the "yacht-less Saint-Tropez". According to Morocco World News, it combines nightlife and amazing beaches to lure tourists. It is surrounded by mountains, desert and coastline of the Atlantic Ocean and the Mediterranean Sea. The Mandarin Oriental Marrakesh is the place to stay when visiting the area. It won the award for the most beautiful new luxury hotel in 2015.
2. Fes
Fes is one of Morocco's major cities and is also the country's center for religion and culture. One must start his or her itinerary with Fes El Bali. Its streets are best explored on foot to appreciate the lively sight. Located in Fes is Al-Qarawiyyin Mosque and University, one of the most outstanding universities during the medieval period. It is also recognized by UNESCO as the oldest university in the world. However, it is now operating as a mosque. For those who enjoy a little hike, consider heading to Mount Zalagh, especially during daytime, to see and admire the big city in its full glory.
3. Essaouira
If you want to cool down and escape from the city noise, go to the seaside city of Essaouira. Popular figures like Bob Marley and Jimi Hendrix used to go here for vacations. According to The Telegraph, even the crew of the blockbuster fantasy series "Game of Thrones" visited the city to shoot the scene where Daenerys Targaryen, one of the show's main characters, meets her new army. Per Culture Trip, it is also a famous destination for surfers due to its strong winds. For a history lesson, visit the Ramparts, which are walls built to defend the city.
4. Meknes
Unlike Marrakesh and Fes, Meknes has a mellower vibe. However, it is filled to the brim with spectacular Moroccan architecture. One destination in Meknes that must not be missed is the ruins of Volubilis. The remnants, such as the columns and some parts of temples, are still breathtaking to behold. If you're in the mood for taking photographs of well-crafted structures, Bab al-Mansour will not disappoint as it features finely detailed architecture on the gateway.
5. Asilah
Asilah is another seaside town for your itinerary. The white-painted houses in it echo the towns of Greece. The Paradise Beach offers a more relaxing mood than the small beach in the town. Asilah is also known for hosting its yearly arts festival, where artists from all over the world gather to showcase their art and culture. Tourists can watch painters work together on a wall mural at the Medina.
Bonus: Luxurious hotels in Morocco
For those who can afford to pay extra for the luxurious feel, Dar Ahlam – Skoura Palmeraie, Ouarzazate, Morocco is the right venue for you. This hotel is perfect for couples who are on their honeymoon. It features terraces with snow-capped mountains as views.
Included in the list of best hotels around the world by Luxury Travel Magazine is the Four Seasons Hotel Casablanca, Morocco. Renowned architectural firm Foster + Partners designed the hotel. It offers views of the Atlantic Ocean and majestic sunsets Morocco is famous for.
On the other hand, despite the record number of tourists arriving in Morocco, revenues continue to drop. Per Morocco World News, this means the travelers are not big spenders since most of them are students and millennial backpackers. A total of 4.6 million tourists visited Morocco in the first half of this year. The overnight stays have also increased by as much as 18% in the same period.
The Telegraph claims that the Mandarin Oriental is a must-book hotel in Morocco. It features 54 single-storey villas for those wanting to have privacy and enjoy a quiet time with loved ones. A golf course, 19,0003 sq ft spa, sauna, and fitness centers will spoil families and guests. The room rates range from £734 per night to £1,750.
Meanwhile, Sofitel Agadir Royal Bay Resort offers gastronomic adventure for foodies. It has four exquisite restaurants for the those looking to try something new. Located on a private beach, it also features detox clay wraps, exfoliating Argan oil massages, purifying steam bath and sauna for a luxurious and relaxing stay.