Why mortgage brokers must service freelance workers
Freelancers are often left out when it comes to mortgage applications. But brokers should start considering them more and here's why.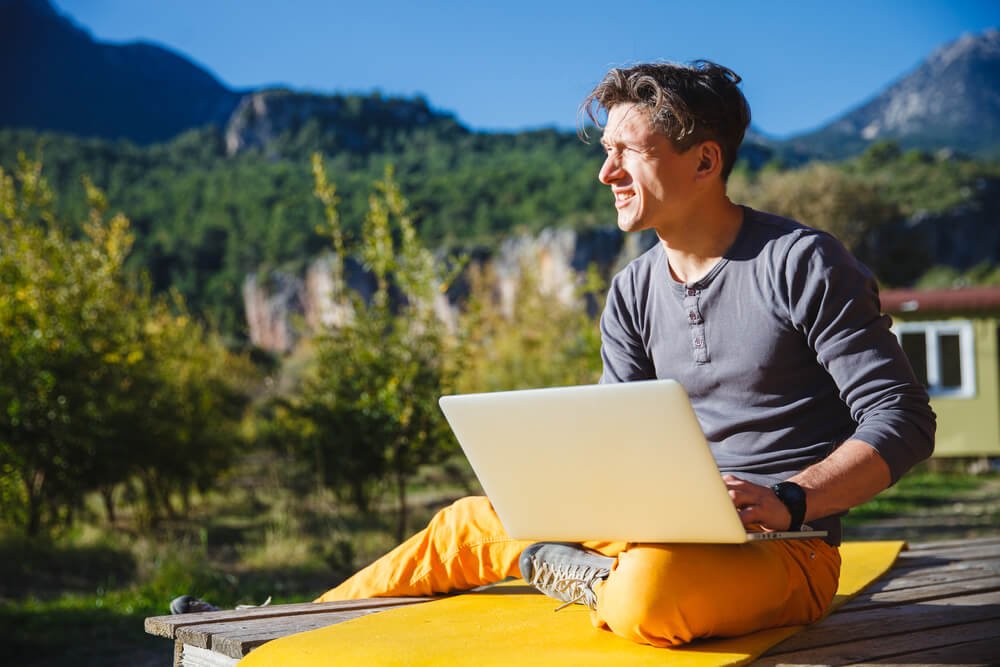 People who earn a consistent income should qualify for mortgages. Sounds simple, but in the real world, it doesn't always work that way.
A report released by McKinsey Global Institute found that 20-30 percent of the labor force in the EU-15 is made up of independent freelance workers. According to another recent report, "Freelancing in America: 2017," freelancers will make up the majority of the American workforce within the next 10 years. Upwork and Freelancers Union, the companies behind the study, also found that nearly 50 percent of millennials freelance already. Those millennials are now getting married and buying homes, but for the self-employed among them, getting a mortgage isn't as easy as it sounds.
Vice dug into the self-employed mortgage struggle and discovered major discrepancies between the rules for independent workers and those for traditional employees. In Canada, for example, self-employed people who operate as sole proprietorships must show brokers their business licenses, two years of accountant-certified personal tax returns, and two years of bank statements. They must also prove (through bank statements) that their down payments did not come from gifts. Traditional employees, meanwhile, only need to submit standard documentation, and brokers don't mind if their down payments come from wealthy relatives.
Brokers' concerns about freelancers are understandable. However, as more of the population moves into self-employment, brokers must figure out a way to service loans to the self-employed — or risk alienating the biggest chunk of the market.
Freelancing isn't free
Brokers typically use "lending buckets" to determine which buyers are creditworthy. Sometimes, brokers use these buckets to assess the risk levels of freelancers, who often use long billing cycles and could theoretically find themselves short when payments come due. To brokers, the volatility of the freelancer lifestyle puts a big question mark on the ability of freelancers to hold up their end of a deal.
Some brokers reject freelancers outright, regardless of their income consistency. For example, when Michelle Taylor and her husband tried to buy a home in Evanston, Illinois, their broker would not consider any of her income as a freelancer in the application. Taylor and her husband relied solely on his income to secure a loan, which forced the couple to close on both properties—the one they were selling and buying—in the same day to make their limited options work.
Right now, the mortgage industry is providing 1990 services to 2018 buyers. Freelancers aren't going away, and if brokers want to keep their revenue flowing, they need to learn how to consider freelancer income in mortgage applications.
How brokers can serve freelancers
Brokers should review freelancer applications thoroughly—but fairly—to determine whether self-employed borrowers qualify for mortgages.
To accomplish this, brokers must allow freelancers to showcase their established earnings. Between 6 and 12 months of consistent income are enough to provide a broker with a good indication of a freelancer's ability to pay down a mortgage.
For years, brokers have disallowed bank statements from qualifying as vehicles of income verification for the self-employed. Today, that is changing. Bank statements and paid invoice receipts, while not as standardized as pay stubs, typically do enough to verify the consistency of self-employed income.
Tax documents can also bolster a freelancer application where bank statements are insufficient. New regulations no longer require freelancers in the U.S. to submit two years of tax documentation during the application process in most cases: now, one year is sufficient. With tax documents, bank statements, and invoice receipts from freelancer billing software (like PayPal), brokers should have all the documentation they need to treat freelancers like everyone else.
Freelancers can even help themselves before they submit formal applications to brokers. By structuring their taxes to prove their higher income when seeking prequalification, freelancers can work with brokers to create trust on both sides.
The freelancer revolution won't end anytime soon. Brokers and borrowers both need to learn new skills to operate in a changing mortgage landscape. By redefining the income verification process, brokers can accurately assess the creditworthiness of freelancer applicants and help them get the loans that fit their needs.
(Featured image by DepositPhotos)
—
DISCLAIMER: This article expresses my own ideas and opinions. Any information I have shared are from sources that I believe to be reliable and accurate. I did not receive any financial compensation for writing this post, nor do I own any shares in any company I've mentioned. I encourage any reader to do their own diligent research first before making any investment decisions.