MoviePass brings millennials back to the box office but theater operators are on edge
The repriced MoviePass poses a real threat to Netflix, Amazon Prime or Hulu.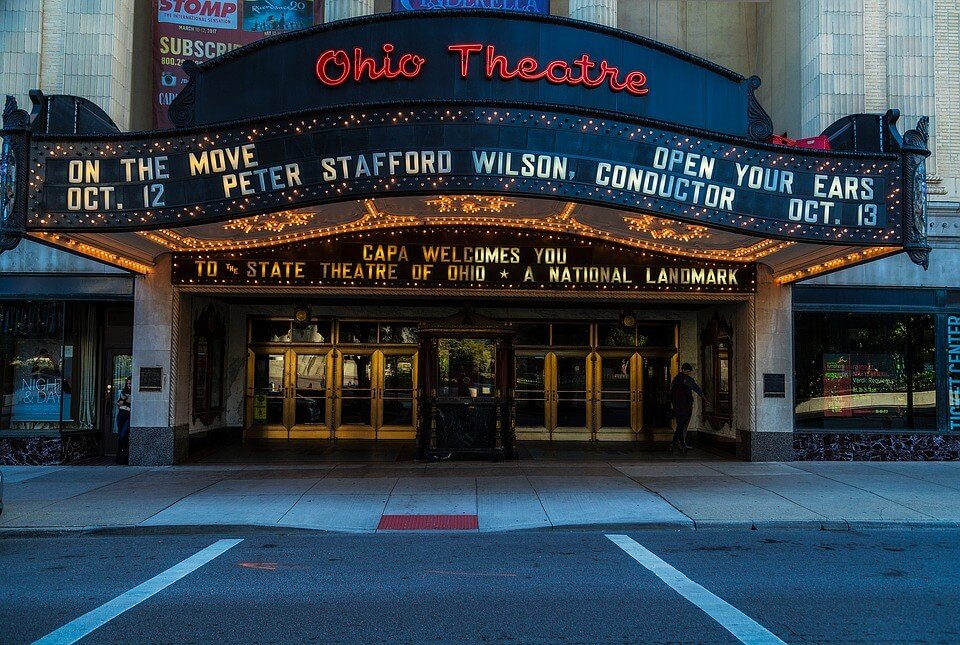 As movie theater sales continue to plummet across the country, Mitch Lowe and his company MoviePass may be the catalyst to bring millennials back to the box office.
MoviePass is a monthly movie theater subscription service that allows subscribers to view up to one movie a day in theaters (excluding IMAX and 3D films).
The company's game-changing business move took place on August 15 when CEO Lowe made the decision to drop monthly subscription fees from $40 to $9.95—the cost of a single movie ticket in most states. In just weeks, the number of subscribers skyrocketed from 20,000 to 400,000.
Prior to MoviePass, Lowe was the president of Redbox and a founding executive of Netflix. As a veteran in the video rental and entertainment industry, Lowe believes the decline in box office sales is not due to competition from video streaming services like Netflix, Hulu, or Amazon Prime, but the high cost of a single movie ticket.
While box office sales have steadily dropped, the cost of a single movie ticket has nearly doubles in the past twenty years. The national average cost of a movie ticket is $8.89, but in places like Los Angeles or New York City, prices can set you back $12-16 dollars or more. "People really do want to go [to the movies] more often," says Lowe. "They just don't like the transaction."
Tensions build
One might assume that movie theater operators would welcome any increase in sales—Fortune reported that "the top four cinema operators, led by AMC Entertainment, lost $1.3 billion in market value early this month after a disappointing summer." But as excited as moviegoers are about MoviePass, theater operators are not.
AMC released a statement claiming that the company was working with lawyers "to determine if or how AMC can prevent a subscription program offered by MoviePass from being used at AMC theaters in the U.S."
Nevertheless, it may be difficult for AMC to block MoviePass from their theaters. This is because the subscription-based service operates using credit-like cards powered by Mastercard, where MoviePass essentially pays the bill.
Additionally, the pushback from theater operators is a bit perplexing as they do not stand to lose any money from MoviePass. MoviePass pays theaters for the full price of a ticket every time a subscriber sees a movie.
Big data
To subsidize this business model, MoviePass recently sold a majority of its stake to Helios and Matheson Analytics. The firm aims to collect big data on people's movie viewing habits in order to better target advertisements and marketing materials to viewers.
But Lowe and MoviePass are not deterred by AMC's threats. Lowe has seen this reaction before, with another industry disrupting company he helped start: Netflix. Lowe told Vulture:
"When we launched Netflix, Blockbuster said, 'This is a ridiculous idea. You're going to create confusion in the market. You're never going to make it,'" says Lowe, pointing out that AMC and only AMC, among the major exhibition chains, has put MoviePass on blast. "The incumbent player—the largest entity in any space—spends more time protecting their business as opposed to listening to their customers. It's the nature of the beast. They have so many assets to protect, the executives have lost complete touch with what their customer wants."
MoviePass believes they know exactly what customers want: increased media consumption at affordable box office prices.
Over the past five years, millennial attendance has declined by 20%, according to reports from the Motion Picture Association of America, but Lowe believes MoviePass can draw out the savvy, value-conscious millennial consumer.
"Millennials live and breathe subscription media," notes Lowe, citing the success of Netflix, Hulu, Amazon Prime, Spotify, and even HBO. He may just be onto something. Already, 75% of MoviePass's subscribers are millennials.
—
DISCLAIMER: This article expresses my own ideas and opinions. Any information I have shared are from sources that I believe to be reliable and accurate. I did not receive any financial compensation in writing this post, nor do I own any shares in any company I've mentioned. I encourage any reader to do their own diligent research first before making any investment decisions.