NCS and NGC selected to conserve and grade SS Pulaski coins
These coins were recovered by Blue Water Ventures International and Endurance Exploration Group from the SS Pulaski shipwreck.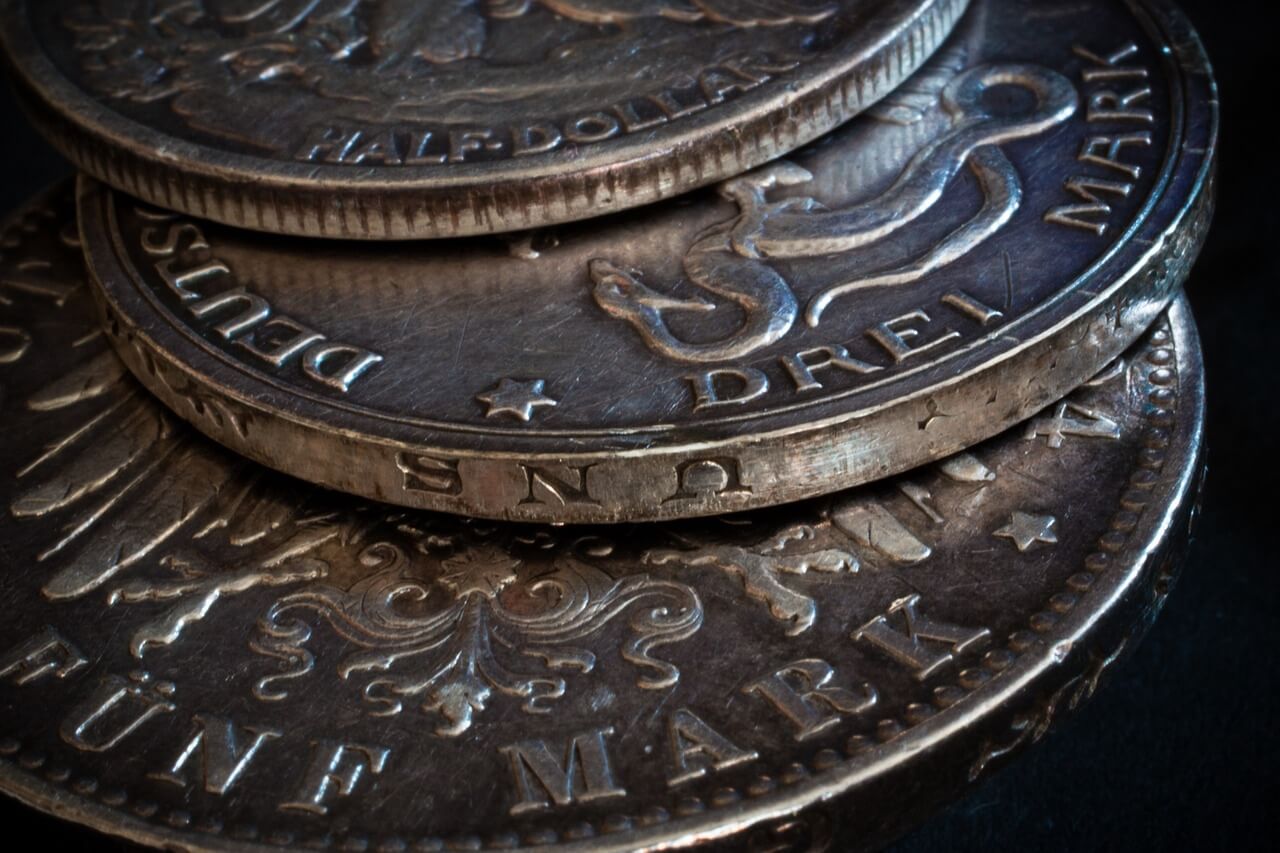 Tampa, FL (March 27, 2018) – Endurance Exploration Group (OTCQB: EXPL) and project recovery partner Blue Water Ventures International (OTCPK: BWVI) are pleased to announce that Numismatic Conservation Services (NCS) and Numismatic Guaranty Corporation (NGC) have been selected to conserve, attribute and grade coins recovered from the wreck of the SS Pulaski.
The SS Pulaski sank in 1838 off the coast of North Carolina while sailing from Charleston, South Carolina, to Baltimore, Maryland. It is one of the most notable shipwrecks in the early history of United States.
Recent recovery efforts by Endurance Exploration Group and Blue Water Ventures International have found coins from the US, Spain, Mexico and Great Britain among other artifacts. Foreign coins were legal tender in US at the time the SS Pulaski sank due to the scarcity of US Mint issues.
The SS Pulaski is particularly significant because it is one of the earliest shipwrecks from which US coins have been recovered. The coins initially recovered include well-preserved half dollars and half eagles from the 1830s as well as several earlier issues.
The coins will be professionally conserved by NCS, which was established in 2001 as the world's first professional coin conservation service. NCS has extensive experience with shipwreck-recovered coins, having previously conserved coins recovered from several major shipwrecks.
After conservation, coins will be attributed and graded by NGC, an affiliated company. NGC was founded in 1987 to provide accurate, consistent and impartial assessments of the authenticity and grade of coins. Once graded, coins are encapsulated in NGC's proprietary protective holder with a certification label that notes the coin's description and grade.
The SS Pulaski coins will be encapsulated by NGC with a special certification label that features an engraving of the ship. In addition to noting the description and grade of the coins, the label will identify their SS Pulaski provenance.
NCS and NGC are housed in the same 60,000-square-foot, secure, climate-controlled facility in Sarasota, Florida. The companies also have offices in Hong Kong, Shanghai, and Munich.
"This may be one of the most significant shipwreck finds of early US silver and gold coins," says Mark Salzberg, chairman of NCS and NGC. "We are honored to have been selected to examine, conserve and grade coins from this historic shipwreck."
"We are pleased that NGC has begun their conservation and evaluation of the recovered coins." states Micah Eldred president of Endurance Exploration.   Keith Webb of Blue Water Ventures International states "with recovery efforts resuming in 2018, we hope to keep NGC very busy."
About Endurance Exploration Group, Inc.:
Endurance Exploration Group, Inc. specializes in historic shipwreck research, subsea search, survey and recovery of lost ship containing valuable cargoes. Over the last 5 years, Endurance has developed a research database of over 1,400 ships that are known to be lost with valuable cargoes in the world oceans. For more information go to http://www.eexpl.com.
About Blue Water Ventures International, Inc.:
The Company is engaged in the business of conducting archaeologically-sensitive recoveries of cargo and artifacts from shipwrecks. Its operations to date have focused on shallow water search and recovery projects in less than 150 feet of water. The Company is now expanding its focus to include deep-water salvage of historic and modern-day shipwrecks. For more information go to http://www.bwvint.com
About Numismatic Conservation Services™ (NCS®):
NCS was established in 2001 as the world's first professional coin conservation service. NCS uses a variety of safe, proprietary techniques to remove harmful surface contaminants, stabilize and protect a coin's surfaces and improve its eye appeal. More than 1 million coins have been professionally conserved by NCS, including coins from some of the most famous collections and shipwrecks. Learn more at NGCcoin.com/NCS.
About Numismatic Guaranty Corporation® (NGC®)
NGC is the world's largest and most trusted third-party grading service for coins, tokens and medals. Founded in 1987, NGC provides accurate, consistent and impartial assessments of authenticity and grade. To ensure impartiality, NGC does not buy or sell coins and its full-time graders are prohibited from buying and selling coins commercially.  Every coin that NGC certifies is backed by the comprehensive NGC Guarantee of authenticity and grade, which has added confidence and value for collectors and dealers around the world. Learn more at NGCcoin.com.
Forward Looking Statements:
This press release contains forward-looking statements within the meaning of the Securities Act of 1933, as amended, and the Securities Exchange Act of 1934, as amended. Such forward-looking statements are subject to certain risks and uncertainties including, but not limited to: ability to further strengthen our balance sheet, ability to raise funding for continued operations, ability to successfully and profitably locate additional wrecks and cargo, ability to establish ownership, and other factors. Therefore, actual results may differ materially from those indicated or implied by such forward-looking statements. Except as required by law, the Company disclaims any obligation to publicly update such statements.
Contact:
Endurance Exploration Group, Inc.
Micah Eldred
727-533-5555
micah@eexpl.com
Blue Water Ventures International, Inc.
Keith Webb
904-215-7601
kw@bwvint.com
—
This article may include forward-looking statements. These forward-looking statements generally are identified by the words "believe," "project," "estimate," "become," "plan," "will," and similar expressions. These forward-looking statements involve known and unknown risks as well as uncertainties, including those discussed in the following cautionary statements and elsewhere in this article and on this site. Although the Company may believe that its expectations are based on reasonable assumptions, the actual results that the Company may achieve may differ materially from any forward-looking statements, which reflect the opinions of the management of the Company only as of the date hereof. Additionally, please make sure to read these important disclosures.