How Netflix's customer obsession drove it to success
Why did Netflix become an entertainment giant while Blockbuster closed its stores? Why do some companies like Nike and Amazon rise and stay at the top while other brands like Sears and Borders fall to the wayside?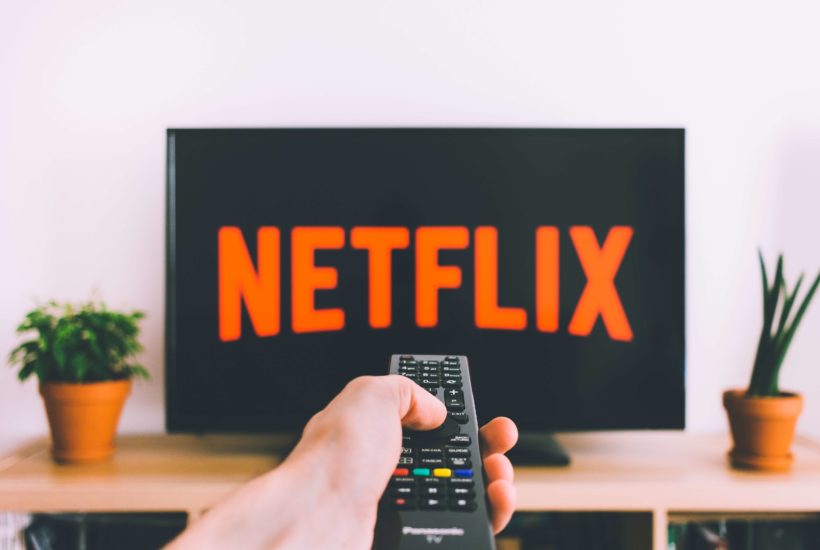 If you talk to keynote speaker and consumer science expert Gibson Biddle, success hinges on customer obsession. Companies like Netflix, Nike, and Amazon are obsessed with understanding and serving their customers while companies like Blockbuster and Sears try to coast on a brand name.
What is customer obsession?
Customer obsession is about putting customers at the center of everything your company does. When you're obsessed, customer desires and complaints are not inconvenient to your job—they are your job. They fuel the fire for improving your company.
If you don't spend all your time thinking about what works or doesn't work for your customer then you're not going to survive in today's marketplace. Biddle says you need to gather data, talk to your customers, conduct surveys, do A/B testing, and have a strategy.
Customer obsession leads to company success
Companies that are obsessed with customers are more successful because they focus on the one principle that makes companies thrive instead of just survive. They focus on Delighting customers in Hard to copy and Margin enhancing ways or D.H.M. The D.H.M. model is what set Netflix apart from other entertainment services and can help your company set yourself apart in your industry.
1) Delight customers
The D.H.M. principle is simple, Biddle says, but practicing D.H.M. is difficult. How can you learn what to do to delight customers in hard to copy and margin enhancing ways? The answer is—lots of A/B testing.
Gibson explained one of the early challenges for Netflix when they were still a DVD-by-mail company was having enough copies of new movies so customers could get them on the first day of release. It was one of the biggest customer desires. Netflix thought if it could order enough copies, customer delight would make a difference to its bottom line.
However, buying enough copies was very expensive. Would it be worth it to their bottom line to have enough copies? So, Netflix tested if having a copy of a new release on the first day would make a difference in customers keeping or canceling the service. What did they find?
When comparing the test group who got a DVD on the first day of release to the group who got it days or weeks later, there was only a .05% difference in the cancellation rate. Having a movie on the first day didn't really make much difference in customer delight or the bottom line.
2) Hard to copy products and services
One of the challenges for all companies is being unique. When your product or service is the same as everyone else's, how do you avoid commoditizing yourself and competing on price? The answer is not to be like everyone else. It's to do things that are hard to copy by the competition.
One of the ways Netflix found to be hard to copy was how movies were recommended to consumers. This recommendation process went under many iterations. At first, Netflix had a recommendation page. Then it had a contest where teams competed to create a better algorithm to suggest movies. When Netflix combined that with user data of the movies the consumer watched (and rated), it created a hard to copy service that delighted its customers and that its rivals couldn't offer.
3) Margin enhancing ways
Of course, it doesn't matter if you delight customers and have a hard-to-copy process if it doesn't keep you in business. You must focus on products and services that increase your bottom line. Sometimes that's easy to measure with an A/B test. Sometimes it's not so easy to measure, as Netflix found out.
To get people to try its service, Netflix created a free trial period for customers. Customers could use the service for free for 30 days. After the 30 day trial period, customers would be charged.
Netflix wondered if it would make a difference to their margin if it gave a friendly reminder to customers that the trial was coming to an end. So they tested it out. Without a reminder, 90% of customers retained the service. With a reminder, only 85% of customers retained the service. This amounted to a 50 million dollar revenue difference.
The normal response to this sort of A/B testing would be not to remind customers. This would increase the bottom line. However, Netflix chose to remind customers. Netflix believed that building trust in the brand would increase its margin more in the long term.
Netflix is still around, so it looks like they made the right choice.
If you want your company to be around in the future, do what Netflix, Nike, and Amazon do. Be obsessed with creating products and services that delight customers in hard to copy and margin enhancing ways.
—
DISCLAIMER: This article expresses my own ideas and opinions. Any information I have shared are from sources that I believe to be reliable and accurate. I did not receive any financial compensation for writing this post, nor do I own any shares in any company I've mentioned. I encourage any reader to do their own diligent research first before making any investment decisions.