NFL free agency: The biggest loser and winners this year
The big names in the NFL free agent market are quick to sign up to new deals.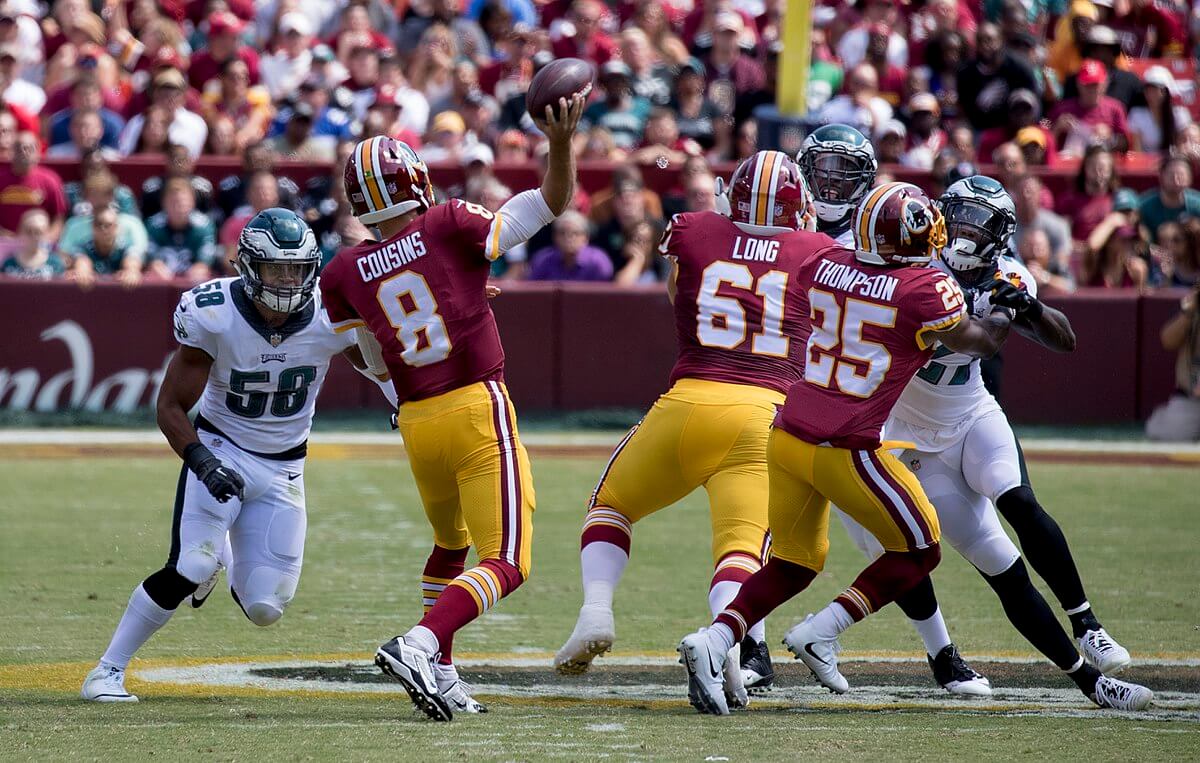 The National Football League (NFL) free agency period has officially started. Teams are looking to fill in gaps in their rosters. This year's batch of free agents is not lacking in star power as marquee players chasing championships or seeking greener pastures are bound to shake things up before the season begins. Here are some marquee names and which teams made or failed the grade in their acquisitions.
Newsweek reported that quarterback Kirk Cousins is arguably the biggest name in this year's free agent class. He had a remarkable season last year, which strengthened his case to any team wanting to sign him. In the recently concluded season, he registered 4,093 yards, with 27 touchdowns and 13 interceptions. There will be no shortage of teams coveting Cousins, and ESPN reported Minnesota Vikings has locked him in a three-year, $84 million deal.
Cousins is 29 years old and finished one of the finest seasons of his career. He is at his peak, and with a net worth estimated at $20 million, it is safe to say he is looking to win more. The Vikings have over $44 million cap space for 2018. Minnesota seems to have bagged a bargain with Cousins' deal, especially if the gamble pays off. The team came close to winning the Super Bowl in 2017, finishing as a runner-up in the NFC. With its new QB on board, expect it to make real noise this coming season. Vikings clearly win this deal.
Another quarterback has been signed to a multi-million deal, but New Orleans Saints made sure Drew Brees is not going anywhere. Brees signed a two-year, $50 million contract recently, per USA Today. This signing means stability for the franchise and a reward for Brees for his 12-year stint in the team and delivering the championship in 2010. Brees is at the tail end of his career at 39 years old, but he has proven he can still deliver.
The Saints has almost $8.6 million in cap space, which is sixth to the lowest in the league. It does not have the luxury to pay for other players, but the signing of Brees made ultimate sense as they only have one quarterback under contract: undrafted rookie Taysom Hill. Is this a win-win situation for both parties? Yes, at least for the incoming season. With Brees in the fold, the Saints will continue to be a force to reckon with.
On the other hand, Richard Sherman signed a new deal with San Francisco 49ers for a three-year deal worth $49 million. He just came off an injury, but when healthy, he is one of the best cornerbacks in the league. The 49ers have over $56 million in cap space, so they certainly afford to sign Sherman this offseason.
According to Sporting News, the biggest loser in this deal is the Seattle Seahawks, who has severed ties with Sherman, Jimmy Graham and Michael Bennett, leaving their once-vaunted offense and defense with gaping holes. The Seahawks has over $67.23 million in cap space, which is a relief if it wants to sign players who can deliver and bolster their depleted roster.
(Featured image by Keith Allison via Wikimedia Commons. CC BY-SA 2.0)