Crowdfunding company OurCrowd becomes Israel's most active venture capital firm
In a new online ranking, Jerusalem-based OurCrowd Ltd earns the top spot as Israel's most active venture capital investor.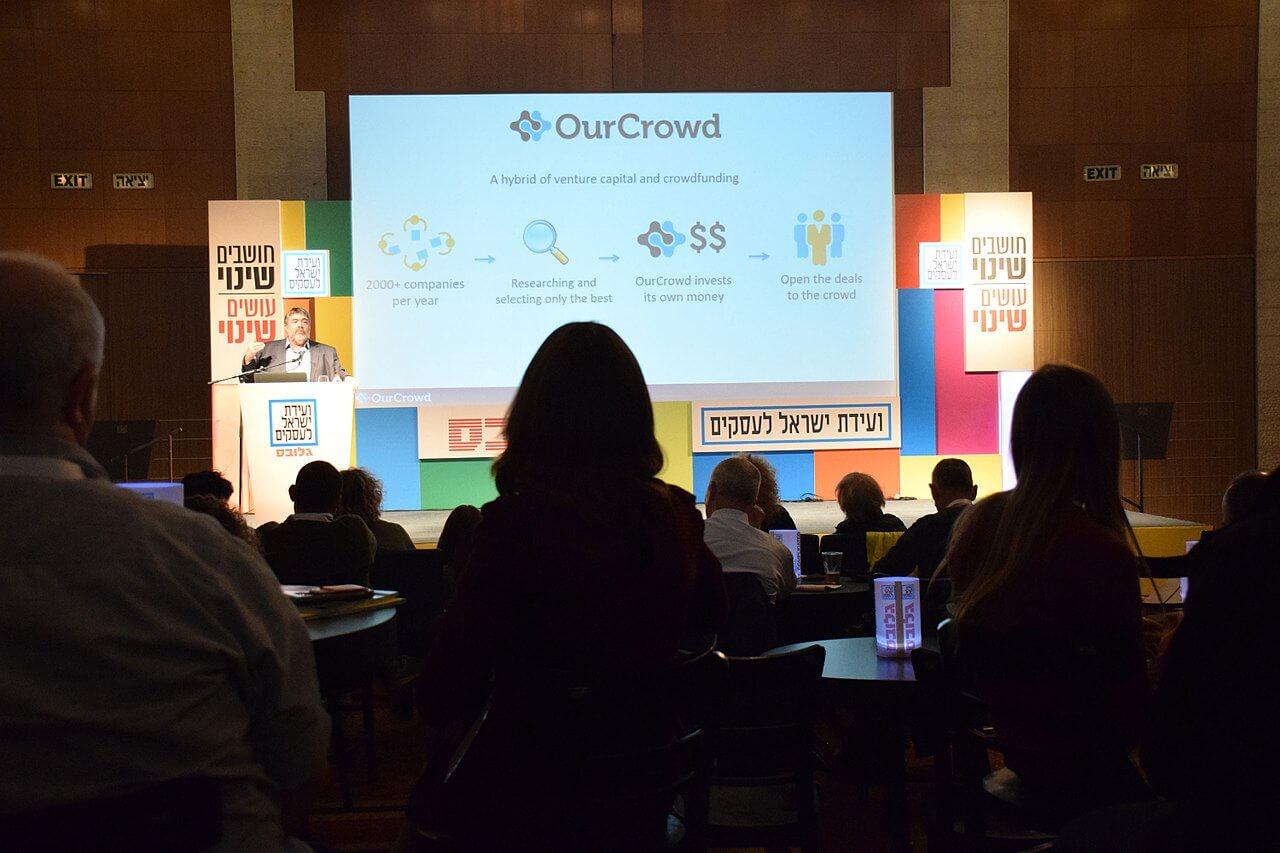 In a new ranking released by American market research company Pitchbook Data Inc., Jerusalem-based equity crowdfunding company OurCrowd Ltd. was ranked Israel's most active venture capital investor, Crowdfund Insider reported.
To get the rankings, Pitchbook tallied all of the deals made since the beginning of 2016 and examined the number where each venture capital firm took part in.
According to the report, OurCrowd is in the top spot with 32 deals. Magma Venture Partners, Pitango Venture Capital and Vertex Ventures Israel are tied in second place with 17 investments. They also had invested alongside OurCrowd in the past.
Coming in at fifth place are Jerusalem Venture Partners and Keiretsu Investments with 16 investments each. Then, Tel Aviv-based crowdfunding platform iAngels, life sciences-focused fund Pontifax and Maniv Mobility occupy the seventh spot with 14 investments. Meanwhile, StageOne Ventures, Bessemer Venture Partners and Aleph are at number 10 with 13 investments, while OrbiMed Advisors LLC came at 13th place with 12 investments.
Founded back in 2013 by entrepreneur Jon Medved, OurCrowd Ltd. operates as an equity crowdfunding platform designed for accredited investors from over 150 countries to make micro-investments in pre-vetted early-stage startups.
And while such achievement is a sign of progress, CEO Jon Medved believes this is only the beginning.
"Our worldwide platform has expanded rapidly and consistently year-on-year, our business model grows stronger all the time, and we continue to successfully deliver bigger and better opportunities. The unique value and network effect of the OurCrowd platform enables us to drive the global tech ecosystem and strive to remain Israel's most active venture capital investor," Medved says in a statement.
Around 70 percent of the firm's portfolio is based on Israel, although it had been making efforts to reach new markets soon. In fact, the crowdfunding platform now has over 25,000 registered investors to its name, all from different countries. Having opened three new locations – London, Madrid and Hong Kong – the firm now have offices situated in 10 countries.
Additionally, OurCrowd hosted its own Global Investor Summit in Jerusalem earlier this year, where it announced that since its establishment the company has managed to raise $650 million for 12 funds and 145 startup companies.
Speaking at an interview during the event, Medved said, "We're trying to change the brand of equity crowdfunding. This is not like Kickstarter or any other typical crowdfunding process. We are investing over and over again."
This holds true for the company, as while equity crowdfunding as a business practice isn't new, OurCrowd puts a twist by only allowing its accredited investors to join. In addition, the firm allows these investors to take a stake in the pre-vetted startup they're backing, as opposed to Kickstarter or Indiegogo where supporting a project gets an individual gifts or benefits in return.
(Featured image by Arielinson via Wikimedia Commons. CC BY-SA 4.0)