Paul McCartney returns to No. 1 with new album 'Egypt Station,' his first in over 36 years
Celebrating a welcome return to his anything-goes charm, the legendary ex-Beatles releases a new No. 1 album, his first in over three decades.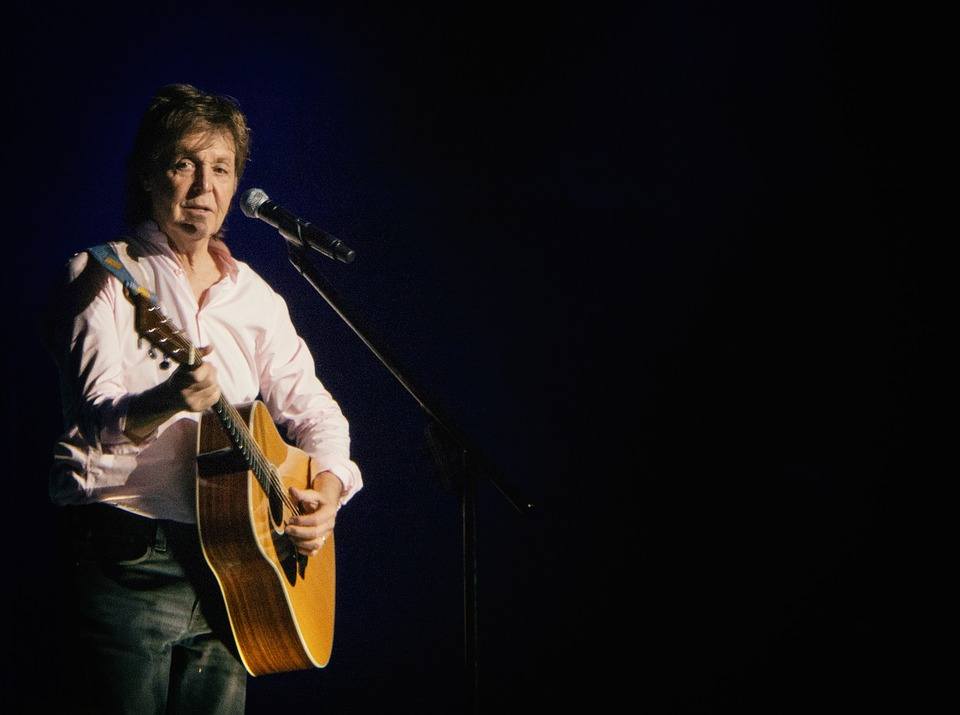 Sir Paul McCartney recently achieved his first No. 1 album on the Billboard 200 in over 36 years, spanning a large part of his musical career.
The legendary ex-Beatle, who has achieved massive musical success during his solo career, released "Egypt Station" last week via MPL/Capitol Records. Per Billboard, the new record launched with an unexpected 153,000 album units, of which 147,000 were in traditional album sales, exceeding the chart's previous prediction.
Ranking the most popular album of the week in the U.S., the Billboard 200 chart gathers this information via multi-metric consumption, which is measured in equivalent album units. These units are comprised of traditional album sales (physical CDs), track equivalent albums (TEA) and streaming equivalent albums (SEA).
McCartney's return to form
Bouncing back after quite a long hiatus, McCartney marks his return to form with the "Egypt Station" album. The English singer-songwriter celebrated the comeback of his anything-goes charm, with the album earning him his first No. 1 since his 1982 effort "Tug of War," which saw him leading the list for three consecutive weeks. The latest full-length also marks McCartney's eighth No. 1 album (including his album with Wings). Of course, he was part of the Beatles, and the group still holds the record for most No. 1 albums on the chart.
Moreover, "Egypt Station" is the first of McCartney's solo efforts to reach the top spot at the Billboard 200 and is also his best-selling full-length for over a decade now, with the last one being "Memory Almost Full." Released in 2007, the album charted at No. 3 and sold over 161,000 copies. He has also previously joined the Billboard with a couple of No. 2-debuting sets, namely 1997's "Flaming Pie" and 2001's "Wingspan: Hits and History."
To support the full-length's release, McCartney went on a promotional campaign that saw the "Ebony & Ivory" musician appearing in GQ with quite the lengthy profile, as well as appearances on "The Tonight Show," "The Howard Stern Show" and the WTF Podcast by Marc Maron. Additionally, McCartney was also featured in a recent carpool karaoke episode with James Corden, where the musician toured around his old home before ending the day by surprising fans at an impromptu bar performance.
Since its release, McCartney's latest LP has also been well-received by critics and fans alike. As of writing, the album currently holds a 73 percent rating on Metacritic. 
"Egypt Station" also marks McCartney's first release on Capitol since 2005's "Chaos and Creation in the Backyard." Containing 16 songs, the album's art is derived from a painting of McCartney's done in 1988. The album and said painting share the same name.
When asked about the inspiration for the album's title, McCartney said, "I liked the words 'Egypt Station.' It reminded me of the 'album' albums we used to make… 'Egypt Station' starts off at the station on the first song and then each song is like a different station. So it gave us some idea to base all the songs around that. I think of it as a dream location that the music emanates from."
As a small form of celebration, McCartney took to Twitter last Sunday, saying, "Thanks to all our fabulous fans and the whole team behind this record for making it number one – Yipee! Love Paul x."