Priceline car cancellation: Can you get a refund?
When Davy Bass tried to book a rental car through AutoSlash, he's redirected to Priceline. What happens next surprises him.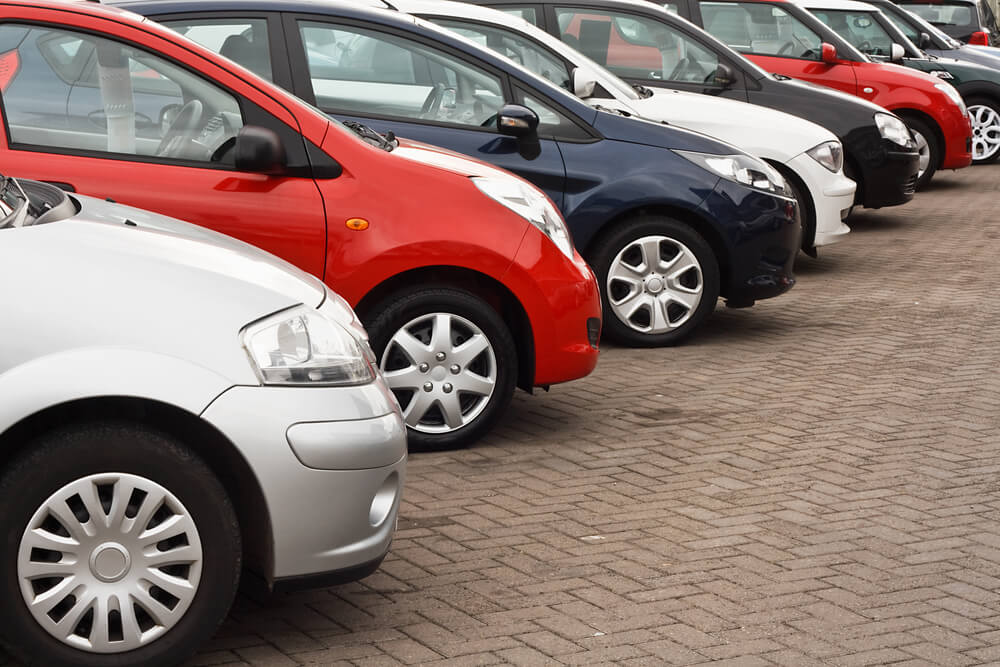 Q: I need your help with a Priceline car cancellation. Earlier this year, I logged on to Autoslash.com to find a rental car. I have used AutoSlash several times in the past.
When AutoSlash accepts your reservation, the site tries to find a better rate. Then it cancels your first reservation and books the less expensive one.
I received my first reservation through Priceline. I assumed that AutoSlash had an agreement with Priceline where the process would be the same—make a reservation, then cancel. So I thought I had signed up with AutoSlash for a temporary contract through Priceline.
But I hadn't. When I called Priceline and asked to cancel the reservation, a representative refused. A representative said my reservation was "non-cancellable and nonrefundable."
I then exchanged several emails with AutoSlash. They agreed that it was not their usual procedure but that Priceline was too big a company for AutoSlash to get any concession.
Getting desperate, I filed a dispute with my credit card company. They refunded the charge and put it into a dispute resolution category, which meant that Priceline could respond negatively and get the charge reinstated up to six weeks after the rental was supposed to happen. I was then resigned to accepting the contract. But when I called Priceline, I learned that it had canceled my reservation.
Now the car rental company has sent me a letter saying that I owe it $314 even though they provided no service. Can you help?—Davy Bass, Green Valley, Ariz.
A: You should have received something for your $314. But this Priceline car cancellation case—and resolution—is full of interesting twists and turns. Your understanding of AutoSlash is correct. Basically, you reserve a car, and the site tries to do better.
With Priceline's AutoSlash rates, it works a little differently. The site offers an "express deals" rate that may be more restrictive than those offered by car rental companies. In other words, you might be stuck with that price—and unable to cancel.
A look at your Priceline reservation shows that it was non-refundable, non-transferable and non-changeable even if you didn't use the car.
From your perspective, AutoSlash didn't do what you expected it to because of its Priceline rates. You initiated a credit card dispute. In response, Priceline canceled your reservation but fought the dispute.
You should have been able to call Priceline and let it know that you were giving up and would take the car, but that's not how it works. Once a credit card dispute starts, it's almost impossible to stop it. So Priceline tried to keep your money and give you nothing in return.
Worse, you say you didn't see the terms of your purchase until after you tried to cancel. I wasn't there when you made the reservation, but it sounds as if there was a lot of unnecessary confusion about your rental.
I list the Priceline executive contacts on my consumer advocacy site. You contacted AutoSlash for help, but by the time I arrived on the scene, everyone was already too confused. (I include myself in this group. After reviewing this case the first time, I wasn't sure if I could help. But you furnished my advocacy team with details that made it possible for me to advocate for you.)
I contacted Priceline on your behalf. It refunded your $314.
(Featured image by DepositPhotos)
—
DISCLAIMER: This article expresses my own ideas and opinions. Any information I have shared are from sources that I believe to be reliable and accurate. I did not receive any financial compensation for writing this post, nor do I own any shares in any company I've mentioned. I encourage any reader to do their own diligent research first before making any investment decisions.