Rethinking DMT: Algernon Pharmaceuticals' Novel Approach to Stroke Treatment
The pharmaceutical industry is famous for its high R&D costs. But there are low-risk, capital-efficient alternatives to new drug development. Algernon Pharmaceuticals Inc. is exploring one such option: drug repurposing. Its current work includes research into microdoses of DMT as a treatment for acute stroke. Algernon CEO, Christopher J. Moreau, gives us some insight in this interview.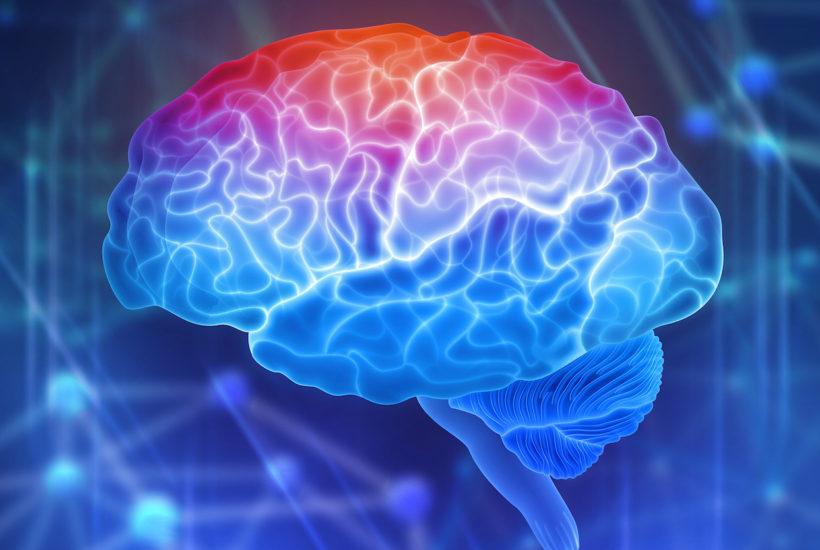 Algernon is trailblazing a new treatment option for stroke – could it work?
Jim Gordon
Hi, I'm Jim Gordon, and you're watching Market One Minute. Joining us is Christopher J. Moreau, CEO of Algernon Pharmaceuticals. Christopher, welcome.
Christopher J. Moreau
Nice to see you.
Jim Gordon
Great to see you, sir. Okay. Tell us about Algernon.
Christopher J. Moreau
Algernon is a clinical stage drug development company. What's unique about Algernon is, we're focused on drug repurposing. So, we're not trying to move new compounds through to approval. We're looking at older compounds that have been approved. So, they have a known safety history. They're off patent. And we investigate them to see if they can be repurposed to treat other diseases.
It's a very cost-effective method of drug discovery, and it's very efficient. You can bring an older drug through to market approval to treat a new disease and under 5 years, compared to 12 or 13 years for a new chemical entity.
Jim Gordon
Why did the company decide to investigate the psychedelic drug DMT for use on stroke patients?
Christopher J. Moreau
It's really about the science. There's been a lot of interest in the psychedelic space in the last year, but specifically a group of researchers from the university of California exposedpsychedelic drugs to brain neurons. And what was incredible is the psychedelic drugs cause the neurons to grow. There was a second study in Hungary where they showed that rats that had been affected by stroke had a vast improvement in 30 days after being exposed to DMT.
What's interesting about DMT is that it clears the body very quickly. It only lasts for five or
six minutes, a half-life. And so that led us to wonder if it can help a brain cell grow. Could it help a stroke patient after they've suffered an injury? And that's what we decided to, what to tackle.
Jim Gordon
When will Algernon begin clinical trials for DMT?
Christopher J. Moreau
Our first dimethyltryptamine, DMT, clinical trial should begin as early as January 2022. This will be a phase-1 trial, which will focus on dose and safety. We plan to do that study in the U.K. at a place called Hammersmith Medicines. They've done a number of studies with psychedelic drugs, including DMT.
What's interesting is there have been many phase-1 studies on DMT, so we're not concerned
about a safety signal here or toxicity. What we're more interested in is trying to understand, what the concentration or dose is for a patient. What's the duration of the treatment and how quickly after they've had that stroke? So, the next exciting part will be that we could be in a phase-2 trial by midyear of 2022. So, a phase-2 trial for stroke for DMT. And I think that that's quite exciting.
Jim Gordon
And do you believe that DMT could be a game changer for stroke patients?
Christopher J. Moreau
I do. I, there are hundreds of, of drugs that have been tested and haven't worked and most of them have focused on trying to reduce the injury that occurs when blood flow is interrupted in the brain. This is really a different approach.
We're trying to see if that once there's an injury and because of a lack of oxygen, the brain cells start to die. Can drugs like DMT, help the brain make new connections? Which would reduce the deficit that patients suffer after that stroke and help them recover. If it does work, it will have global significance for people all over the world that have suffered from stroke.
Jim Gordon
Finally, Christopher, Algernon is also investigating Ifenprodil for chronic cough and serious lung disease called IPF. Can you tell us about that program?
Christopher J. Moreau
Right, So Ifenprodil is an xtenofi drug. It's only available in Japan and Korea. It's used to treat vertigo, but when we investigated it in animal studies, we found that it was effective inreducing scarring in the lung, which happens when you have idiopathic pulmonary fibrosis or IPF. We also did some research and show that it reduced cough and a chronic cough animal study. So, we're running a phase-2 trial in Australia and New Zealand. We hope to find from that study that Ifenprodil has reduced the amount of scarring and fibrosis in the patients.
We have some early data that suggests it is reducing the amount of cough that these patients are suffering from. As a result of that data, we went to the U.S. FDA and we filed, what's known as a pre-IND application. We're asking for guidance from the FDA on starting a phase-2 trial specifically for chronic cough in the United States.
Jim Gordon
Christopher, thanks for joining us.
Christopher J. Moreau
Okay Jim, Thanks.
ABOUT ALGERNON PHARMACEUTICALS INC.:
Algernon Pharmaceuticals Inc. (CSE: AGN | FRANKFURT: AGW | OTCQB: AGNPF) is a drug re-purposing company that investigates safe, already approved drugs, and naturally occurring compounds, for new disease applications, moving them efficiently and safely into new human trials, developing new formulations and seeking new regulatory approvals in global markets.
__
DISCLAIMER: This article was written by a third party contributor and does not reflect the opinion of Born2Invest, its management, staff or its associates. Please review our disclaimer for more information.
This article may include forward-looking statements. These forward-looking statements generally are identified by the words "believe," "project," "estimate," "become," "plan," "will," and similar expressions. These forward-looking statements involve known and unknown risks as well as uncertainties, including those discussed in the following cautionary statements and elsewhere in this article and on this site. Although the Company may believe that its expectations are based on reasonable assumptions, the actual results that the Company may achieve may differ materially from any forward-looking statements, which reflect the opinions of the management of the Company only as of the date hereof. Additionally, please make sure to read these important disclosures.