Setting goals and sticking to them: Are bucket lists for you?
Bucket lists, whether they're about material things or experiences to tick off, add focus and purpose to one's life.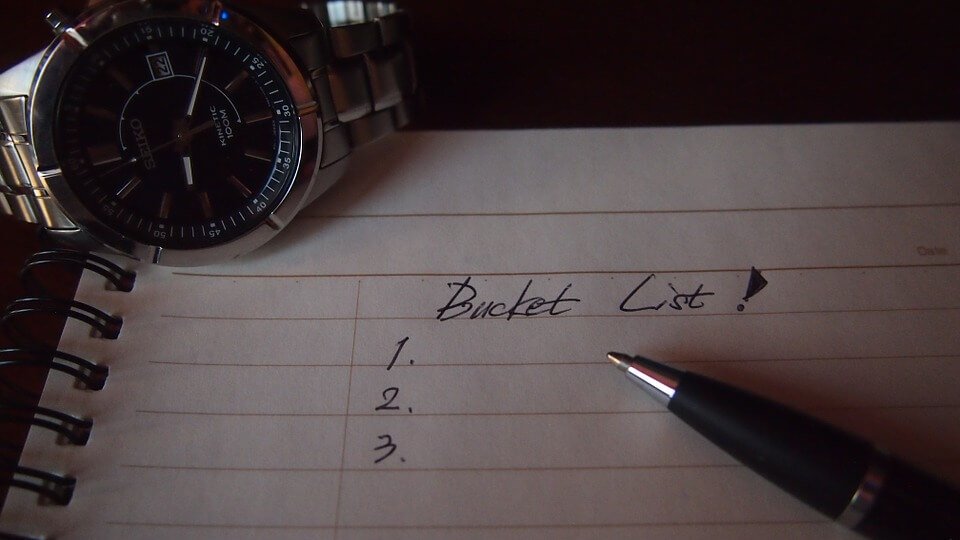 Daily life can get monotonous and hectic due to things like work, family or personal issues. For some, daily life can become a routine as we tend to work around a schedule. Because of this, there is a huge chance to miss out on experiences, and later on, one may realize that he or she no longer has the time to make the most out of life.
To avoid missing out on what life has to offer, one of the best things you can do for yourself to make life more meaningful is to start setting goals and starting a bucket list. This way, you can have a goal and work hard towards achieving it.
Why do people make bucket lists?
Bucket lists can be defined as a number of things that you want to do before you die. It is also an attempt to make life more meaningful and memorable. According to an article on Psychology Today, bucket lists are consistent with Daniel Kahneman's peak-end theory, or in other words, people have the tendency to remember from hedonic events or peaks.
Bucket lists are an attempt to make life more meaningful. While some lists can get narcissistic, some are not. It connects people to something larger or one thing that would benefit not only them but to those around them. Compared to narcissistic wants, a bucket list that benefits others is more important for a more fulfilled life.
Moreover, bucket lists help in goal-setting. Goals are a great motivator to accomplish things, but the most motivating goals are hard and specific. These goals should come with a plan that can help you to achieve them but the critical first step would be choosing the first step to that would allow you to get started on achieving your goals.
Are bucket lists a good idea?
Since bucket lists can help you to have defined goals, it also promotes you to be the best version of yourself. Psychologist Linda Blair said that chasing big experiences is worthwhile if you enjoy the whole process. She added, "If you are constantly living in the future, ignoring what's going on right now because you're shooting for goals, which happen so quickly that they're over, and then you have to chase another one, you're not really living."
Meanwhile, psychotherapist Philippa Perry advised that when making bucket lists, you have to learn how to be open with your vulnerabilities so that you can form connections with others. She adds, "I think, for me, what's wrong with the bucket list is that it's individualistic."
Three ways that bucket lists can provide you with greater satisfaction in life
If you do have plans on starting your own bucket list, it's best to start small before moving on to bigger and grander goals. Focus on experiencing something every day, each week, every month and then every year. Make family or close friends a priority as your goals are best shared with them.
Here are three ways that a bucket list can give you greater satisfaction in life:
Direction
This gives you the direction you need to stay on course. Having a clear set of goals, desired accomplishments and experiences will give you a clearer path to follow. In case that you come into distractions, it will be easier to filter them out and keep trudging forward.
Focus
Having specific goals can help you to stay focused. See to it that you accomplish these goals every day. Late on, you'll see how much you have accomplished just by doing small goals. One strategy to use is called "monthly focus." Pick two or three goals or experiences from your list and work throughout the month to make it happen.
Purpose
Ask yourself what you want out of life and why. Once you have the answer, you have found your purpose. Ask yourself this with each set of goals that you have. As you refine your list, encourage your family or close friends to create their own list. This can be a way to support and encourage each other.
It's a fact that bucket lists can vary from desiring material things or gaining better life experiences. What's important about starting and having a bucket list is that you are working towards a bigger, grander goal that just doesn't make you a better individual but allows you to enjoy the best of what life can offer.