Is a shipbuilding engineering job right for you?
If ships both big and small make recurring appearances in your dreams, 2019 is the perfect time to start working toward your dream job as a shipwright.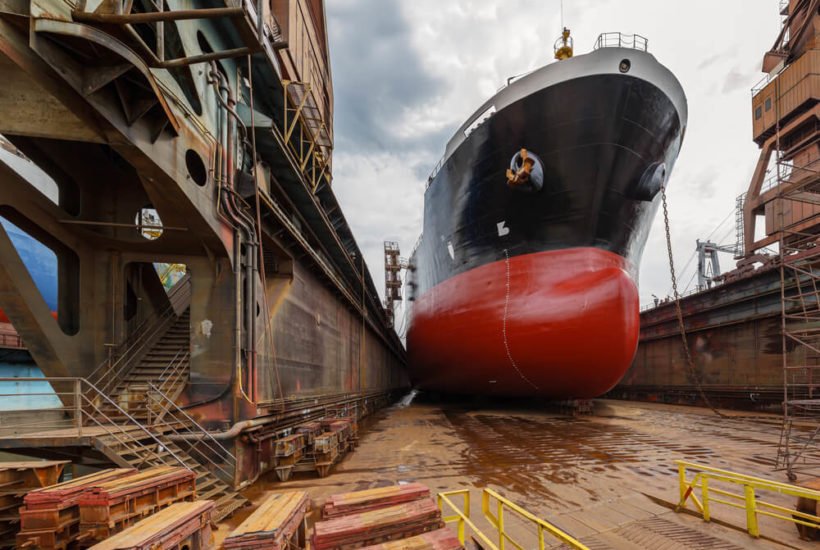 If you grew up loving ships and everything about them, it's the perfect time to change your career. Shipbuilding is a growing industry that is always looking for new skilled engineers. Is becoming a shipbuilding engineer the right choice for you? Let's take a closer look at the different jobs that are available in a shipyard, and go over some tips to help you start to create a shipbuilding career.
The shipbuilding industry
Whether you live on the coast or in a landlocked state, chances are you can find a shipyard or a job within the shipbuilding industry near you. This industry has active shipyards in 26 states and is experiencing near constant growth. In 2014, the shipbuilding industry grew by $1.2 billion and sustained a $1.5 billion trade surplus for six of the last nine years.
Much of this growth is due to increasing competition from foreign shipbuilders. This is a good thing for anyone in the United States because it means new positions are opening up every day in the shipbuilding industry. Right now, more than 70 percent of the shipbuilding industry is tied up in the defense industry.
Shipbuilding opportunities
What sort of career opportunities can you expect to find waiting for you at your local shipyard?
Welding and soldering: Attaching metal pieces to one another isn't easy and is accomplished in one of two ways. Either the parts are bolted or riveted together, or they are welded — melting the two pieces of metal together to create a strong bond. Welders and solderers are among the most critical members of a shipyard's workforce.

Structural fabricators: These engineers design and fabricate the exterior and interior structure of the ship. This career path is sometimes further segregated into structural fitters, who specialize in fitting components and installing machines onboard.

Plumbers: In a self-contained system like a ship at sea, plumbing needs to be impeccable. Overtightening even one fitting can cause leaks and pressure problems throughout the system.

Electricians: Just like with plumbers, electricians are necessary to create a functional, self-contained electrical system, especially on modern ships.

Carpenters: Just because the hulls aren't made of wood anymore doesn't mean carpenters aren't a necessary part of the shipbuilding industry.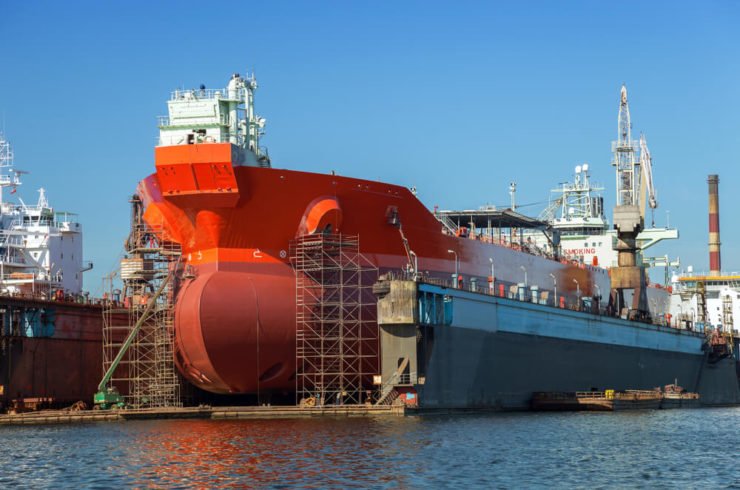 Most people who work in these careers are engineers of one kind or another. You will also see riggers who handle the moving of heavy equipment, supervisors, quality-control professionals and even naval architects hard at work at any shipyard in the country.
Becoming a shipbuilding engineer
If building ships or becoming a shipwright sounds like the perfect career choice for you, where do you need to start?
A degree isn't always necessary, though having a bachelor's degree in some branch of engineering related to shipbuilding is beneficial. The process of becoming a shipwright starts with either a degree from a shipbuilding program or an apprenticeship in the shipyard itself. The exact details of your plan will vary depending on the precise branch of shipbuilding that you are interested in.
This industry has some of the best-projected growth in the world. According to the Bureau of Labor Statistics, it is expected to grow up to 9 percent between 2014 and 2024. For those who choose marine engineering and naval architecture, the career is also very lucrative. On average, these individuals make more than $93,000 a year.
This isn't an easy career. In addition to your degree and apprenticeship program, you also need creativity, communication skills and the ability to work in a team.
If ships both big and small make recurring appearances in your dreams, 2019 is the perfect time to start working toward your dream job as a shipwright. Start by thinking about going back to school for a degree in engineering, or seeking an apprenticeship program at your local shipyard. It's not a desk job or an easy career by any means, but for someone who loves working with their hands and working with other to create wonders of modern engineering, it is a rewarding and lucrative career.
Check out your local shipyard and see if you have what it takes to step into those shoes and build the ships of the future.
(Featured image by DepositPhotos)
—
DISCLAIMER: This article expresses my own ideas and opinions. Any information I have shared are from sources that I believe to be reliable and accurate. I did not receive any financial compensation for writing this post, nor do I own any shares in any company I've mentioned. I encourage any reader to do their own diligent research first before making any investment decisions.