What did the spring rain bring to the soybean stock market?
All eyes are on the weather this week. Producers are pushing hard and fast with little to no sleep as the clock ticks away.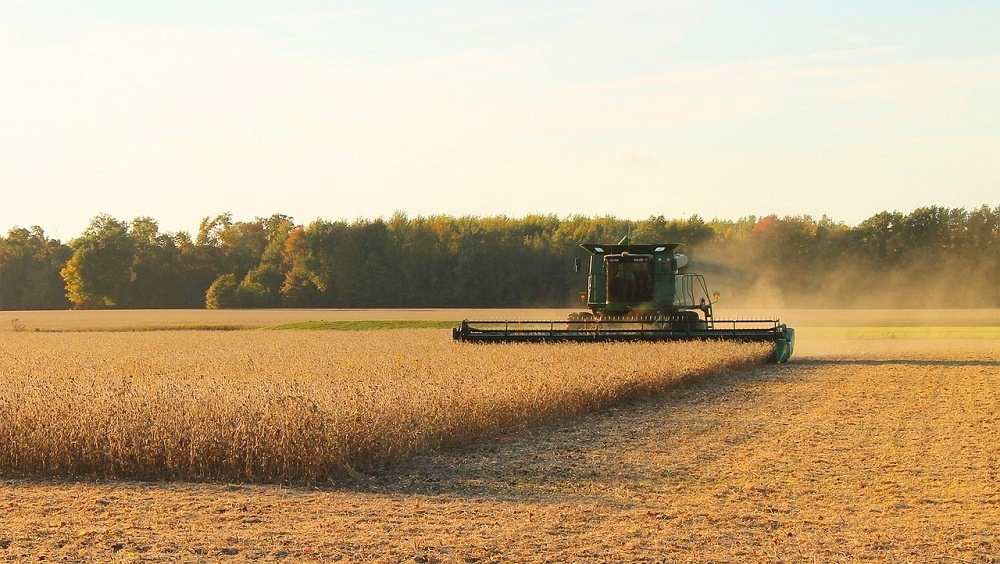 This spring brought many changes to the agriculture market. Rain makes grain, but what happens when there is too much rain? When does it become critical decision time?
What a spring this has been…Snow is falling across the northern states as well as the Rockies with rain pouring down in, not so long ago, drought-stricken states.
The clock is ticking fast and there are far too many variables to consider at this time to decide exactly when that critical decision point will be, but that being said, everybody is in a rush. It is spring's work and the crop is going in but please, to all my readers, please, please, please take the time to be safe and to my non-producer readers, slow down and share the road! 30 seconds, 10 minutes, even 1 hour. It's a small percentage of your day and even smaller for your life. End of safety rant.
With planting well under way, the US farmers slammed in roughly 9.9 million acres of corn from April 16th through the 23rd with almost 75 million left. A better than expected weekly push following a pretty slow start as the weather turned much more constructive to planting progress has helped get us near our five-year planting average. Looking at another good push for planting progress again this week, if the US producer can match last week's progress we could be looking at a national average planting near 30% come Monday. Not bad, but still long ways to go given the forecast.
North Carolina, Missouri, and Illinois were the largest gainers last week as they planted 28-31% of their respective planting estimates. Not bad, but ranking in order, the "Big 5" corn states come in as Iowa, Illinois, Nebraska, Minnesota, and Indiana which combines control 53% of the US corn acres with the "Next Big 15" pushing that number up to 94% of US corn acreage. However, the forecast is a bit concerning and Twitter world is lighting up with weather models, rain outlooks, etc with some calling for as much as 12 inches in some areas and others looking for 4-7 inches as the states of Kansas, Missouri, Illinois, and Indiana are looking to take the brunt of the storm while the Dakotas and Minnesota struggle with excess rain/snow with all of the state's likely to get wetter and colder heading into May. Given the current pace, is 90 million acres still do-able?
Yes. The ability to get the crop in the ground has improved tremendously over the years and year over year the American producer has been successful at getting the crop planted in time. However, last week's planting pace is not enough to get it done in a timely manner. Nationally, last week we planted 1.4 million acres per day leaving 74.7 million to get done. Maintaining the current pace would require another 53 days (mid-June) so we definitely need to speed it up. Friendly for corn producers (if they get it planted) but the struggle will become even greater for soybeans marketers.
The soybean outlook already looks bad. Record acres and already plenty large inventories will be a hard situation for the markets to contend with. Based on the current USDA planting estimate and taking into account the massive South American crop; lowering US demand by 210 million bushels, a trend line yield of 48.0 pushes ending stocks near 850 million bushels to easily overtake the previous US inventory record of 574 million bushels set in 2006/07. The same time frame soybeans were trading below 7 dollars as global inventories then too were at a record high for that time. So how much worse can it get?
If corn gives up an additional 500 thousand acres to soybeans, we could see soybean stocks near 880 million bushels with corn falling only to near 2.100 billion bushels. 1 million corn acres to soybeans push soybean stocks to over 900 million and corn still holding onto 2 billion bushels. That being said, I don't think we will see an addition 1 million loss from corn but I can see a 1 million increase in soybeans once you take into consideration how much the Spring Wheat states are struggling. I already felt the USDA had overestimated planting acreage for spring wheat and the fact that it is snowing in North Dakota strengthens my belief on lower spring wheat acres.
If this scenario does play out with corn and wheat giving up 500 thousand acres each and adding 1 million to soybeans, this very well could be the final nail in the coffin for soybeans. Worse yet, is that nail didn't get pulled from either corn or wheat. Corn is still looking at a large inventory, wheat is wheat with plenty in stock and soybeans don't need to gain acres. Without the support of the soybean market, weather-fear will be critical for producers to get a chance at selling above breakeven.
All eyes are on the weather this week. Producers are pushing hard and fast with little to no sleep as the clock ticks away. Unfortunately, while producers are scrambling, the markets are still moving and opportunities to sell at breakeven or better could be short lived. Team up with a market strategist and allow them to keep you up to date on markets while you are busy doing everything else.
—
DISCLAIMER: Trading commodity futures and options involves substantial risk of loss and may not be suitable for all investors. You should carefully consider whether trading is suitable for you in light of your circumstances, knowledge and financial resources.