How to turn your startup company into a creative workplace
A friendly, enjoyable and low-stress working environment is the best way to get the most out of your employees, particularly if they need to come up with creative ideas as part of their role.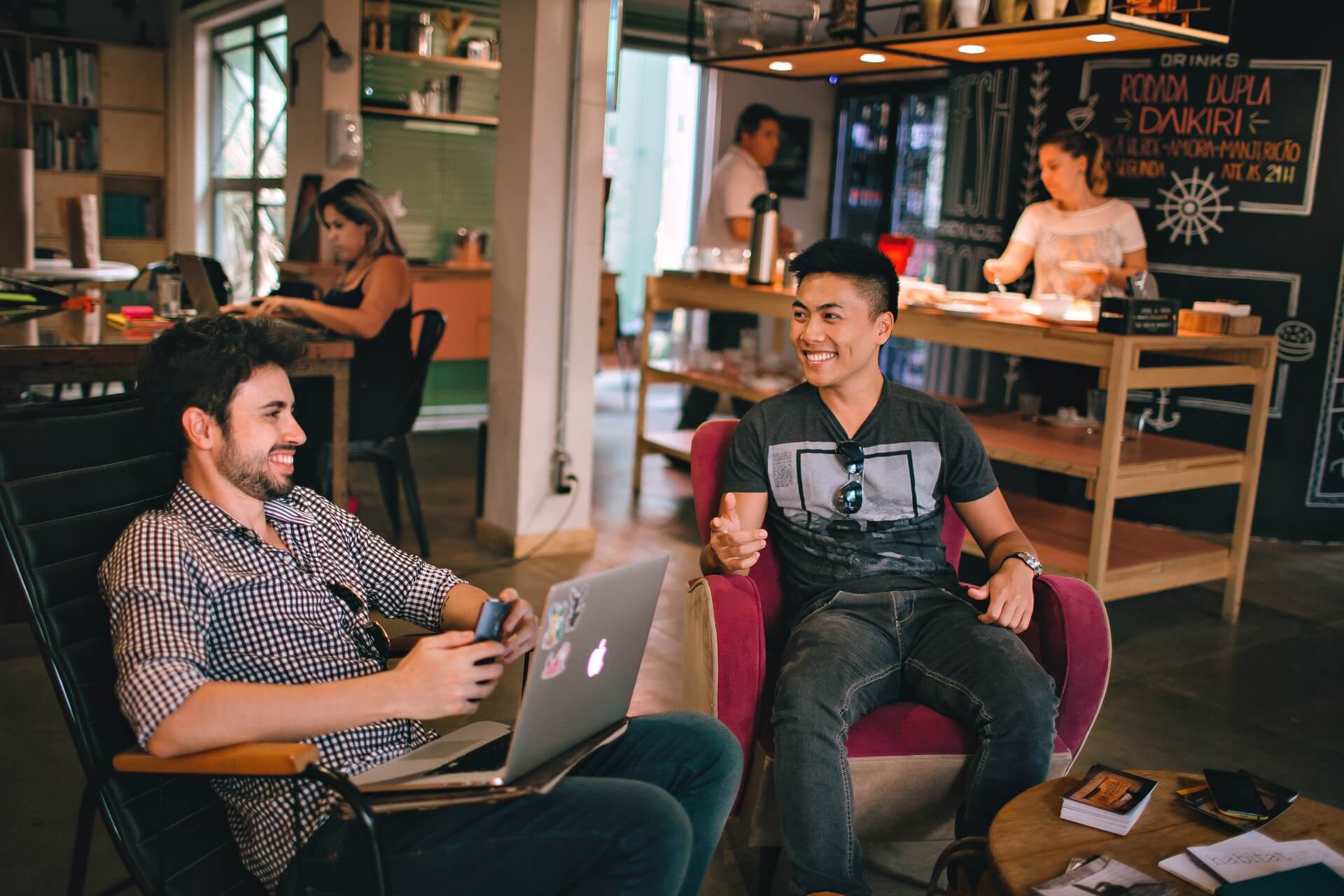 Many startups rely on the creativity of their team to drive innovation and the creation of new, exciting products.
Unfortunately, the traditional work environment isn't always well-suited to fostering creativity, or even the motivation employees need to achieve this. With that in mind, we'll look at a few ways you can help increase motivation and creativity in your startup.
Stressed, overworked employees aren't creative
Creativity takes time. Unfortunately, setting a tight deadline or a time limit for your top employee to come up with a new, ground-breaking idea isn't going to lead to the results you're after.
Stressed employees aren't able to think as deeply about solving complex problems, as they'll likely have other thoughts on their mind blocking their creativity. This doesn't just include work stresses; it can also overlap into home life. You don't want your top employees having to worry about whether they'll have to work late yet again and miss out on spending time with their family, while juggling demanding deadlines.
With this in mind, have a think about how stressed your employees are. Consider running a survey to understand employee satisfaction, how stressed people feel, and what contribute to this. The results may be surprising, and some simple changes could help your team feel more engaged, less stressed, and more creative as a result.
Offer high-quality facilities to your team
For your team to stay motivated in the office, it needs to be a genuinely nice place to work. Let's face it – would you feel proud to go to work in a dated, dingy office with ancient equipment? The workplace environment can have a knock-on effect on your work. If you've been given mediocre equipment and facilities, how can you be expected to create anything better than mediocre results?
The solution is to upgrade your uninspiring surroundings. Get an office environment consultant or architect to reimagine how your office space can be used. Could you create a few breakout areas for team discussions? Or a quiet area if they need to work solo? And what about the décor – could it be updated for a fresher feel?
Next, make your office a better place to be with quality facilities. First, make sure your team has modern, cutting edge equipment to work with, such as up to date computers. In a recent survey, 81% of employees said that having access to state-of-the-art technology was the most important office perk.
On top of this, consider other perks to improve wellness. Ditch the instant coffee and cheap kettle with a fully-featured coffee machine, so employees can create their own barista-style drinks. It also means they can save money by skipping the morning visit to the local coffee shop! On top of this, consider replacing the unhealthy snacks with a regularly stocked office fruit bowl, and if possible, try and negotiate a deal with a local gym to give your team free or discounted membership. Healthy employees are happy employees, which in turn tend to produce better quality, more creative work.
Create a social calendar
A happy workplace isn't just about the facilities and decor, though, it also means employees want to work with the people in the office. The best way to do that is to help people get to know one another on a social level, not just as colleagues. A lot of stress in the workplace can be created by poor relationships with one another, so giving your team the chance to socialize outside of the office can help build empathy and a sense of teamwork, preventing people from passing on the blame or treating other employees as scapegoats.
Rather than waiting for your team to start socializing after work on their own accord, it's much better to set a precedent by having your management team arrange events for all employees. Why not make it a tradition to go to the pub after work at the end of every month? And to sweeten the deal, how about putting some money behind the bar so the team can enjoy themselves?
On top of that, it's always good to set up special events such as team meals or outings to celebrate key milestones, such as the successful completion of a project, an industry award win, or welcoming a new recruit to the team. These celebrations help to encourage employees to be proud of their work, giving them an incentive to work towards greater results in the future.
Wrapping up
A friendly, enjoyable and low-stress working environment is the best way to get the most out of your employees, particularly if they need to come up with creative ideas as part of their role. There are other positive by-products too – happy employees tend to change jobs much less as they know the grass is greenest where they currently are. Why not start implementing some suggestions above and see how it affects the atmosphere and quality of creative work in your start-up business?
—
DISCLAIMER: This article expresses my own ideas and opinions. Any information I have shared are from sources that I believe to be reliable and accurate. I did not receive any financial compensation in writing this post, nor do I own any shares in any company I've mentioned. I encourage any reader to do their own diligent research first before making any investment decisions.