Steel CEOs advocate for continued tariffs amid widespread pushback
Steel company CEOs visited Washington, DC to advocate for the continuation of tariffs on imported steel as increasing pushback is seen from multiple sectors.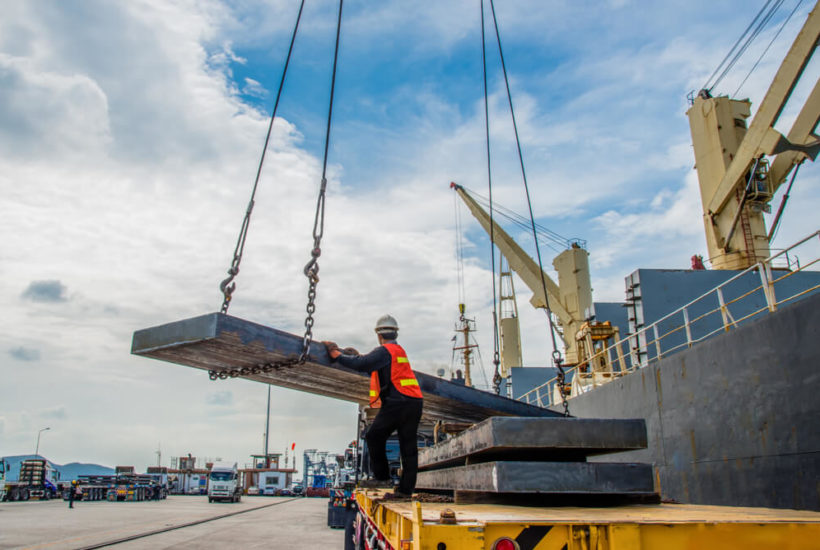 CEOs from top U.S. steelmakers recently lobbied in Washington to keep the Section 232 steel tariffs in place, arguing that the steel industry still needs such support. These tariffs, imposed by President Trump in 2018, were intended to help the U.S. steel industry get back on its feet and increase capacity. Instead, the tariffs seemed to have done little for the steel industry and initiated a trade war raising prices in the U.S. Now automakers, steel importers and Republican Senators are moving to oppose such tariffs.
Steel CEOs want more protection
CEOs from Nucor, U.S. Steel, ArcelorMittal and Commercial Metals all appeared before the Congressional Steel Caucus in late March to claim that the tariffs on foreign steel are just starting to work and need to remain in place. David Burritt, CEO of U.S. Steel maintained dramatically that, "Now is not the time to blink." He asserted that the need remained for tariffs or restrictive quotas stating that, "Even our best allies can be conduits for foreign steel from China or elsewhere."
The 25-percent tariffs on global steel imports were put in place by Trump last year and became effective March 23, 2018. He claimed that such tariffs were necessary for natural security and turned to Section 232 of the Trade Expansion Act of 1962. He imposed a "25 percent tariff on imported steel and 10 percent on imported aluminum."
The start of international trade wars
Their imposition was initially delayed for some trading partners and resulted in a brief three percent stock bump for U.S. Steel while the Dow fell around 200 points on concerns of a trade war. Once fully implemented by June of last year, a strong response was felt from the European Union, Canada, and Mexico. These nations put a variety of tariffs on U.S. goods in place essentially implementing the feared trade war.
Canadian Prime Minister Justin Trudeau was particularly vocal at this time, attacking the claimed reasoning for the tariffs as an "affront to the longstanding security partnership between Canada and the United States." Given that the U.S. is the top steel importer in the world, the tariffs were seen as having an extreme effect on foreign suppliers, and both the tariffs and the international response negatively affected a wide range of U.S. industries.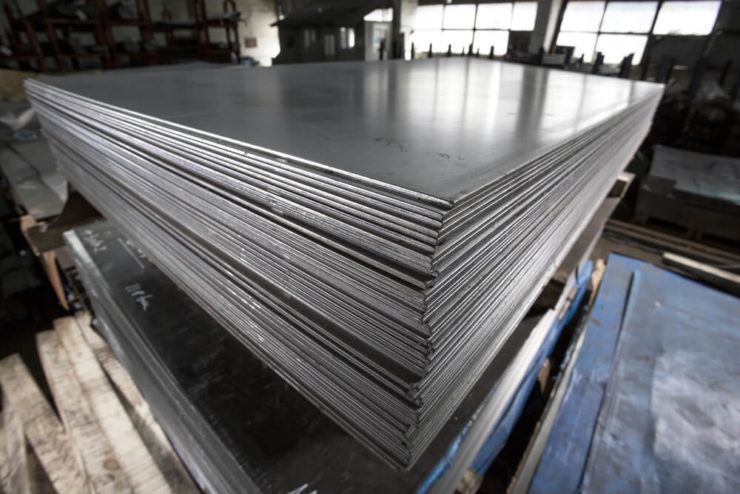 Markets not buying steel's argument
While there was an initial positive reaction, the stocks of Nucor (NYSE:NUE), U.S. Steel (NYSE:X), ArcelorMittal (NYSE:MT) and Commercial Metals (NYSE:CMC) all have since fallen. Most noticeably, U.S. Steel dropped 60 percent from March 2018 to January 2019. As noted by the Council on Foreign Relations, steel-producer stocks taken as a whole dropped 22 percent during that period while, in contrast, the S&P 500 index dropped only three percent.
The biggest drops were seen when Trump released lists of products affected by his China tariffs most of which were intermediate goods. These tariffs were expected to raise prices from American firms while reducing output and hurting sales. This outcome was expected to lead to reduced domestic purchases of steel and markets reacted accordingly.
Broad industry opposition to tariffs
Numerous efforts have been made to eliminate the tariffs. A group of U.S. steel importers challenged the tariffs on the grounds that use of Section 232 itself "violates a constitutional prohibition against transfer of powers." However, the U.S. Court of International Trade recently maintained that Trump's use of the law was constitutional. This decision also clears the way for the possible imposition of tariffs on automobile imports for the same claimed reasons of national security.
A broad range of auto industry groups are working together against both steel and aluminum tariffs as well as possible tariffs on autos and auto parts. These groups include "automakers, dealers, parts suppliers and aftermarket companies alike." Months of lobbying have already occurred and this ad hoc coalition is now stepping up its efforts.
Steel and aluminum tariffs are estimated to have raised auto production costs on average by $400 per vehicle strongly affecting the industry's ability to compete globally. The Center for Automotive Research estimates that a possible 25 percent tariff on auto and parts imports could raise consumer prices dramatically. The costs of imported vehicles could increase by as much as $6,875 each and domestic autos could have a $2,270 increase per vehicle. The subsequent reduction in sales is estimated to lead to a loss of over 700,000 U.S. jobs.
Even Republicans are opposing tariffs
Republican senators are becoming more vocal in their opposition to Trump's tariffs. With a renewed free trade agreement with Canada and Mexico now in jeopardy, Sen. Charles Grassley spoke out against both current and future tariffs. As he noted, the "agreement for Mexico, Canada, and the United States is supposed to be a free trade agreement" but with "tariffs in place" there is no free trade agreement.
(Featured image by Iam_Anupong via Shutterstock)