CEO Spotlight: Terry Gou of Hon Hai Precision Industry
Terry Gou is often compared to U.S. President Donald Trump due to their work ethics, money, business mindset and lavish lifestyle.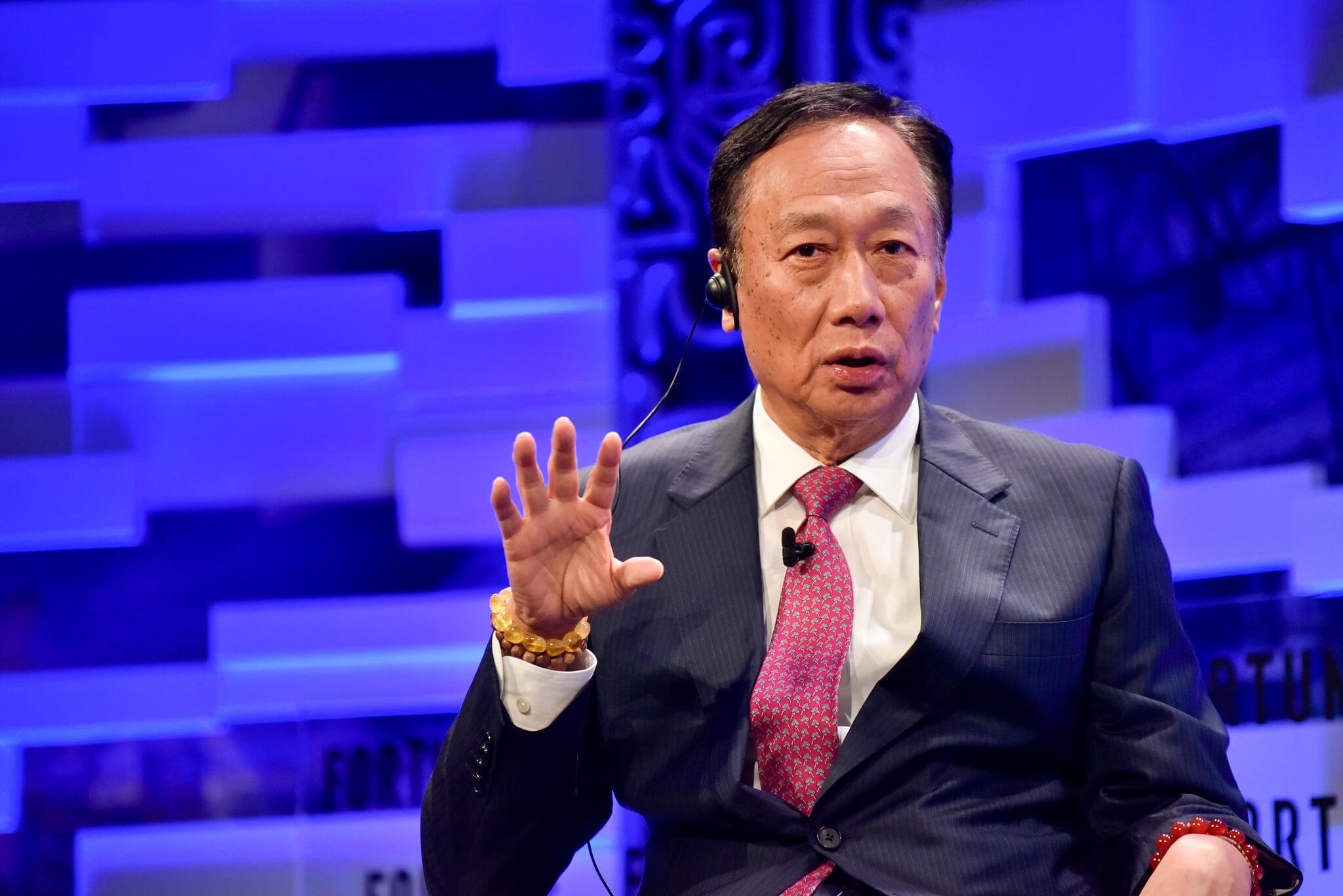 Terry Gou is one of the wealthiest men in Taiwan. He is the mastermind behind Hon Hai Precision Industry Co. Gou's unique leadership makes him one of the global game changers of 2016 and lands him on the 71st place in Forbes' Powerful People list two years ago. Read on to learn more about him.
Brief background
Terry Gou was born in Banqiao, Taipei County, Taiwan. His father served as a police officer. Both his parents lived in China's Shanxi Province until they had to flee to Taiwan in 1949.
Terry has two siblings, namely Tai-Chiang Gou and Tony Gou, who have also made a name for themselves as businessmen. He is known as the "Donald Trump" of Taiwan due to similarities with the U.S. President: both of them are savvy businessmen, have business empires and are married more than once. He married Serena Lin, and they were together for almost 30 years. Unfortunately, their marriage was cut short because of Serena succumbing to breast cancer in 2005, according to Taipei Times. He later married Delia Tseng in 2008. He has five children, two from his first marriage and three from his current wife.
Early career
Gou first worked in a rubber factory after finishing his college education. He was also employed at a medicine plant. At a young age of 24, he already knew the value of hard work and persistence.
The biggest break of his career happened in 1974 when he established Hon Hai. The company is more popularly known globally as Foxconn and is now the world's top manufacturer of Apple's iPhones and iPads. At its inception, Terry only had $7,500 worth of startup money and 10 workers in Hon Hai, and the company initially delved into making plastic parts of television sets.
An offer from Atari to make console joysticks started everything. Back then, he had to push himself hard to make everything work, including risking himself getting jailed for coming to company parties uninvited in hopes of making a deal. Because of this, he has gained a reputation of a driven salesman who would do anything to succeed.
The success of Hon Hai
In 1988, he built his factory in Shenzhen, and it has evolved into a big factory which offers housing, dining and medical care for workers. One of Hon Hai's earliest client was Compaq, and in 1996, the company was commissioned to make chassis for the latter's desktops.
In 2016, Foxconn acquired Sharp Corporation, making it the first foreign takeover of a Japanese company. It initially purchased a 10 percent stake—worth $806 million—in the latter in 2012. After Sharp's acquisition, it also bought Nokia mobiles.
Last year, The Japan Times reported that Hon Hai also expressed interest in acquiring Toshiba, but it faces stiff competition from KKR & Co. and Bain Capital. Hon Hai spokesperson Louis Woo believes they have an edge due to the support of Apple, SoftBank Group Corp. and Sharp Corp. "We are offering something that I don't think anyone can refuse," Woo added.
Right now, Hon Hai employs more than 1.2 million people. Its clients—aside from Apple—are IBM, Compaq, Nintendo, Nokia, Sony and Microsoft.
Lavish lifestyle
Gou certainly knows how to enjoy his success. Daily Mail reported that in 2002, he bought a castle in the Czech Republic for $30 million. He also owns three private jets, including the G650ER model. The billionaire CEO also owns several properties in Taiwan's most opulent residential areas.
Political ambition
Gou remains a popular figure in his own country, and he is not one to shy away from speaking his mind, especially in political matters. Not a few believe he is running for the presidency in 2020, but his group clarified that Gou has no intentions to do so.
Despite the denial, poll results later revealed that 62 percent of respondents would pick Gou as president compared to 24.3 percent that would support current president Tsai Ing-wen.
Achievements and philanthropy
Terry was included in Forbes' list of wealthiest billionaires in the tech industry last year. He ranked 23rd with $10.2 billion that time, joining fellow Taiwanese tech tycoons Barry Lam of Quanta Computer Inc. and Scott Lin of Largan Precision Co. Bill Gates, Jeff Bezos and Mark Zuckerberg unsurprisingly topped the said list. Harvard Business Review also hailed Gou as top CEO in Taiwan in 2006.
When he lost his first wife to breast cancer, Gou vowed to donate $454.54 million to National Taiwan University for bioengineering projects and to build a cancer hospital, per Forbes.
Gou also plans to donate 90 percent of his wealth to charitable organizations. The Asian Philanthropy Forum reported that after the announcement, he received favorable comparisons to fellow tech billionaire Bill Gates and successful businessman Warren Buffett as the two entrepreneurs also donated a huge sum of money to charities.
(Featured image by Stefen Chow via Flickr. CC BY-NC-ND 2.0)