The American bourbon boom
The numbers recorded by the American bourbon industry resemble that of other gigantic ones, statistics that one would not typically associate with the spirit industry.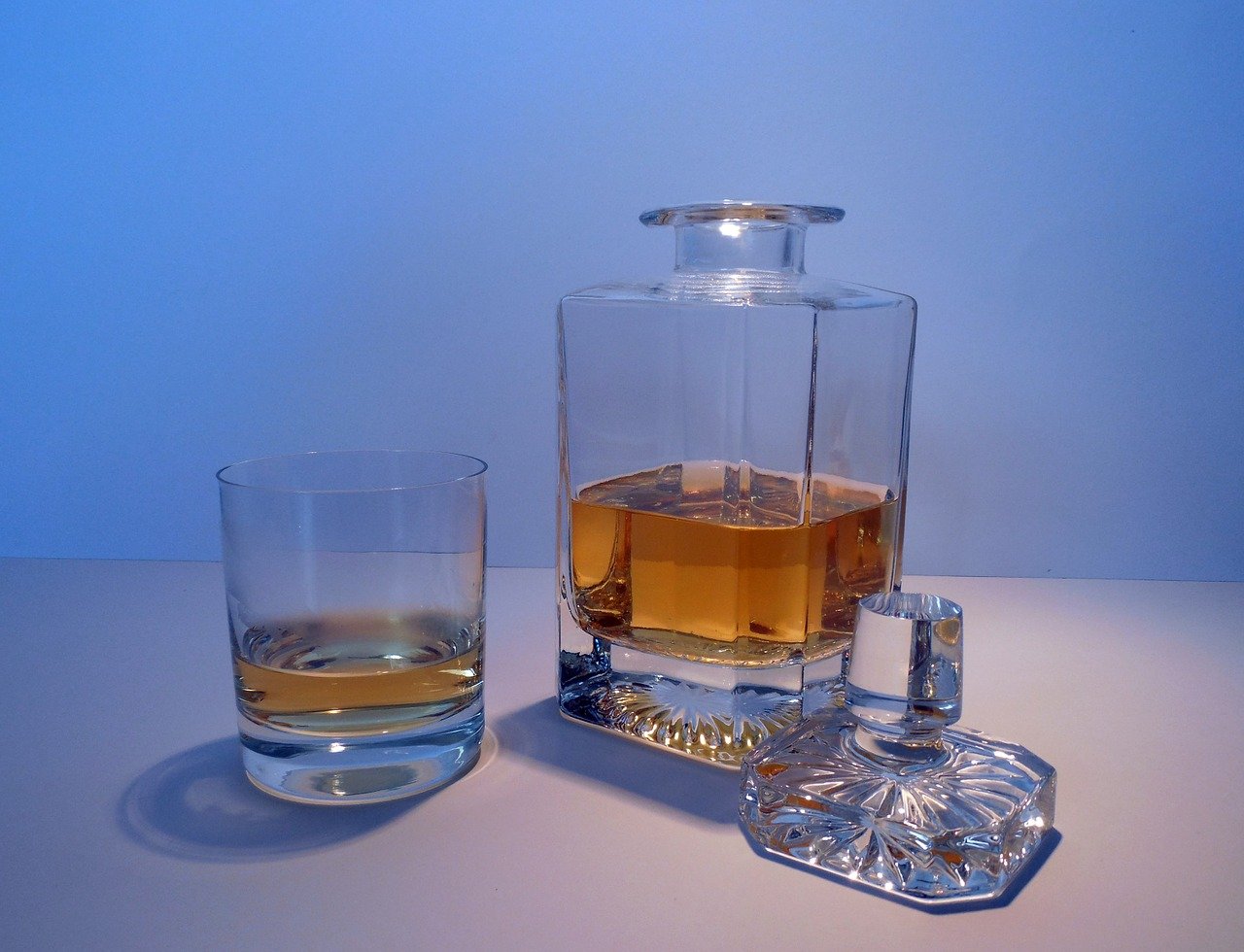 The Bourbon Boom, a global phenomenon that is intrinsically American, a buzz phrase that seems more fitting for a literary era than an essential occurrence in the liquor industry, remains a propitious idea amongst distillers of all sizes, be they artisanal and small, established and behemoth.
In the '90s, "bourbon" was an alien term to those who were bartending in Berlin or Tokyo or Geneva, and one had to explain that it was actually "whiskey" after realizing that, abroad, it wasn't really a colloquial word for what Americans used to order back home. Even in the early years of 2000s, American whiskey was suffering from weak sales and underinvestment, despite the fact that bourbon had already made several international appearances, thanks to giant brands' exportation prowess. Everything has changed, bourbon is no longer the American whiskey your grandfather used to drink, but a standalone term for "great whiskey," and is amongst the coveted drinks on Wall Street and other high-end places in the United States.
Since 2009, sales of American whiskey—which is comprised mostly of artisanal distilleries across the country—has soared by up to 40 percent, which many experts (including those from Euromonitor) believe as an outstanding feat, especially because bourbon was almost nonexistent within the past thirty years. The US export numbers have skyrocketed as well: the exportation sales of $1 billion that America delivered in 2013 was actually over 300 percent better than in 2002, when local distillers exported only $376 million-worth of bourbon.
According to American Distilling Institute (ADI), 45 states had their own local distilling industry, which was a great improvement from 2005's dismal 12. Experts' prediction of a 100 percent rise from 250 distillers in 2011 appeared to be miniscule an outlook when ADI stated that the 623 distilleries in the US today is expected to grow in number to 750 before the year ends. These numbers also show that the craft distillery renaissance isn't just materializing in particular states. All over America, there is a craft distillery that is contributing to the growing export and local distribution sales of the great American whiskey they call bourbon.
While the boom centers in Kentucky, local distilleries from different states are making a name for its unique and sometimes eccentric bourbon. In Portland, Eastside Distilling Inc. (OTCQB:ESDI)'s handcrafted Burnside Bourbon has earned approval and praise from MicroLiquor Spirit Awards and the much-revered Beverage Tasting Institute for its exceptional taste and quality. Virginia's very own Abraham Bowman has been successful in winning many critics' palates through its Double Barrel Bourbon, while Hudson Valley's Hillrock Estate is gaining positive reviews for its Aged Bourbon since no commercial distiller has ever made whiskey through the solera method, in which fruit juices are subjected to centuries-old process involving marrying fortified liquids of various ages. The Texan bourbon from the Garrison Brothers made news not only when its first became available outside the state, in New York and Arizona in particular, but also because of its owners' blatant blind taste challenge against Kentucky and Tennessee bourbons, stating that their own products are better.
Eastside Distilling on Good Day Oregon the Perfect Martini
Boom means prosperity, and prosperity suggests real growth in all aspects. The bourbon explosion has paved the way for newer jobs for Americans, not only in the distillery sector, but also those in agriculture and tourism segment. Thanks to new innovative craft distillers, good-ol'-bourbon is getting tastier, and more eccentric than existing bourbons on the market. Even barrel makers are benefiting from this decade-long boom, which is now at 36 percent increase in the past five years, as more craft distilleries spring up every day across the US. Moreover, behind the 700 craft distilleries' inception are the restaurateurs, bar owners, critics, bourbon lovers, cocktail enthusiasts, locavores, and mixologists who are willing to scour every town to spot the difference between each distiller's uniqueness or just fascinate themselves with these distillers' promises. Such, in turn, heats up the tourism sector. Every state has come to a point that they seem to be required to put up their own distillery district—e.g. in Portland it is actually called "Distillery Row"—to either organize their distillers or alleviate the tourists' difficulties in finding the best spirits in town. Indeed, in Kentucky alone, a joint analysis commissioned by the Kentucky Agricultural Development Fund and the Kentucky Distillers Association revealed that employment in the distilling industry has improved from 3,103 employees in 2010 to about 3,850 this year. These jobs also include those outside the distillation factories and offices such as barrel-making, farming, and tourism, among others.
But perhaps amongst the lesser known niceties about the boom is how it has created a balance in sexuality. A lot of spirit lovers are unaware that behind many great spirits in the world are actually women, who are managers, owners, or masters of their respective firms. Joanne Moore, for example, is the master distiller of UK's Bloom London Dry Gin, while Melanie Asher is the brain behind the popular Peruvian distillery Macchu Pisco, the same way with Katia Espirito Santo who owns Brazil's Avua Cachaça. Sonja Kassebaum and Laura Dierks, executives at Chicago's North Shore Distillery and Brooklyn's Van Brunt Stillhouse respectively, are only two of the many women in the country who serve as the nucleus of their own liquor manufacturing company. There's also a study conducted by Whiskey Women author Fred Minnick that bourbon is no longer a drink for the big boys, that women are beginning to love it the same way they love wine, and chocolates. Thirty-seven percent of whiskey lovers in the country are actually represented by ladies.
What experts, connoisseurs, and bourbon lovers want to make sure is that this boom must stay competitive and be maintained—history has it that even flourishing industries risk the chance of falling flat. As everyone knows, before the boom occurred there were thirty years of bourbon obscurity, and this alone serves as a perfect reminder. But perhaps the sobering fact is that America needs to embrace this growing industry and ensure the boom lasts – generating revenue, creating new jobs, all the while producing exceptional bourbon for generations to come.
—
This article may include forward-looking statements. These forward-looking statements generally are identified by the words "believe," "project," "estimate," "become," "plan," "will," and similar expressions. These forward-looking statements involve known and unknown risks as well as uncertainties, including those discussed in the following cautionary statements and elsewhere in this article and on this site. Although the Company may believe that its expectations are based on reasonable assumptions, the actual results that the Company may achieve may differ materially from any forward-looking statements, which reflect the opinions of the management of the Company only as of the date hereof. Additionally, please make sure to read these important disclosures.