The DOD's Latest AR and VR Wishlist Is Great News for Firms Like XRApplied
An aging population is bringing about a skills shortage in the workforce, leading some companies to turn to AR technology that firms like XRApplied are producing. With the ability to observe the world and overlay information directly into it, AR has the power to bring workers up to speed with complex tasks, enabling them to do work that would normally have required lengthy training.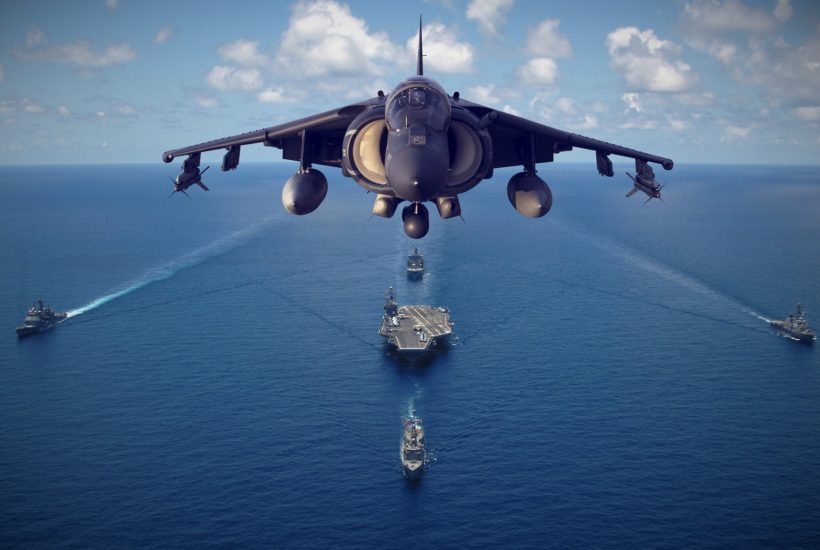 Department of Defense (DOD) CTO and head of the Innovation Steering Group, Heidi Shyu, announced on Tuesday that the DOD should be looking to the civilian VR industry for its next generation of virtual and augmented reality (AR and VR) innovations. The announcement comes as the group looks to adopt a range of VR and AR technologies adapted to what it calls "distributed operations" or, in more common terms, low bandwidth environments.
While the DOD is already relatively advanced in its adoption of AR and VR technologies, its current capabilities are limited to high bandwidth environments. This makes its current VR and AR systems ill-suited to many real-world field scenarios, which are often conducted in hostile, remote locations where necessary infrastructure is either non-existent or cannot be relied upon.
The DOD's Current VR and AR Capabilities
Notable amongst the DOD's existing efforts to bring augmented and virtual reality into its technological capabilities mix are numerous existing partnerships between two of its agencies, the Army and the Airforce, and technology firms Microsoft (NASDAQ: MSFT) and Red6, respectively.
As the developer of what it calls the Airborne Tactical Augmented Reality System (ATARS), Red6 is currently providing the Air Force with sophisticated AR training systems for its pilots. In its deal, worth up to $70 million over 5 years, Red6 is providing the Air Force with technology that allows pilots "to observe and interact with synthetically generated entities superimposed on the flight helmet visor." In other words, pilots can virtually practice scenarios like engagements with hostile aircraft and air-to-air refueling operations while still flying a real aircraft.
The other notable partnership, between the Army and Microsoft, is a five-year agreement with an option for another five-year extension for the provision of 120,000 specially adapted Hololens headsets, worth up to $21.88 billion over the contract term. This partnership resulted from the Army inviting Microsoft out to one of its boot camps in 2019, where Microsoft's engineers learned about navigation and maneuvering in the field. From this, Microsoft proposed its headset as a tool that the Army could use to increase the situational awareness of its troops.
Hololens Served as a Solid Proof of Concept for Greater Civilian Technology Adoption
The success of the Hololens program served as a perfect pilot example of the role that civilian technology can play in enhancing the DOD's agencies' capabilities, and is perhaps one of the primary enablers for Shyu's new civilian tech-focussed approach to advancing innovation in the group.
As the DOD looks to deepen the integration of AR and VR into the daily operations of its troops and technicians, Shyu is particularly keen on holding up the gaming industry as a major source of potential innovation. Here she notes, "AR/VR and live training … is really maturing by the gaming industry." She added that she wants "to be able to leverage the commercial tech that is out there."
DOD Says Gaming, but Look Deeper in the Tech Stack
With the DOD now willing to look beyond the usual range of military-focused contractors that have traditionally served as external suppliers of technology and equipment, this puts firms that have readily applicable technologies into a strong position to gain major contracts in the coming years. However, while Shyu may have pointed to the gaming industry as an example source of innovation, don't expect to see makers of games like Fortnite suddenly pairing up with the Navy, Army, or Air Force. At least, not without making major adjustments to the structure of their businesses.
The reason for this is that, while gaming serves as a prime example of the sort of technology the DOD will be adopting, it is the technology upon which games are built that is of real interest. As an example, for decades now, a large majority of games have been built on top of so-called game engines (e.g., Unreal Engine). Often, the work of gaming studios focuses more on things like programming the game logic (i.e., the rules of the game), creating three-dimensional worlds, and developing narratives than they do on optimizing things like physics engines and the underlying technology powering 3D asset creation.
In reality, this underlying technology is what the DOD is primarily interested in and, for this reason, there are a limited number of firms that we should expect to see as frontrunners for major contracts. These firms, which are predominantly focused on innovation deeper in the AR/VR tech stack, are those like XRApplied (CSE: XRA), who aren't necessarily gaming-focussed companies.
XRApplied's Leading AR and VR SDKs and APIs Are What the DOD Is Really Interested In
The important thing to understand here is that any technology that we use is generally the result of a stack of several technologies piled on top of each other. As an example, the machine code that runs the computer was originally generated by a compiler, which itself was instructed by human-readable code — or what we generally call programming languages. This stack of technologies only grows deeper as systems become more sophisticated — e.g., the physics engines that power games are rarely built in-house by gaming studios. The result of this whole arrangement is that new development can progress far quicker than if engineers were strapped to workstations where they sat punching in ones and zeros.
This is why companies like XRApplied are so well-positioned to garner major contracts as a result of the DOD's new focus on commercial technology. As a developer of several leading technologies that enable rapid and scalable AR and VR development and asset creation, its proprietary tools — that are already unlocking a vast array of enterprise and gaming applications — are precisely the kind of civilian tech the DOD is targeting.
Another major advantage XRApplied has here will be its heavy focus on creating platform-independent technology that is already well-adapted to both low-bandwidth environments and low-powered hardware. An example here is its AR Balloon Pop Fun Learning game, which can be run by a wide array of low-powered mobile computing devices and operate with minimally connected devices. With the only post-setup data connections required being both infrequent and low-bandwidth in nature.
Of course, Balloon Pop Fun Learning was built upon the aforementioned SDKs and APIs that XRApplied uses in-house, which is why this is of major interest to the military. It means the technology is ready to be deployed in a diversity of scenarios and can be done so in a rapid manner requiring a minimum of customization. This is exactly what the DOD is looking like it's ready to order.
—
(Featured image by flutie8211 via Pixabay)
DISCLAIMER: This article was written by a third party contributor and does not reflect the opinion of Born2Invest, its management, staff or its associates. Please review our disclaimer for more information.
This article may include forward-looking statements. These forward-looking statements generally are identified by the words "believe," "project," "estimate," "become," "plan," "will," and similar expressions. These forward-looking statements involve known and unknown risks as well as uncertainties, including those discussed in the following cautionary statements and elsewhere in this article and on this site. Although the Company may believe that its expectations are based on reasonable assumptions, the actual results that the Company may achieve may differ materially from any forward-looking statements, which reflect the opinions of the management of the Company only as of the date hereof. Additionally, please make sure to read these important disclosures.