The Potential of this Augmented Reality App Will Floor You
On first viewing, XRApplied's Augmented Reality (AR) flooring app is an unquestionably useful app. Allowing you to trial an endless array of flooring options in real-time all whilst measuring the surface area of your floor, it's time-saving and exceptionally convenient. But scratch the surface a little and you'll find an app brimming with potential that far exceeds its surface-level presentation.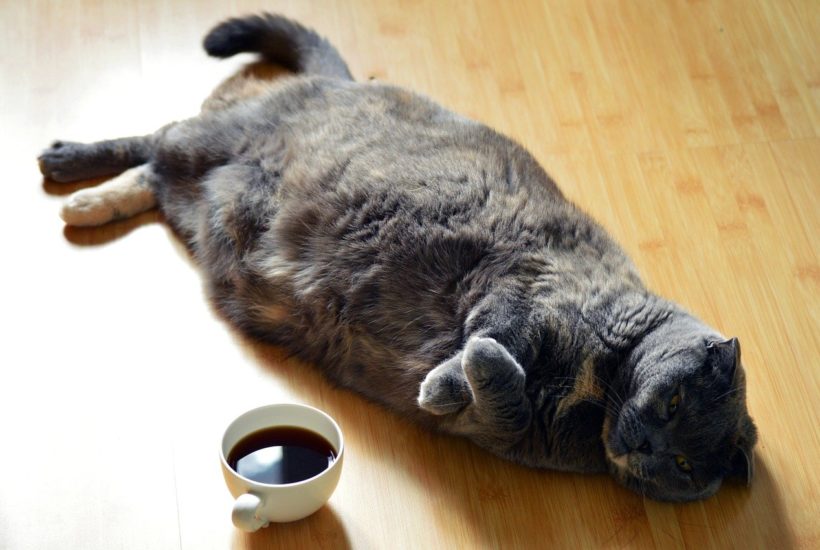 Sometimes, the greatest innovations spring forth from the simple combination of a couple of straightforward ideas. To illustrate, let's take two of them. The first idea is the basic principle of trying something out. The second is the idea of measuring something.
Nothing revolutionary in either of those ideas, is there? After all, we've been doing them for as long as history can recall. And their modern iterations, brought into the realm of Augmented Reality (AR), don't do much to expand on the world of human achievement.
But what happens when we combine them into a tool where previously unbeknownst synergies are unlocked? What new world of possibilities will open up? That's what we're going to look at today.
The Product of Two Simple Augmented Reality Ideas
Our exploration begins with the introduction of XRApplied's (CSE: XRA) humbly named AR Flooring App—an app leveraging the power of augmented reality to enable consumers to try out different flooring options in real-time.
If you don't like the color of your carpet but can't decide what to replace it with, try out various options right in your own home using the app. You can even test what replacing carpet with floor tiles or floorboards would look like.
In addition to this, the app also provides surface area measurements of the room, allowing you to quickly estimate how much it will cost to purchase the required amount of materials to redo your floors.
Simple. On the surface, at least.
A World of Convenience, Unlocked
The true power of this app isn't immediately revealed by the easy-to-use consumer-facing exterior. Yes, this plays a part in its success potential—a hard-to-use app will never get traction with consumers. However, the real power is only unlocked once we scratch past the surface.
Immediately, while our focus is on user convenience, we can begin to see the additional advantages this app brings. To start with, flooring products are notoriously difficult to shop for. Besides the multiple trips to numerous physical stores to see what's out there, there's also the sheer impossibility of trying options out as we can with clothing—a real shame given that clothing is, often, much less of an expensive and time-consuming commitment than renovating a floor.
But while this is all well and good, these consumer benefits are still only scratching the surface of this app. It's not until we begin to look a little deeper and focus on the business side of it that our eyes will really begin to pop.
Leveraging Consumer Convenience to Gain Penetrating Business Insights
To understand the revolutionary potential of XRApplied's Augmented Reality Flooring App, we first have to look at the untold volumes of data it can collect.
To begin with, it can provide valuable analytics about what products customers are browsing. Much like browsing habits are leveraged today to drive business decisions and retarget advertising, XRApplied's AR Flooring App can also provide insights into what customers are browsing.
But it doesn't stop there, as the range of additional data XRApplied can collect above and beyond what can be collected in a browser is astonishing.
Take, for example, dwell time. Currently, web analytics can only tell us how long a potential customer spent looking at something on a per-page basis. This is useful, but as there isn't anything to encourage the consumer to 'play' with the page, it's also unreliable as an indicator of purchase intent. Instead, all the customer is doing is reading the text, looking at the photos, and reading the reviews. If the text for a product they don't want to buy is longer than the text of the product they do want, they can still end up spending more time on the page of the product they don't want. AR play, however, is not prone to this. A potential customer is not going to dwell longer because of other complicating factors like text length.
Additionally, motion capture data from augmented reality can be used to gauge emotional response, providing a reliable indicator of how much a customer likes or dislikes a product. This does sound far-fetched, until you see the research backing up the potential of mobile sensors for multi-modal emotion recognition.
And let's not forget the surface area measurements the app can also capture. That is where the real power gets unleashed.
XRApplied is Building an AR-Enabled Supply Chain
Combining captured surface area measurements with deep purchase intent insights, companies leveraging XRApplied's technology find themselves with a supply chain solution more powerful than anything we've seen before. That is, by directly plugging everyone from the shop floor to the manufacturer directly into the customer's own home, a new era of JIT (Just In Time) inventory management is unlocked.
Now, instead of attempting to forecast future stock demand months in advance so there is time to push inventory into supply chains, manufacturers can respond in real-time to consumer demand. This will drive unimaginable efficiencies, reduce lead times and, ultimately, change the face of the industry as we know it.
Not bad for a couple of simple ideas, hey?
—
(Featured image by Islandworks via Pixabay)
DISCLAIMER: This article was written by a third party contributor and does not reflect the opinion of Born2Invest, its management, staff or its associates. Please review our disclaimer for more information.
This article may include forward-looking statements. These forward-looking statements generally are identified by the words "believe," "project," "estimate," "become," "plan," "will," and similar expressions. These forward-looking statements involve known and unknown risks as well as uncertainties, including those discussed in the following cautionary statements and elsewhere in this article and on this site. Although the Company may believe that its expectations are based on reasonable assumptions, the actual results that the Company may achieve may differ materially from any forward-looking statements, which reflect the opinions of the management of the Company only as of the date hereof. Additionally, please make sure to read these important disclosures.