The secret formula to achieve business success
Every business is moving toward creating more than one mobile app for their business. Let's see how mobile apps help industries to succeed.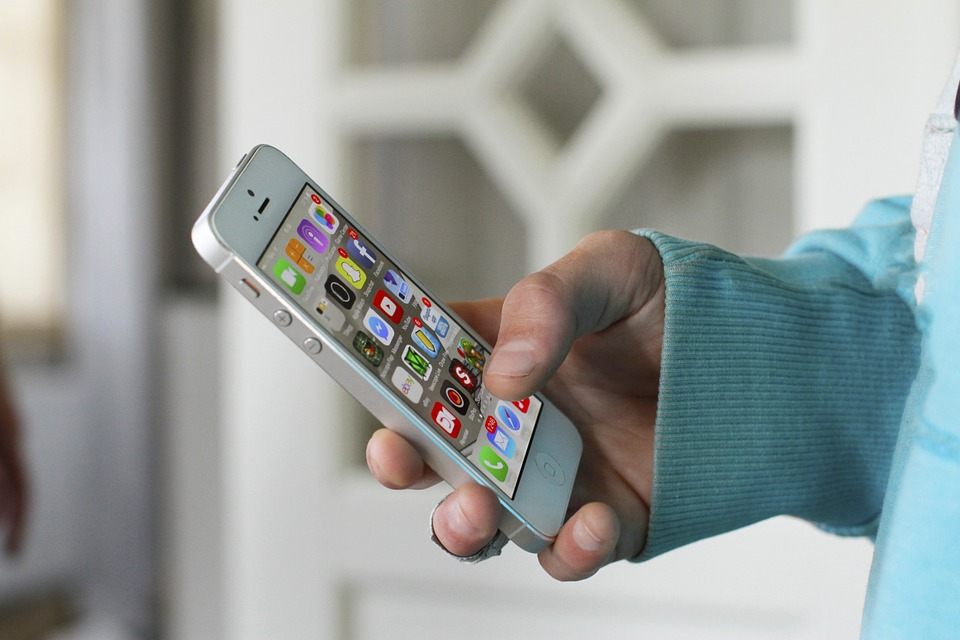 As residents of planet Earth, our day starts with a sunrise and ends with a sunset. So, the first thing that we should see in the morning is the sun, and the last thing that we should see is the moon. But, with the rise of smartphones and tablets, the first thing that we see in the morning is a phone, and the last thing that we see at night is a phone!
The reason for this attachment is not with the device but the apps that keep us excited to access them again and again. At first, I thought it was some addiction. Soon I realized that mobile apps had become the necessity to sustain in this fast-changing world. Businesses understand this fact well. Hence, all enterprises are rushing to build interactive and robust mobile applications.
"Mobile is the future and there is no such thing as communication overload" — Eric Schmidt, Former Chairman of Google and Alphabet Inc.
Mobile apps are the heart of any business. They enable connectivity between businesses and their customers 24/7. According to Gartner Report, the annual mobile phone sales are going to touch 2.1 billion by 2019. It means that any business around can expect at least 2.1 billion more customers in 2019 provided they have a mobile app. Speaking of mobile apps, Statista claims that by the end of 2018, the mobile app revenue will be approximately $88.3 billion with a staggering 205.4 billion app downloads worldwide.
Enterprise mobility solutions immensely help businesses to expand their brand, improve customer engagement, increase ROI, enhance visibility and grow sales. Looking at all the benefits, every industry is moving toward creating more than one mobile app for their business. Let's see how mobile app development helps these industries to climb the ladder of success.
Benefits of Mobile Application to Diversified Industry Domains
1. Retail and e-commerce
One of the most affected industries by mobile apps is retail and e-commerce. The most significant benefit of an app that could provide a retailer is they can continuously stay connected with their customers. It improves customer experience as they can now shop any time, anywhere.
A mobile app helps to increase sales as retailers can show offers and discounts on the app itself. The app offers personalized shopping experience, which can attract new customers and increase sales. Bring your customer engagement to the next level using the latest technologies like IoT, augmented reality, virtual reality, big data, etc., in the mobile app.
2. Healthcare
The healthcare industry is facing positive transformation with the help of mobile apps. Mobility solutions can benefit both hospitals as well as private practitioners. They help patients to connect with their doctors any time. Hospitals have improved patient management and staff management with the help of mobile apps. They help save the time for patients as they can book the appointment online and immediately. They also reduce the rush in the premise as doctors can now prescribe medicines to patient's general diseases on the app so that patients do not have to visit their doctors all the time.
3. Food Service Distribution
Foodservice distribution was a separate business until mobile apps came into the picture. It has consolidated food distribution business from inside out. The platform enables distributors to save time as they can now receive buying alert from food vendors such as restaurants, hospitals, school canteens, etc. through an app. It helps food distributors expand business across the country.
The platform centralizes the process of distribution by connecting all food vendors to the distributor directly. It also ensures on-time delivery of food and non-food products through live tracking of shipment. Mobility solutions can increase the productivity by streamlining the process of food distribution.
4. Education
Enterprise mobility solutions have increased the productivity of the entire education system. Every school has started to build a platform which connects students, teachers and parents. The app helps improve the learning experience of students by offering them online lectures and tutorials. It also enhances the credibility of the schools as parents and teachers can always stay connected and share their thoughts. The app can also help schools improve marketing by attractively showing the amenities.
5. Travel and Tourism
Embracing mobility, tours and travel agencies have made the whole travel booking process seamless. The app helps agents to increase their reach across the country. Booking agents can now attract more customer by running multiple marketing campaigns simultaneously on the app. They can increase sales by sending personalized discounts and offers based on user preferences.
Easy-to-use UI can enhance user experience and encourage them to visit the app again and again to make a booking. App analytics give them the smallest piece of information required to take their next business decision. It helps them to pave the path to business success.
6. Logistics and Transportation
Mobile app increases the operational efficiency in the logistics business. It improves the safety of the shipment by tracking the fleet live. It increases business efficiency as the management and maintenance of the vehicles become easier.
Mobile apps are a boon for on-demand cab service providers as well. It streamlines the process of cab booking and controls the vast network of drivers and customers. The app helps improve company performance by allowing customers to share ratings and reviews about each driver and ride.
7. Manufacturing
Manufacturers have improved production planning and operations with the help of mobility solutions. Mobile apps can optimize the factory performance as they can access all the information from smartphones. Production units can improve the quality of products by tracking workers' performance. Mobile apps increase the efficiency of the machinery and alert the maintenance staff in case of any machine break down. The app helps enhance the customer experience by offering improved supply chain management.
Uniqueness is the key to any business success. Mobility solutions not only enhance consumer experience but also change the business style. Mobility solutions empower productivity, cost-efficiency and reliability. So, to keep your customers aware of your brand, you have to stay connected to them and keep promoting your products and services to the target audience. Mobility solutions have changed the face of many enterprises, what about you?
—
DISCLAIMER: This article expresses my own ideas and opinions. Any information I have shared are from sources that I believe to be reliable and accurate. I did not receive any financial compensation in writing this post, nor do I own any shares in any company I've mentioned. I encourage any reader to do their own diligent research first before making any investment decisions.