This US city is 'the most beautiful place on Earth'
Enjoy a lot of outdoor activities like hiking and skiing set in a beautiful landscape. If it's too out-of-reach, there are options as well.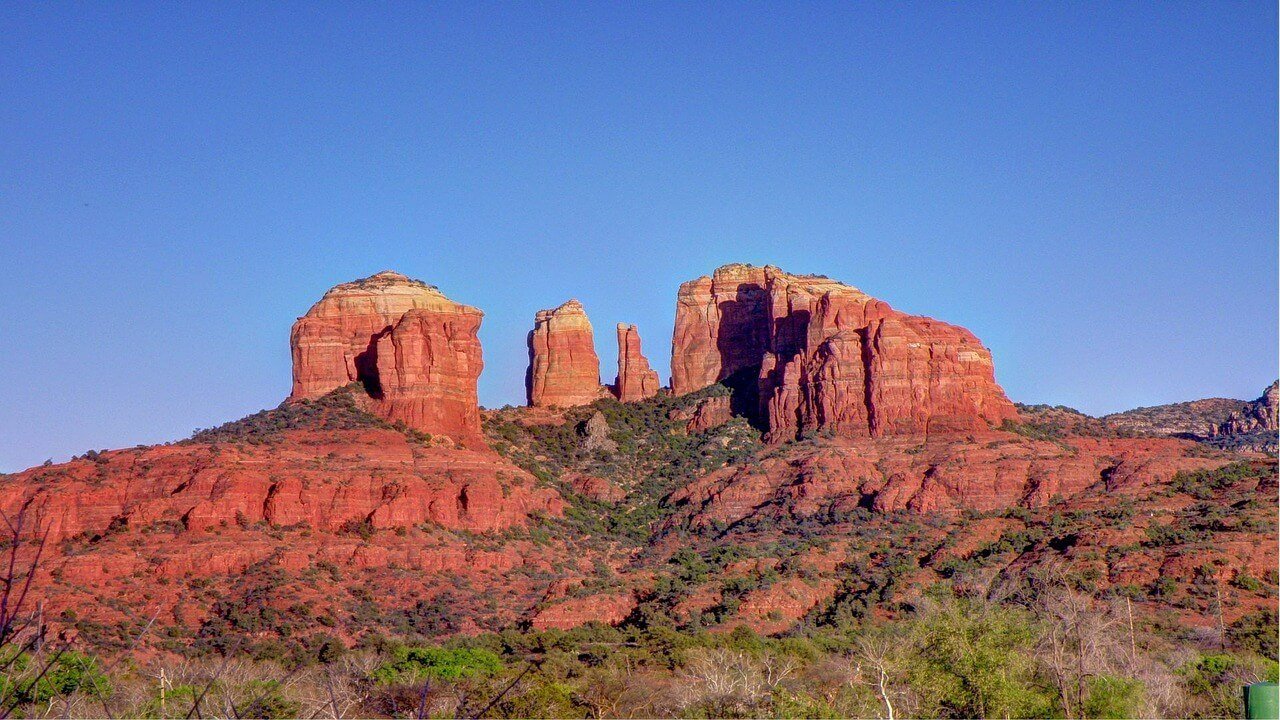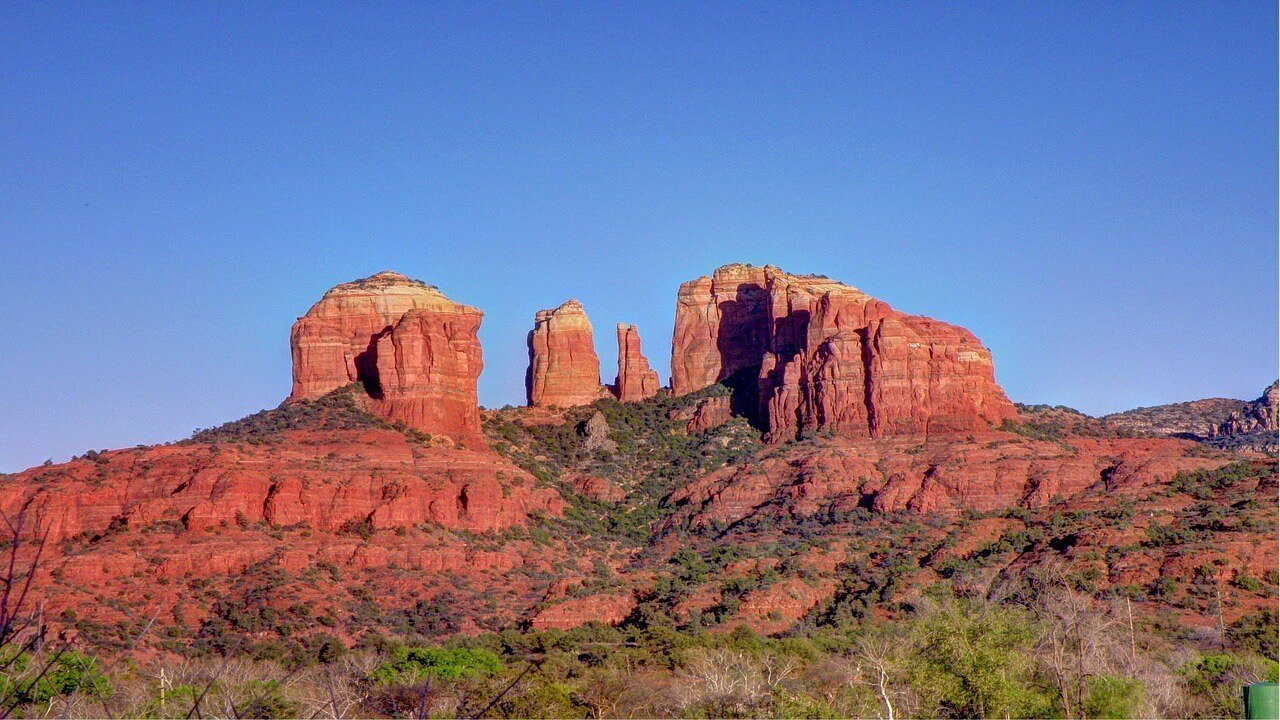 Sedona, Arizona, calls itself "the most beautiful place on Earth," and that may be true. But if it is, then it shares the title with several other destinations.
I know because I'm in Sedona now—and wow, it is gorgeous! But it's not alone. There's beauty everywhere. And it's not just in the places where you'd expect to see it, like the Great Barrier Reef, Machu Picchu, or Buddhist temples such as Mahabodhi or Shwedagon Pagoda. When you're on the road with your family, finding beauty isn't just an option. Sometimes, it's a necessity.
Wish you were in Sedona
What's to love about Sedona? Everything. Its red rocks—though not on the same monumental scale as the Grand Canyon's—are awe-inspiring. If you're in Sedona, chances are there's a hiking trail close by that will take you up a winding path, to an overlook that will leave you breathless with awe.
I consider Sedona's vivid sandstone monoliths to be one of the natural wonders of the world. It's not just the shapes, which emerge dramatically from the desert floor, but also the bright red color. At dawn and dusk, Sedona's red rock formations glow with energy.
We were so fascinated by Sedona that we rented a small house on the outskirts of town near the airport in July, and set aside several hours every day to explore. The first day set the tone for our entire visit. My oldest son and I ascended to the Airport Loop trail, which rewarded us with stunning views of Sedona. Finally, we arrived one of the area's famous vortexes, a mystical energy center which is said to have healing properties. The start of the trail offers a vantage point that you have to see to believe—towering rocks, mountain ranges, blue sky. It's bucket list stuff.
On our way down the mountain, a tourist asked us to point him to the vortex. Little did he realize that he was standing in it at that moment. In a sense, Sedona is one massive vortex of beauty. But I didn't want to get all poetic on him.
It happened in Sun Valley
The most beautiful place in the world can really be anywhere. Like Sun Valley last spring, where we spent two weeks watching the snow fall and then skiing on it. Idaho is a different kind of beautiful, a rugged alpine postcard-like beauty, as opposed to the UNESCO World Heritage Site kind of beauty you'll find in those top 10 lists you see online. It's something the Austrian Count Felix Schaffgotsch, who discovered Sun Valley in the 1930s, recognized. And he knew a pretty picture when he saw it. If you've ever been to the Austrian Alps, you know exactly what I'm talking about.
Appreciating the Sun Valley beauty versus Sedona or Yellowstone National Park takes some discernment. It all starts with asking your kids, "Well, what do you think?" My daughter would reply nonchalantly, "It's nice, Dad," but something tells me she'd be more impressed with the world's largest indoor water park. Lots of travel will cure that.
Looking for beauty elsewhere
You don't have to visit a place known for its spectacular scenery to find beauty. On a recent visit to Alabama's Gulf Coast, for example, we found plenty to stare at in the blue water and the white-sand beaches. I took the kids to the U.S.S. Alabama, a war machine with its own stark beauty. We visited an oyster farm deep in the bayou. You know that you haven't lived until you've tasted fresh, raw oysters from the bay. That's a form of culinary beauty that can't really be shown in pictures.
Or how about Chicago?
In 2015, we spontaneously decided to take an architecture tour of Chicago on the river. Now, I would have never called Chicago the most beautiful place in the world to visit. I suffered through a miserable summer here as a graduate student. People were literally dying during a heat wave. But from the river, Chicago is magnificent. You'll see so many styles, from Art Deco to Tudor Revival. I will never see the city in the same way, now that I've looked at it from the water.
And that's my point. Whether you're in a place where the beauty is unavoidable, like Sedona, or where you have to work a little to find it, like Chicago, you can have an aesthetically pleasing vacation.
But how? I have three easy ways. First, ask your circle of friends and family about the places they've loved. Odds are, they know what you might like, too. And I understand that some people won't be as fascinated by architecture as they will a pristine Gulf Coast beach. That's OK. Your friends will know you best.
Once you're there, ask about the prettiest places. The natives know. In Sedona, the second thing people want to tell you—after introducing themselves—is the name of their favorite hiking trail. By the way, my name is Chris, and my favorite trails are Cathedral Rock, Soldiers Pass, and West Fork.
And finally, get creative. You might have to drive a distance to find the beauty, but it is always there. The world is filled with beautiful places. You can find the most beautiful place on Earth to visit and you can take a vacation there. It's as simple as being curious.
—
DISCLAIMER: This article expresses my own ideas and opinions. Any information I have shared are from sources that I believe to be reliable and accurate. I did not receive any financial compensation for writing this post, nor do I own any shares in any company I've mentioned. I encourage any reader to do their own diligent research first before making any investment decisions.