5 simple tips to help you avoid startup failure
Without making a proper business plan, your startup will never become more than an idea.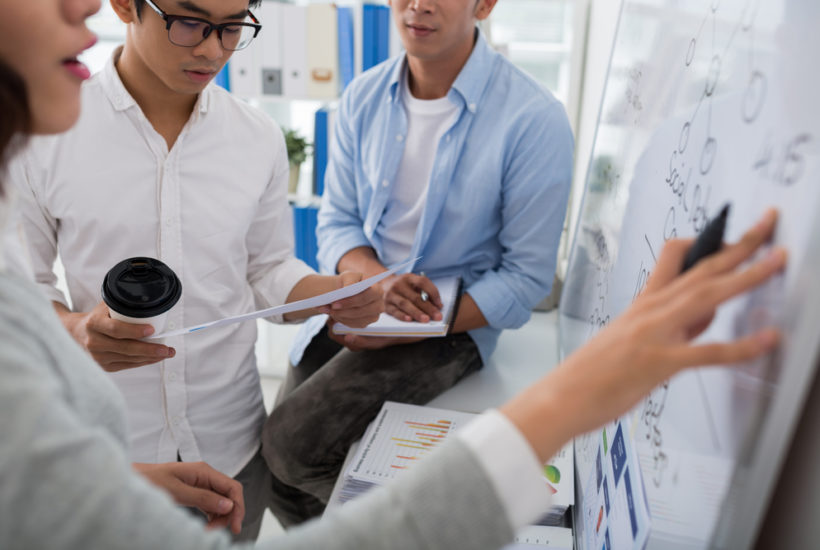 In 2017 it seems there is nothing easier than starting your own company. However, just because this trend has been made beginner-friendly, it doesn't mean it is easy.
In fact, 9 out of 10 startups result in failure, simply because their owners didn't think the whole thing through prior to the opening. With this in mind, here are few things you absolutely must do if you want your startup to have a fighting chance.
Get your private life in order
The first thing you need to prepare yourself for is the fact that you will need to work on your business 24/7. Even when things seem in perfect order, a pressing matter may emerge that requires your personal attention. These things may happen during dates, family dinners, and your kid's sports games. Because of this, you need to make sure that the people closest to you know exactly what you are getting into and that they support you 100 percent.
Choose the right name
Another thing you need to think about is finding the right name for your company. Keep in mind that this is the name you are going to put on all your business cards, products, equipment and possibly even company logo. Sometimes, making the wrong call when choosing a company name can cost you dearly, but the matters get even worse if you use the name that is already taken. This can get resolved in one of the two ways. Either you buy the name from the previous owner (the price may skyrocket once they realize how desperate you are) or you change the name. The latter one may take your branding efforts back to square one, which usually makes it a more expensive option.
Make a business plan
Without making a proper business plan, your startup will never become more than an idea. Here, you need to be as detailed as possible, especially when it comes to things like market analysis, as well as your marketing and sales. Furthermore, in order to attract the investors, you need to show them that you know what to do with their hard earned money. Finally, you should always wrap up with financial projections, so that you know what to expect in the following period.
Look for an accountant
Once the money starts rolling in, you will have so many expenses, debts, and obligations to cover that it could get incredibly easy to forget about something. Unfortunately, this is far from a minor mistake and if it happens to you it will in no time label you as financially irresponsible. The easiest way to avoid this is to find reliable accountants in time and entrust them with all your startup's finances. In this way, you will know that your books are in order at all times and will be able to focus on other issues.
Figure out the logistics
In the end, before you get a grip on things, you need to figure out the logistics. First, you need to work out what to do with your storage situation. Issues like pallet racking, warehouse optimization, and management are just some of the things you need to worry about. Furthermore, you also need to think about distribution, green disposal and even digital logistics. There are so many reliable software pieces that can help you run a more efficient operation, but seeing how they are mostly industry specific, you need to find them yourself.
The tips on this list range from abstract and emotional to completely pragmatic and rational. The reason behind this is that you really need the best of both worlds in order to make your startup succeed. Luckily, there is no reason why you need to deal with this on your own.
(Featured image by Dragon Images via Shutterstock)
—
DISCLAIMER: This article was written by a third party contributor and does not reflect the opinion of Born2Invest, its management, staff or its associates. Please review our disclaimer for more information.