3 underground mining facts you probably didn't know about
Underground mining requires huge investments but it promises better yields compared to surface mining.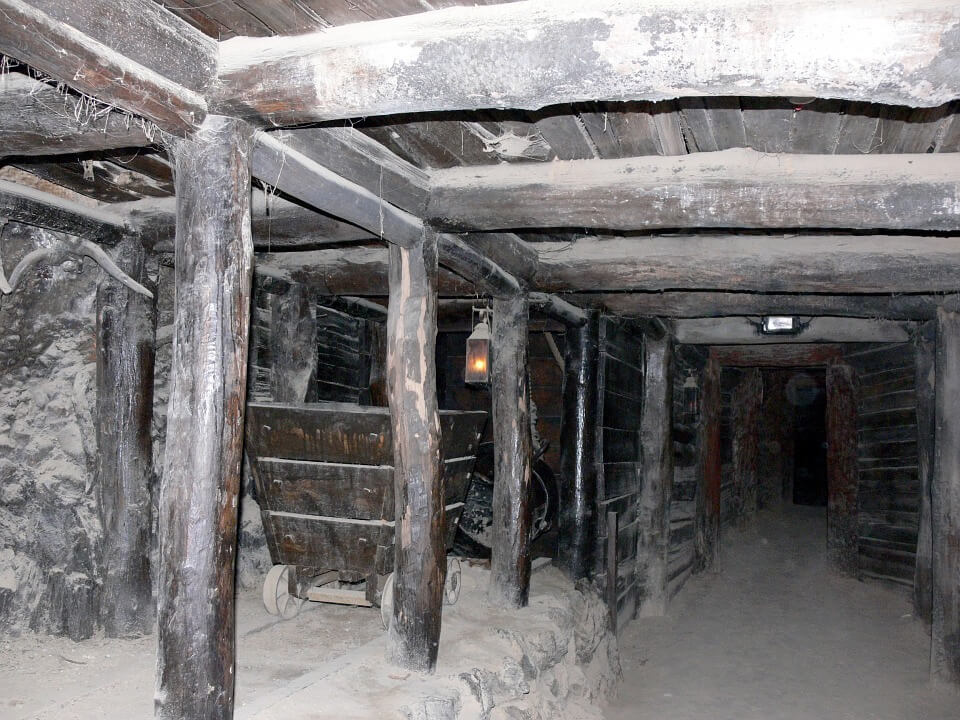 Underground mining is another type of mining method that is used to extract rocks and minerals that are buried deep underground. It has its own requirements that are different from surface mining, and these requirements can bring challenges and hindrances like safety risks and expenses. However, if a mining company continues with this method, the payoff that awaits for the miner could be huge.
Per HowStuffWorks, an underground coal mine can reach a depth of 2,500 feet while uranium mines can reach 6,500 feet. However, its typical depth is 1,000 feet, and the two examples above are just samples of extreme case scenarios. Still, it can be an effective way of finding and extracting more minerals. One company is thinking of adapting the method to prolong the life of its Kun-Manie Reserve flagship project. In order to learn more about this method, here are three facts about underground mining.
1. It takes a lot more money and resources than surface mining.
Underground mining can cost a lot of money and requires many tools. According to Market Realist, the cash mining cost at Appalachia Basin, an underground mine, is at more than $60 per short tons. This only includes payments for digging coal. If we add the machinery and coal reserve expenses, then Appalachia's total mining cost reaches almost $80 per short ton. On the other hand, if we look at the cash mining cost at Powder River Basin, which is a surface mine, it is only averaging at $10 per short tons. Meanwhile, its total mining cost is at $11.63 per short tons.
Let's not forget the labor expenses. Underground mining is definitely pricier than surface mining due to the increased health care, safety risks and accountabilities in miners' benefits, among others. Moreover, the safety of miners is treated with utmost importance.
2. There are two types of underground mining methods: longwall and room-and-pillar.
Mining Global reports the difference between the two. The room-and-pillar type refers to the building of "rooms" in the coal seam and usage of "pillars" to support the roof of the mine. Meanwhile, longwall is a method which uses a longwall shearer to penetrate the underlying rocks.
According to the Independent Expert Scientific Committee on Coal Seam Gas and Large Coal Mining Development (IESC), Australian underground coal mines prefer to use the longwall method. This method reduces risks in miners' safety and is also more proficient than other methods used in mining coal.
HD Mining elaborated the longwall process and explained that the shearers are placed on an automated hydraulic ceiling support. This placement of the shearers keeps the workers safe. Thanks to a conveyor belt that receives the sheared coal panels, miners do not have to operate in the process. It will also lower the miners' exposure to coal dust.
3. The dividends are huge.
The risks are doubled in underground mining than in surface mining, but the dividends could be well worth it. Longwall is considered better than room-and-pillar because it offers more safety to miners. In addition, its resource recovery stands at 80 percent compared to only 60 percent for room-and-pillar.
Also, sometimes, you don't know what treasure you can find while mining underground. Cameco's Cigar Lake mine in Canada is the largest high-grade uranium deposit worldwide. According to Mining.com, its ore reserves value is at $8,430 per ton, placing it at the top of the website's mines with the most valuable ores.
Another underground mine that follows Cigar Lake is the McArthur River, which is also owned by Cameco. Its ore reserves cost $5,523 per ton, putting it at second place on the list.
Still, there are disadvantages.
If there are advantages of underground mining, there are also its downsides. Accidents could happen especially in underground mining despite the safety precautions put into place. For instance, the risk is very high if the mine collapses, an earthquake strikes or there is an extreme flooding. Health problems in miners can also emerge because of their prolonged exposure to the hazardous air coming from mineral dust. These health problems can lead to diseases like pneumoconiosis and black lung.
Environmentalists also argue that it destroys the environment for the sake of mining profits. The IESC says underground mining can cause subsidence, which occurs when the land's level decreases. The land level decline can be due to cavities collapsing or geological formations compressing because of alterations in moisture and pressure in the soil. Mining activities underground can make the void walls compress. Rocks above the void can fall as mining goes on.
Proponents claim that in some cases, underground mining is the only way to go. With the use of advanced technologies, the risks involved in underground mining have been decreased as the years go by. An Australian research organization called Mining3 is working with mining companies like Codelco and MMG to develop new schemes that can enhance the durability of tunnels as mining progresses deeper. So if they manage to accomplish their goals, these schemes will ensure the safety of miners and even lead to more minerals to be unearthed.