Using mobile devices to increase overall retail sales
Mobile apps are nothing new, but retailers are now better utilizing them to engage clientele and drive them through the shopping process to complete a sale within a store and online.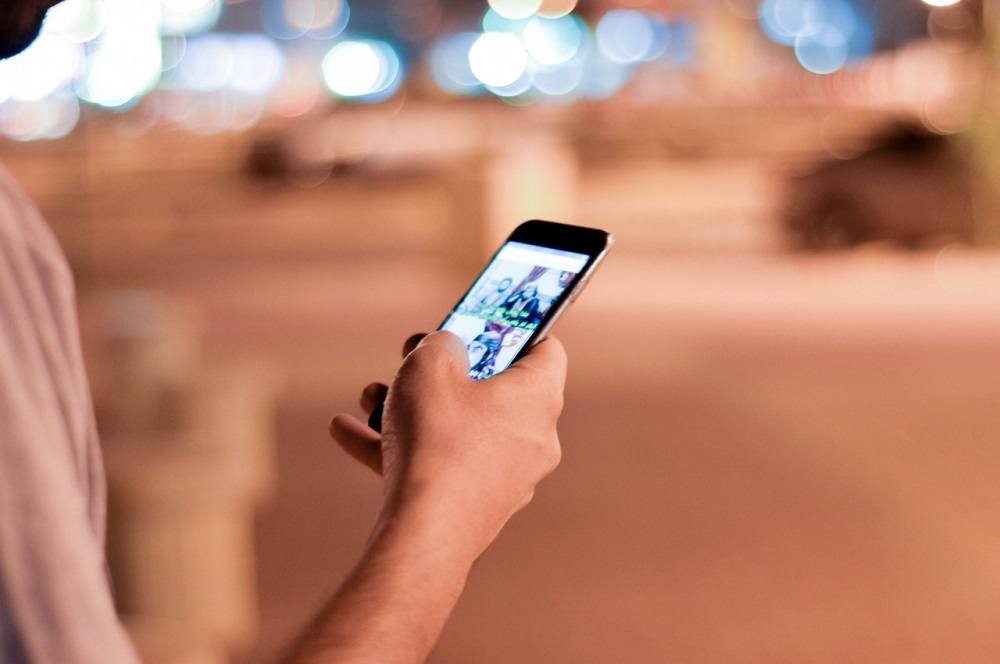 By the end of this year, over two-thirds (68%) of the US population will own a smartphone. For retailers, this means two out of every three US shoppers will have a world of information at their fingertips anywhere, anytime, with the potential to engage in the retail experience in a whole new way.
Not only will this technology be within a consumer's grasp, but now the tech savvy shopper will also expect retailers to also be utilizing it in-store. Here are five ways retailers can leverage mobile devices to increase sales.
Omni-channel environment
The line between bricks and mortar and the online realm is steadily blurring and the savvy shopper expects their stores to reflect the brave new digital world. That means they're looking for a seamless experience no matter whether they're perusing a catalog online, receiving SMS or email alerts or installing a retailer's app.
Prospective shoppers expect to be engaged in the ways that suit them best, with their mobile phone the key to accessing the latest information, promotions or social media commentary about products and making a purchase.
Director of the user experience for commerce solutions provider WebLinc, James Van Arsdale III, told Business News Daily: an optimized customer experience across all channels was imperative to driving retail success.
"Customers want the same content, delivered to them on whatever device they want, so they don't have to waste time searching. It's all about tailoring the interface and content to easily allow customers to find what they're looking for," he explained.
That may also include having different strategies for different markets. Where once an email campaign was all that was required, now retailers need to consider SMS alerts for younger demographics, easy in-app purchasing capability, and online shopping that offers as much depth as the real world.
Mobile apps
Mobile apps are nothing new, but retailers are now better utilizing them to engage clientele and drive them through the shopping process to complete a sale within a store and online.
The Wall Street Journal explains successful apps offer easy browsing, rewards, the right suggestions at the right time and a simple purchase procedure.
"The retailers that are succeeding are training their customers to think of their smartphones like an all-day impulse aisle. Apps are able to capture the data available from handsets and push consumers to buy when they have a spare moment…"
Meanwhile, experts argue apps should not be considered a substitute for a store's traditional website. Instead, User Testing Inc explains they should:
– Make shopping easier for a sore's most engaged clientele.
– Eliminate the hassle of in-store shopping
– Offer special rewards, discounts, and incentives
– Offer timely push notifications
– Enhance the shopping experience.
Beacons
With their ability to target willing shoppers with individually tailored messages within the retail environment, beacons are currently hitting their stride as a marketing device of choice. And for the retailers utilizing them, the results are very real.
Forbes notes beacon generated sales jumped from $4 billion in 2015 to an estimated $44 billion in 2016, and that's only expected to continue its meteoric rise.
Beacons provide the unique opportunity for retailers to market to shoppers personally via near-field communication. The beacon recognizes a user's smartphone and can send messages about promotions, incentives, or product information directly to that device or to well-positioned tablet kiosks dotted about the store. They can also lure shoppers in from just outside the premises.
Among the big names using beacon technology are Target, Macy's, Timberland and Saks and a recent study by Swirl indicates they're paying large dividends.
Over the holidays season, last year Swirl analyzed data from more than one million in-store and near-store beacon interactions at thousands of store locations.
One specialty retailer Swirl tracked saw a 41% increase in average basket size and a 36% increase in its mall-to-store traffic conversion rate, while a different specialty apparel retailer saw a 13% increase in its mall-to-store traffic conversion rate.
Mobile POS
The convenience, portability, and ease of use of mobile Point of Sale means more and more retailers are adopting the trend, with research and consultancy firm Grandview Research tipping the market is only set to boom further, growing at a compounded annual growth rate of 18% from 2016 to 2024.
At its most basic mPOS allows the retailer to take the checkout to the consumer, cutting time spent in the queue, but it also offers a host of benefits including real-time inventory management, and much more.
As digital wallets increase their market penetration and US retailers adopt chip and pin technology, mPOS also allows for varied forms of payment like Apple Pay, Samsung Pay and Google Pay, which further speed up the payment process.
"The ever-changing consumer expectations, rising debit/credit card payments and sophisticated data analytics are projected to fuel demand for the mobile point-of-sale terminal," Grandview explains.
"The high degree of portability and accessibility enhances the exploitation of mobile terminals across this sector. These terminals provide inventory management with reporting facilities, thus making it easier to track inventory and third-party billing."
As a sales tool
In an age of technology, consumers expect mobile technology to also be in the hands of retail associates. That may be in the form of a mobile POS where consumers can quickly pay but it also comes also in the guise of additional information.
DM News touts Crate and Barrel as a great example. Recently the specialty retailer ran a pilot program using tablets to enhance the consumer experience.
Shoppers were offered a tablet in-store to browse the same information they would seek online without downloading an app or signing up to a loyalty program. They could then browse the aisles scanning barcodes to receive additional information about stock available, alternative colors and reviews.
Meanwhile Bloomingdales now has iPads in fitting rooms so consumers can request help, read reviews of products or see what sizes a store has in stock, and businesses like furniture retailers or service companies are employing tablets and virtual reality to provide an immersive experience for shoppers keen to know what the result of their possible purchase could be.
The final word
With an estimated 220 million Americans utilizing a smartphone, mobile technology is no longer the exception but the norm in the ever-changing retail environment. For retailers, that means it's not a case of whether you leverage it, but how, and that's likely to span a number of carefully considered strategies.
—
DISCLAIMER: This article expresses my own ideas and opinions. Any information I have shared are from sources that I believe to be reliable and accurate. I did not receive any financial compensation in writing this post, nor do I own any shares in any company I've mentioned. I encourage any reader to do their own diligent research first before making any investment decisions.