CEO Spotlight: VEON Chairwoman Ursula Burns
Ursula Burns had a successful term when she was the CEO of Xerox and even expanded it into two companies during her run.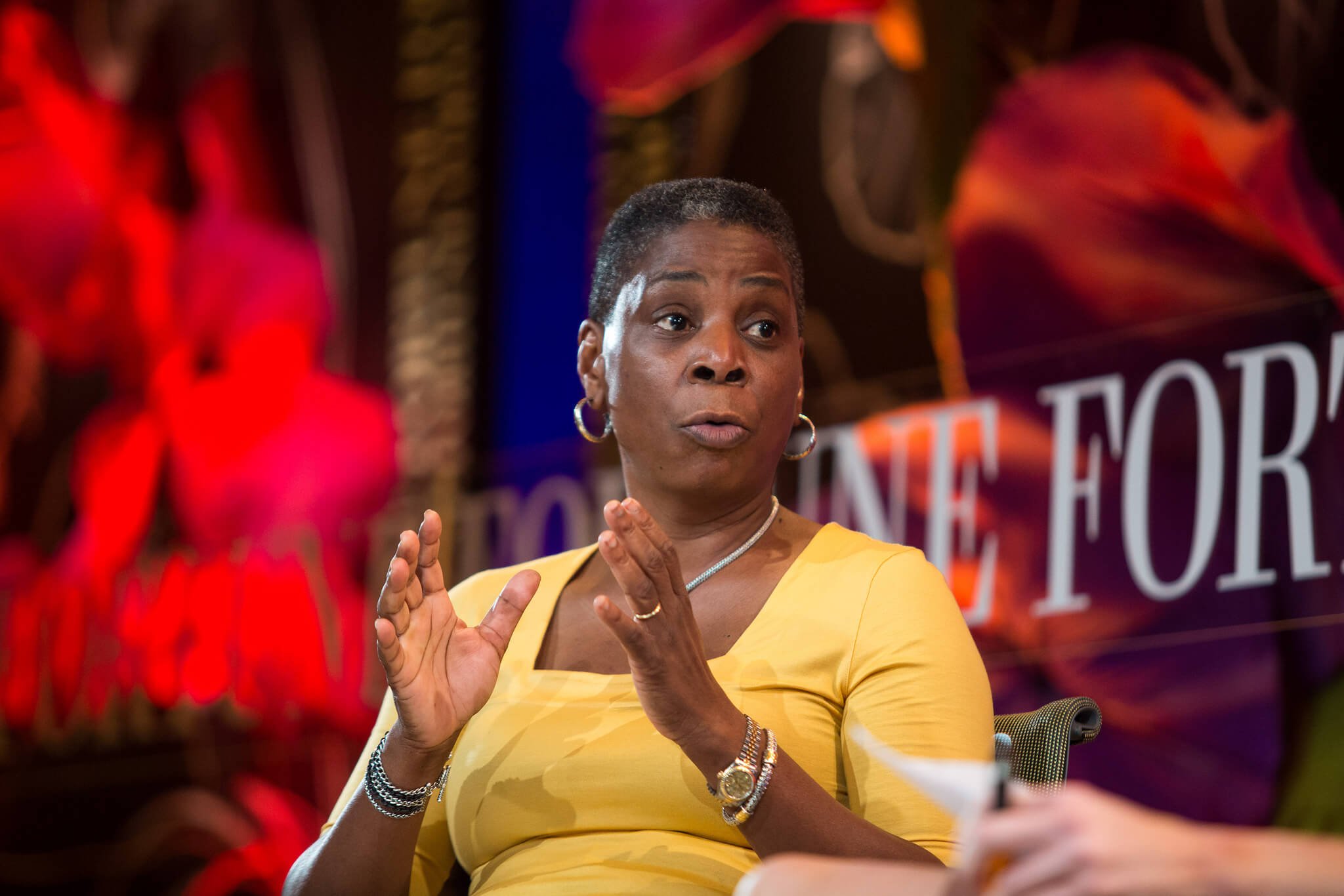 Ursula Burns is the chairwoman of VEON, but she made a name for herself as the former CEO of Xerox, which she transformed from a simple paper copying company to a billion-dollar business.
Brief background
Burns was born on Sept. 20, 1958, in a poor community at Manhattan's Lower East Side. Her mother, who raised her single-handedly, had to take cleaning and ironing jobs and also operate a daycare center just to provide the family's needs.
Due to her love for math, Ursula took mechanical engineering and earned her bachelor's degree at New York University's Polytechnic Institute. She would later receive her master's degree in mechanical engineering diploma from Columbia University.
Known for her straightforward leadership style and background growing up in a tough neighborhood, Burns wants everyone from Xerox to treat each other as family and say what goes in their minds no matter what they wanted to say.
Burns is married with two children, and her net worth is estimated at $18.7 million, according to eCelebrityFacts.com.
Career at Xerox
She was an intern for Xerox in 1980. After getting her master's degree, she became a permanent employee of the company, starting as a member of the development and planning department. She was later promoted to being the executive assistant to senior executive Wayland Hicks, according to CNN.
The two first interacted during a company event when she criticized him about his answer concerning diversity, which led to a heated debate between the two. Burns thought she would get fired because of it. In the end, the two patched things up, and Hicks offered Burns to become his executive assistant to get a first-hand look at how executives supervise their companies.
According to her Xerox company profile, she became vice president for global manufacturing in 1999, and just a year after, assumed the position of senior vice president of corporate strategic services. She was named the company's president in 2007 and became its CEO in May 2010. This feat gave her the record as the first African-American woman to lead a Fortune 500 company, per Time.
2015 became one of the highlights of her stint as the CEO of Xerox as she helped generate $18 billion in revenue at that time. Under her leadership, Xerox has expanded into two companies. One is a $7 billion business process outsourcing company, and the other is an $11 billion document technology company.
Burns stepped down from her position in 2016 and also resigned as chairman of the board last year. Aside from being part of Xerox, her Bloomberg profile indicated that she also serves as a director to a lot of companies like American Express, Uber, Nestlé, Exxon Mobil, Kennedy Center Corporate Fund, and Datto, Inc. among others.

When asked about the legacy she will leave behind in Xerox, Burns hopes it was about the company's growth. Among her most notable achievements was the $6.4 billion deal with Affiliated Computer Services, which ushers in another era of Xerox as a service company.
Moving on to VEON
Recently, Burns was named the chairwoman of VEON. The telecom services company is now reinventing itself as a company focusing more on online services. It launched its own messaging services in Italy, Russia and Pakistan to rival similar apps like WhatsApp and Viber.
Other advocacies
Burns is actively campaigning for Science, Technology, Engineering, and Mathematics (STEM), and she supports non-profit and educational organizations linked to it. Her passion for STEM prompted former U.S. President Barack Obama to appoint her as one of the leaders of the STEM Coalition in 2009.
She finds it fascinating that engineering and business are closely knit from one another. She did not have any difficulty transitioning from an engineering background to running one of the biggest companies in the world today.
Aside from STEM, she is also an avid supporter and gives leadership counsel to the National Academy Foundation, MIT, and the U.S. Olympic Committee.
In her Lean In article, the 58-year-old shares her success story and largely credited her mother who brought her up the way she is today.
Burns added that her mother made her feel like being black or being poor is not a disadvantage in life. She also said her experiences in life fuels her desire to help organizations that focus on minorities and women. "Dreams do come true, but not without the help of others, a good education, a strong work ethic, and the courage to lean in," a part of her statement reads.
(Featured image by Fortune Live Media via Flickr. CC BY-ND 2.0)