Walmart ups customer convenience strategy with voice activated-shopping
Walmart is moving ahead of its competitors as it puts shopping convenience at the forefront of its latest offering.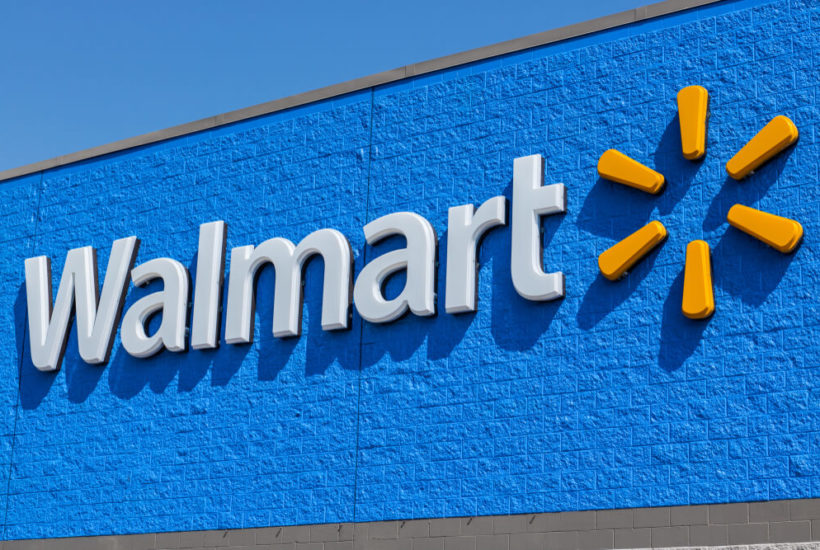 Grocery shoppers are changing their buying habits, which is, consequently, changing the landscape of the entire retail industry. For one, shoppers nowadays are no longer interested in keeping their pantry stocked like there's no tomorrow. Unlike before when customers are buying for weeks to month-long ingredients, many of them — particularly, the millennials — are buying already prepared food.
Although, these aren't fast food; they are buying healthier options like salad and recipes marketed as organic or made from scratch. Aside from health reasons, many shoppers nowadays would rather buy pre-cooked meals than cook and eat alone at their apartment and then clean after themselves.
As for imperishable goods or toiletries and other similar needs, millennials — the biggest chunk of shoppers at present — are more interested in buying them online. They no longer want to line up in physical stores. A fast-paced lifestyle and convenience have made online shopping for groceries an attractive option for shoppers.
This behavior has been affecting sales at major retailers in the country. Even the big names are not exempt and their retail sales have been underperforming in the most recent months. In fact, analysts have raised the possibility of a "retail apocalypse," saying that shopping in stores has reached its saturation point.
Still, major retail players are also equipping themselves better as the evolution of grocery shopping continues. In the past months, big names have introduced new services promoting convenience and suitable for fast-paced living. Some of them are also entering into unexpected partnerships to keep their businesses fresh and engaging.
Walmart introduces voice-activated shopping
Starting in April, Walmart shoppers will be able to order their groceries using voice commands via Google's smart-home assistant. To do this, shoppers will just have to use Google Assistant by saying "Hey Google, Talk to Walmart." The shoppers will then just "talk" to their devices as they add items to their carts. The feature works on any device as long as it has Google Assistant, including Google's Home Hub, Android phones, and iPhones.
The most interesting feature of the Walmart voice-command service is that Google Assistant will be able to remember the customers' preference. For example, if a shopper has regularly ordered "1 gallon of 1% Great Value organic milk," they would just have to say "milk" the next time and Google Assistant will automatically order the same item for them.
In its announcement, Walmart said the more frequent shoppers use the feature, the more it can identify their preferences. In time, it will be easier and faster for the customers.
Meanwhile, this kind of service has been available through Amazon with its virtual assistant, Alexa. Unsurprisingly, analysts speculate that Walmart's use of Google Assistant is a direct aim at Amazon, which has been its largest competition to date.
It's all about convenience for Walmart
A recent report from the Cowen & Company's, titled Curbside, Connected & Robotic Retail Revolution estimated that curbside pickup option will grow into $35 billion channel. Curbside pickup is when customers order their items online, which the staff will shop for them, and they would just have to pick up the items in the curbside parking. The service is similar to a process called BOPIS or buy-online-pickup-in-store.
The Cowen report notes that Kroger, Target, and Whole Foods are working to make this service available to all their customers. Walmart, however, is in the lead as it already has curbside pickup services across its 2,146 stores. It plans to roll out the service across 3,100 locations more by the end of 2020.
In addition, Oliver Chen, Cowen's managing director, believes that Walmart is ahead of the competition with regard to robotics adoption. For one, Walmart has already adopted advanced technology in simple tasks like cleaning the floor, shelf scanning, and unloading merchandise from trucks.
The report concluded on a similar note: Walmart is ahead of its peers amid the changing landscape of grocery shopping.
"We view Walmart as the best-positioned retailer driving the evolution of the traditional shopping experience and blending the physical and digital channels," Chen wrote in the report.
The evolution of the traditional grocery shopping
The changing behavior of the customers brings a significant impact on the whole retail industry, especially the grocery shopping experience. There has been a number of challenges at all fronts due to this shift.
One emerging competitor is small convenient stores across the country. While they may be perceived as minor players and has been taken for granted by the giant chains like Walmart, convenience stores, as a group, have actually eaten up a large share of the market. 
Jeff Lenard, vice president of strategic industry initiatives at the National Association of Convenience Stores, said convenient stores now contribute about $242 million per year to the retail industry. This is still be dwarfed by the $3 billion sales from grocery stores but the numbers reflect how the target market is already divided. The big names no longer hold every piece of the pie.
Interestingly, Lenard also said that people are now actually spending more when shopping at convenience stores than at a grocery store. Convenience stores have seen their 16th straight year of record in-store sales in 2018. Their total sales have also soared by 8.9 percent to $654.3 billion.
By contrast, grocery sales for the past two decades have only seen a two percent growth, according to a separate report from McKinsey. The firm also projected that convenience stores or similar store set-ups could eat up between $200 billion to $700 billion from grocery sales by 2026.
Walmart ramps up physical store and online strategy
The idea of a "retail apocalypse" is largely blamed on the increasing popularity of online shopping. For instance, sales from large department stores and warehouse clubs have only generated $59.7 billion in seasonally adjusted sales in February, according to the Commerce Department. In comparison, online sales were at $12 billion for the same period. While physical stores generated $59.7 billion, the online sales number was nearly an 11.813 percent jump.
Looking at a bigger picture, online sales have increased 400 percent since February 1999. However, the rate through online sales are growing at present is only five percent higher from 20 years ago. Some see this as a sign that the growth of online sales has not yet reached a "threatening" level for physical shopping.  This could also suggest that although online sales have been physical stores' sales, its growth has only been minimal compared to its previous performance and has more to explore.
From the data earlier, target shoppers seem to be heavily segregated as of late. Their numbers are divided and scattered across different shopping platforms — brick-and-mortar, online shopping, convenience stores — and that no ultimate shopping platform could gather them all together in one place.
Walmart, therefore, is pursuing a win-all strategy: it maintains its brick-and-mortar stores while "accessorizing" it with services that could gather online shoppers and those that shop at convenience stores. No longer depends on retail shopping alone, Walmart is strengthening its online solutions, and expanding its available options. Hopefully, it could successfully integrate its "offline" business with its online service and create that seamless customer experience modern-day shoppers truly desire.
(Featured image by Jonathan Weiss via  Shutterstock)