4 non-traditional ways of recruiting great sales reps
When all regular hiring techniques fail, you need to start using some more creative ones.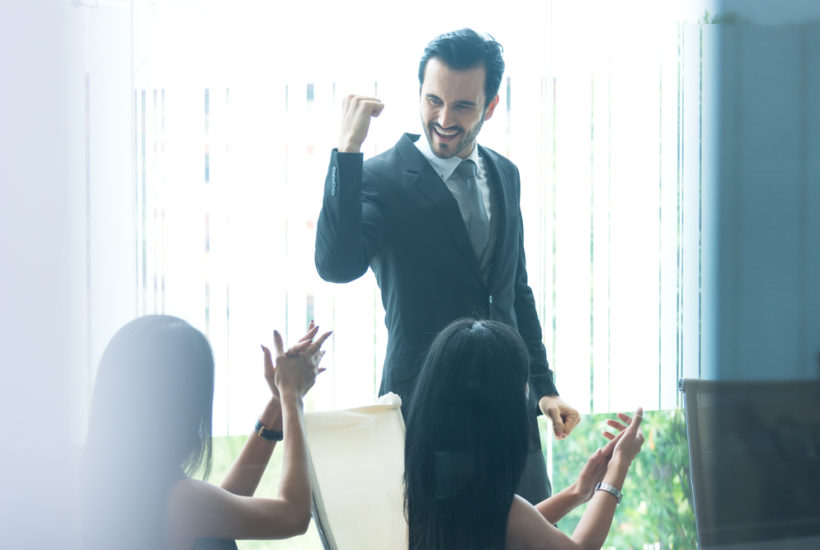 Sales reps are an integral part of every company. Having a good sales team doesn't guarantee you success, but it sure improves your chances a lot. Regardless of whether you need one or more salespeople for your business, one thing is certain; it will be very hard to find the good ones.
Interviewing a bunch of people is not a perfect way to find good sales reps. You can't learn much from a couple of interviews and even if someone has a great resume, you can't know if they will give their 100% at work. When all regular hiring techniques fail, you need to start using some more offbeat ones, and that is exactly what we will talk about here. So let's not waste any more time and jump straight into action.
Referrals and word of mouth
When looking for a salesperson, always start by asking your trusted business partners and friends if they could recommend someone. If they know someone good who is looking for a job, chances are that they will be a lot better than any random candidate that comes to an interview.
Look at it like this, if your business partner recommends you a candidate, that candidate will most likely be a trusted and proven sales rep; otherwise, your partner would risk losing your trust. Also, hiring by word of mouth will save you a lot of money on training because most of the referrals will already have some sales experience.
The old school way
If you can't get any referral candidates and no one is available, the next best thing is to engage people even outside of work. Sure, salespeople can be taught and trained, but most of them are born with a knack for sales. Engage people everywhere. Checkout lines, coffee shops, and sports events are just some of many possible places where you can meet a great sales rep.
We are not telling you to harass people everywhere you go, but if you strike a conversation with someone and you spot some sales potential in them, don't be afraid to invite them to an interview. When you think about it, you have nothing to lose and you can potentially gain a new top sales rep.
Use recruitment agencies
Another safe method is to use recruitment agencies. A lot of talent scouting is done through them nowadays, and sales recruitment in Sydney has been on the rise. These agencies usually offer only the best talent, but you will have to specify exactly what type of a sales rep you are looking for. Once you give them the specifics, they will make sure that only the most suitable candidates are sent your way so you won't have to deal with unqualified ones.
Smart advertising
Just putting an ad in a newspaper can bring you many unwanted candidates, but if you put some thought into it, you can attract some talent. When coming up with an ad, you need to be careful about a few things.
First of all, be very specific. Tell them everything they need to know about your business and products. You don't want any sales reps from a completely other industry applying for your job. The second thing you should do is tell them your expectations. Highlight words like driven, motivated, etc. If they are not prepared to break a sweat, then you don't need them. Lastly, make sure they can reach you. Give them the necessary contact information and the time when they can contact you. Relying only on your phone is not a good idea, so leave your email, and even your social media accounts, especially if you are using LinkedIn.
(Featured image by Just2Shutter via Shutterstock)
—
DISCLAIMER: This article was written by a third party contributor and does not reflect the opinion of Born2Invest, its management, staff or its associates. Please review our disclaimer for more information.